Ranexa Coupon & Assistance Programs
Are you finding it hard to afford your Ranexa prescription? For many individuals, managing the expense of Ranexa can be an uphill battle without assistance from insurance coverage, a Ranexa coupon, a savings card, or a patient assistance program. That's where The Rx Advocates step in. Our mission is to help you substantially reduce your monthly Ranexa costs by connecting you with patient assistance programs offered by pharmaceutical manufacturers. If you qualify for these programs, you can get more significant savings than with a regular Ranexa coupon, ensuring you can access the medication you need without breaking your budget.


30-Day Supply

$70.00/month

One Dose Pack

$443.17/month
Save more on Ranexa with patient assistance programs
The Rx Advocates is a trusted prescription advocacy program that helps individuals access patient assistance programs offered by over 100 U.S.-based pharmaceutical manufacturers. Our mission is to help individuals access their prescription medications, including Ranexa, at more affordable prices. With coverage extending to over 800 FDA-approved medications, we are dedicated to assisting people in saving money on their essential treatments. 
To access the Ranexa patient assistance program through The Rx Advocates, individuals pay a fixed monthly fee based on the number of medications they require. The service fee ranges from $70 to a maximum of $100 per month, depending on the number of medications you're applying for. 
Here's an example of how much you would pay:
1 Medication (Ranexa only) – Fixed cost of $70 per month
2 Medications (Ranexa + 1 other) – Fixed cost of $80 per month
3 Medications (Ranexa + 2 others) – Fixed cost of $90 per month
4+ Medications – Fixed cost of $100 per month


Please note that the Ranexa price through The Rx Advocates will be $70 per month if it is the only medication you're applying for.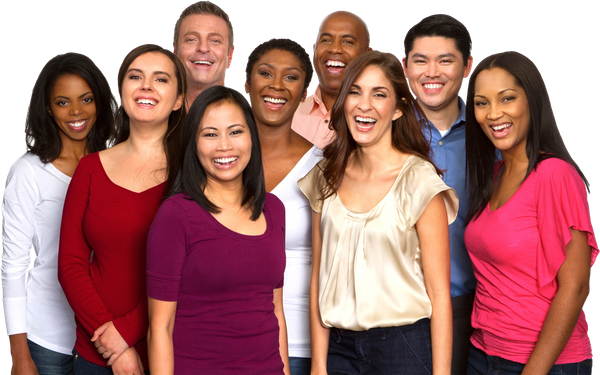 How much does Ranexa cost?
As of June 2023, the average retail cost of Ranexa is $629.00.
The cost of Ranexa can vary based on a few different factors. Costs for medications can be different in different parts of the country. Pharmacies can have different prices for the same medications. Health insurance policies have different coverages for prescriptions that can result in different prices.
This medication comes as a tablet in 500 mg or 1000 mg. Ranexa is taken by mouth twice a day with or without food. This is an extended-release medication; the tablets need to be swallowed whole. Do not crush or chew the tablets.
Disadvantages of using a Ranexa coupon
While using a Ranexa coupon can offer potential savings, it's important to consider a few limitations:
Restrictions: Ranexa coupons may come with certain restrictions. They might be valid only at specific pharmacies or for a limited period of time. It's crucial to check the terms and conditions associated with the coupon before relying on it for savings.

Insurance Limitations: Some insurance plans employ copay accumulator programs, which means that the Ranexa coupon may not count towards the patient's out-of-pocket maximum. Consequently, the coupon may not lower the overall cost, and patients may still be responsible for paying the full amount.

Expiration Dates: Coupons typically have expiration dates, rendering them useless once they expire. It's essential to be mindful of these dates and ensure the coupon is used within the valid timeframe.

Limited Coverage: Despite utilizing a coupon, Ranexa can still be an expensive medication that may not be fully covered by insurance. This can result in patients having to bear a significant portion of the cost out of pocket.
While coupons can provide short-term savings, it's worth noting that patient assistance programs offer more sustainable solutions. The Rx Advocates specializes in helping individuals apply for and qualify for such programs, ensuring long-term affordability for medications like Ranexa.
Am I eligible for Ranexa patient assistance programs?
Patient assistance programs have income guidelines for acceptance. The Rx Advocates have some basic guidelines:
An individual may qualify earning up to $40,000 per year.
A couple may qualify earning up to $60,000 per year.
A large family may qualify earning up to $100,000 per year.
The guidelines can be different for each program offered by pharmaceutical companies. The Rx Advocates can find out if you
qualify
.
Ranexa coupon, discounts, & patient assistance FAQ's
Ranexa (ranolazine) is an antianginal drug used to treat chronic angina. The FDA first approved this medication in 2006. Chronic angina is often treated by using a combination of medications.
Angina can be a sign that a person is at risk for a stroke or heart attack.
Ranexa is not for sudden acute attacks of angina and is for the treatment of chronic angina.
Angina is chest pain caused by reduced blood flow to the heart. The reduced blood flow also reduces the amount of oxygen to the heart muscle. This pain can be severe, and the pain can spread to the shoulders, arms and neck.
Angina can be caused by narrowed arteries. The smaller arteries slow down the blood flow into the heart. When someone is exercising or climbing stairs the heart muscle needs more blood. Not getting enough blood into the heart when it needs it triggers chest pain (angina). Narrow arteries can also be caused by cold temperatures, smoking, and emotional stress.
There are some people who should not take Ranexa. Ranexa should not be used by anyone with liver cirrhosis. Ranexa has not been tested in children or pregnant women, so the risks of them using this medication are unknown.
There are some other FDA-approved medications that can be used to treat angina, but most other medications for angina should be used in addition to Ranexa. They include:
The Rx Advocates is not a coupon or discount card program. We do want to explain how prescription drug coupons work. Prescription medications are very expensive. Without some kind of discount, many people can not afford the medications they should be using.
Coupons can help reduce the cost. However, many times a coupon can only be used once. Some coupons have an expiration date. After that period, people will have to pay the full retail price again. For a medication that a patient needs to use for a long time, coupons only help a little.
Get Ranexa Discounts Every Month
Through The Rx Advocates
At The Rx Advocates, our goal is to help people get the prescription medications that they need every month at a reasonable rate. We know how expensive prescription medications can get. The Rx Advocates can help people get into over 100 patient assistance programs. These programs cover over 800 FDA-approved medications. This can include some of the most expensive medications out there.
These patient assistance programs can make a huge difference in the budgets of people with no health insurance. People with health insurance can also benefit. Some insurance policies may not cover certain kinds of medications, or there may be a large copay. If patients qualify, they can get those medications for only the monthly service fee from The Rx Advocates.
Patients who need Ranexa may also need other medications for the treatment of angina. With a coupon, Ranexa still costs hundreds of dollars each month. Needing additional medications can raise monthly medication costs even higher. Many people may be afraid they will not be able to get those medications because of the price.
The Rx Advocates help many patients save hundreds of dollars every month. Once someone is approved for the patient assistance program, they only pay the monthly service fee. The price is always the same. There are no hidden charges.
With The Rx Advocates, one prescription per month only costs $70. We can help with multiple prescriptions.
The Rx Advocates are here to help you save money every month. High prescription medication costs can be stressful. We can save patients hundreds of dollars on the medications that they need to live their best lives. We can check to see if you and your family qualify for patient assistance programs. Contact us today to get started.