We understand that paying for your Incruse Ellipta medicine without insurance, a savings card, or an Incruse Ellipta coupon can be tough. Here at The Rx Advocates, our goal is to help lower your medication costs each month by helping you access patient assistance programs from pharmaceutical companies. These programs often help you save more money than just using an Incruse Ellipta coupon. We're in your corner, working to save you a significant amount on your monthly Incruse costs.


30-Day Supply

$70.00/month

One Dose Pack

$373.18/month
Accessing Incruse Ellipta patient assistance programs with The Rx Advocates
The Rx Advocates is a nationally recognized prescription advocacy program that helps people access over 100 patient assistance programs, including 800 FDA-approved medications crucial for their health. We simplify the process of applying to these programs, working closely with patients and their doctors to ensure successful submission and follow-up with pharmaceutical companies. We handle all paperwork, including refills, so patients never have to go without their medications. By utilizing our services, patients only pay a monthly service fee ranging from $70 to $100, which is significantly lower than paying out-of-pocket for their prescriptions.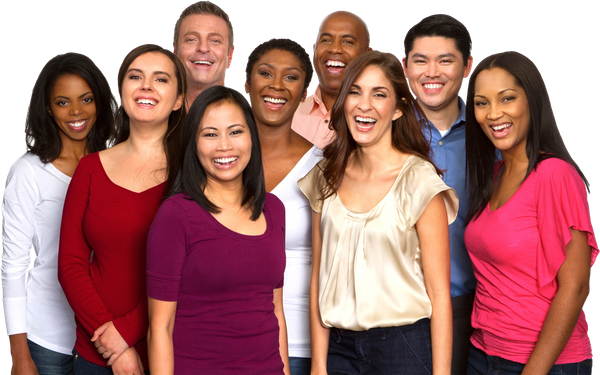 What are the potential downsides of an Incruse Ellipta Coupon?
While an Incruse Ellipta Coupon might seem like a smart way to cut down on your prescription costs, it's essential to be aware of potential limitations. Firstly, such coupons often have restrictions around their use, meaning they may only be valid at certain pharmacies or within a specific timeframe. Moreover, if your insurance plan includes a copay accumulator program, the Incruse Ellipta coupon might not be applied to your out-of-pocket maximum. This could mean you're still responsible for the full cost of the medication, thus diminishing the overall effectiveness of the coupon.
Also, coupons usually carry an expiration date, making them ineffective for savings past a certain period. Lastly, even with the coupon, the cost of the medication can still be substantial due to inadequate insurance coverage, leading to sizeable out-of-pocket expenses.
Nevertheless, patient assistance programs usually offer more consistent, long-term savings compared to coupons. The Rx Advocates can assist you in applying for and qualifying for such programs.
How much does Incruse Ellipta cost?
As of September 2023, the average retail cost of Incruse Ellipta is $431.00.
There are a few reasons why one patient may pay a higher or lower price than someone else. Costs of living are different in varying parts of the country. Which pharmacy the patient uses can change the price they pay. Insurance makes a big difference in prices, especially if the patient does not have insurance.
How much will it cost with The Rx Advocates?
How much will it cost with The Rx Advocates?
If approved, by the Aczone Gel Patient Assistance Program, you'll be charged a fixed monthly service fee. This fee varies depending on the number of medications you qualify for. For example:
NOTE: In addition to our monthly service fee, we charge a one-time enrollment fee of $35. Our service is month-to-month, so if you're not happy with it, you may cancel at any time.
Eligibility for Incruse Ellipta patient assistance programs

To qualify for most patient assistance programs with The Rx Advocates, people must meet the following guidelines:
An individual can qualify if they earn up to $40,000 each year
A couple can qualify if they earn up to $60,000 each year
A large family can qualify if they earn up to $100,000 each year
Pharmaceutical companies can have different requirements; contact us so we can check to see if you
qualify
.
Incruse Ellipta coupon, discounts, & patient assistance FAQ's
Incruse Ellipta (umeclidinium 62.5 mcg inhalation powder) is a once-a-day medication used to treat COPD. It is available by prescription only. Incruse Ellipta can help reduce symptoms over time, but it is not for sudden breathing problems. Patients need to have a rescue inhaler like albuterol for sudden symptoms.
Chronic obstructive pulmonary disease (COPD) is the name for a group of diseases that cause airflow blockages and breathing problems. COPD includes emphysema and chronic bronchitis. According to the CDC, there are 16 million Americans who have COPD. There are many more people who have the symptoms of COPD but have not been diagnosed.
Emphysema is a disorder affecting the alveoli inside the lungs. The alveoli are tiny air sacs that absorb oxygen, move it into the blood, and release carbon dioxide that leaves the lungs when a person exhales. Emphysema damages the alveoli, making one big air pocket instead of many small ones. This damage blocks oxygen from entering the bloodstream.
Chronic bronchitis is the swelling and irritation of the airways that move air into and out of the lungs. The irritation of the airways causes mucus to build up, making it harder to move oxygen into the lungs and carbon dioxide out of the lungs.
In the United States, the primary cause of COPD is cigarette smoke. Air pollution in the workplace and home, along with respiratory infections can also increase the risk of COPD.
There are some people that should not use Incruse Ellipta. Anyone who is allergic to milk proteins or any other ingredients should not use Incruse Ellipta. This medication is not for patients with asthma.
There are FDA approved alternatives to treat COPD, they include:
Many people may feel that they cannot afford Pristiq without a coupon because it is expensive. The Rx Advocates do not issue coupons, but we want people to know how prescription drug coupons work. There are coupons available for Pristiq.
This is a large amount of savings compared to the retail price, but it is still expensive. Often prescription drug coupons are only good for one use. There are some coupons that can be used for more than one month, but they still have limits to the number of times they can be used. Afterward, the patient must pay the higher retail cost.
Get Incruse Ellipta Discounts Every Month
Through The Rx Advocates
At The Rx Advocates, we want to help people get the prescription medications that they need at a reasonable price. COPD does not have a cure; patients will most likely be on medication for the rest of their life. Incruse Ellipta can help patients breathe better, but paying over $400 per month may not be an option. Even with a coupon, the price is very high.
Sometimes people who have health insurance may not have good prescription coverage. There are times when brand-name drugs are not covered. There is no generic form of Incruse Ellipta, so a patient would have to pay the full retail cost. People with insurance can be approved for patient assistance programs.
The Rx Advocates connect people with patient assistance programs to help save money. The only monthly cost is the service fee. Contact us today to get started.