Synjardy Coupon & Assistance Programs
Is your Synjardy prescription costing you too much? If so, you're not alone. Many individuals like you rely on this medication to manage their type 2 diabetes, but paying the full Synjardy cost each month can be challenging without the support of insurance coverage, a Synjardy coupon, a savings card, or a patient assistance program. The Rx Advocates are committed to helping you and others access and apply to these programs, ensuring that essential medications become more affordable.


30-Day Supply

$70.00/month

One Dose Pack

$579.01/month
Eligibility for Synjardy patient assistance programs
The Rx Advocates is a nationally recognized prescription advocacy program that connects people to over 100 patient assistance programs covering 800 FDA-approved medications. We provide affordable access to these medications without being an insurance plan or prescription medication discount card. Pharmaceutical companies offer patient assistance programs to provide medications at no cost, but many people may not know about them or find the application process confusing. We collaborate with patients and their doctors to prepare and submit applications and manage the process to ensure a smooth experience. We also handle additional paperwork, including refills, after the application is approved.
Potential drawbacks to using a Synjardy coupon
While Synjardy coupons can help reduce the cost of medication, they do have some limitations to consider:
Insurance Restrictions: Some insurance plans may not accept coupons, or they may have restrictions on the use of coupons. Patients should check with their insurance provider to ensure that they can use the coupon before relying on it to reduce the cost of their medication.

Limited Savings: While coupons can provide significant savings, they may not be enough to bring the cost of medication within an affordable range for some patients. The discount provided by the coupon may only apply to a certain quantity or a limited number of refills, after which patients may be responsible for paying the full price.

Expiration Dates: Coupons have an expiration date, and patients may not be able to use them after they expire.

Quantity Limitations: Coupons may only provide a discount on a certain quantity of medication or a limited number of refills. Once the discount runs out, patients may have to pay the full price for their medication.
While coupons can provide temporary relief, patient assistance programs can offer more sustainable solutions for managing medication costs. The Rx Advocates can help you apply to and qualify for these programs, which provide eligible patients with free or low-cost medication.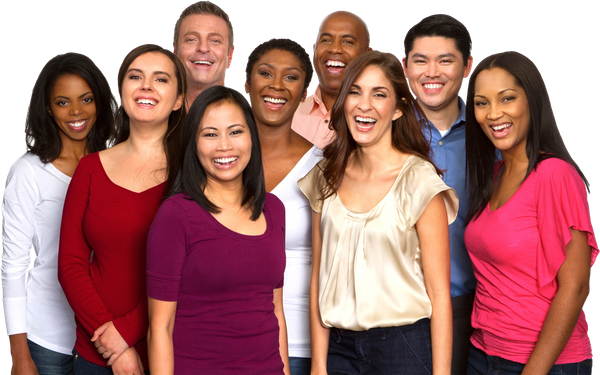 Do I qualify for Synjardy patient assistance?
To qualify for most patient assistance programs with The Rx Advocates people must meet the following guidelines:
An individual can qualify if they earn up to $40,000 each year.
A couple can qualify if they earn up to $60,000 each year.
A large family can qualify if they earn up to $100,000 each year.
Contact us so we can check your individual situation to see if you
qualify
.
How much does Synjardy cost?
As of September 2023, the average retail cost of Synjardy is $679.00.
There are several reasons why one patient may pay a higher or lower price than someone else:
Costs of living are different in varying parts of the country.
Which pharmacy the patient uses can affect the price they pay.
Insurance makes a big difference in prices, especially if the patient does not have insurance.
There are a few different dosage levels for Synjardy, 5 mg/500 mg, 5 mg/1000 mg, 12.5 mg/500 mg, and 12.5 mg/1000 mg. Synjardy should be taken by mouth twice daily with food.
Synjardy coupon, discounts, & patient assistance FAQ's
Synjardy (empagliflozin and metformin hydrochloride) is a combination of two diabetes drugs. This medication can be an option for people along with diet and exercise to lower their A1C number. The A1C test measures the average blood sugar levels over three months. This test is used to diagnose prediabetes and diabetes, and as a measure of overall blood sugar control.
Diabetes is a disease that occurs when levels of blood glucose (blood sugar) are too high. The body turns the food into glucose to be used for energy. Normally, when the blood glucose level goes up, the pancreas releases insulin. Insulin allows the glucose to go into the body's cells to be used for energy.
Having too much glucose in the bloodstream for a long time can cause problems later. High blood glucose can eventually lead to kidney damage, nerve damage, and blindness. 
In type 2 diabetes the pancreas makes insulin, but the body does not use it properly, which leads to high blood glucose levels. Sometimes type 2 diabetes can be managed with diet and exercise. More often patients need some extra help and use medications.
Synjardy works in multiple ways to control blood glucose. Empagliflozin helps the kidneys remove glucose from the bloodstream. Metformin lowers blood glucose production in the liver while also causing the intestines to absorb less glucose.
Patients with type 1 diabetes or diabetic ketoacidosis should not take Synjardy.
There are other medications that are approved by the FDA to treat type 2 diabetes. These medications include:
Prescription coupons and patient assistance programs are very different things. At The Rx Advocates, we do not offer coupons. We would like to explain how a coupon works. When a patient is prescribed Synjardy, they may do an internet search for a coupon.
This is a reasonable activity as prescriptions can be expensive. Some patients may feel that they cannot continue to take the medication if they do not find a lower price. This is especially true if they have multiple daily prescriptions. However, coupons do not always have the highest amount of savings available.
A Synjardy coupon may save someone a small amount of money, but they may still have a high out-of-pocket cost. Even with this coupon, some patients cannot afford to get Synjardy to control their blood glucose levels. Often coupons may only be used one time, then patients will have to pay the full price. Some coupons have great deals for the first couple of months of using the prescription, but then patients are back to paying the full price in the following months.
Get Synjardy Discounts Every Month
Through The Rx Advocates
At The Rx Advocates, our goal is to help patients get the monthly prescription medications they need at a price they can afford. When people partner with The Rx Advocates, they will only pay a monthly service fee of $70-$100. There are no hidden fees.
Patient assistance programs are a huge benefit to people without health insurance. These programs can also help patients that do have health insurance save money. The Rx Advocates can help patients get the medications they need each month without stress over the high monthly price. Please contact us to get started.