Arnuity Ellipta Coupon & Patient Assistance Programs
Is your Arnuity Ellipta prescription too expensive? We understand how hard it can be to pay for ongoing medication fees, especially when prices are always on the rise. However, there is a solution that many patients are unaware of— patient assistance programs.
Pharmaceutical companies offer Arnuity Ellipta patient assistance that can provide significant savings, often surpassing what a simple Arnuity Ellipta coupon can offer. Applying for these programs can be tedious and confusing, but that's where The Rx Advocates step in. We simplify the process and increase your chances of approval. Let us help you put your asthma treatment first.


30-Day Supply

$70.00/month

One Dose Pack

$222.91/month
The Rx Advocates: Helping You Save on Arnuity Ellipta Costs
The Rx Advocates is an experienced prescription advocacy program that specializes in providing access to over 800 FDA-approved medications like Arnuity Ellipta through patient assistance programs. The Rx Advocates is not a coupon, savings card, or insurance plan. Instead, we work directly with more than 100 pharmaceutical companies to help you lower the high cost of your prescription medications. Through patient assistant programs, you can receive Arnuity Ellipta at a significantly lower cost than the retail price.
If you are approved for Arnuity Ellipta patient assistance, you'll only pay The Rx Advocates a fixed monthly fee of $70/month. This fee may vary if you need multiple medications, but you'll never pay more than $100/month. Here's how that works:
1 Medication (Arnuity Ellipta only) – Fixed cost of $70 per month
2 Medications (Arnuity Ellipta + 1 other) – Fixed cost of $80 per month
3 Medications (Arnuity Ellipta + 2 others) – Fixed cost of $90 per month
4+ Medications – Fixed cost of $100 per month
With The Rx Advocates, you'll never have to pay surprise fees. That's why the price that you pay us will stay the same, regardless of any changes in the retail price of Arnuity Ellipta or your other medications.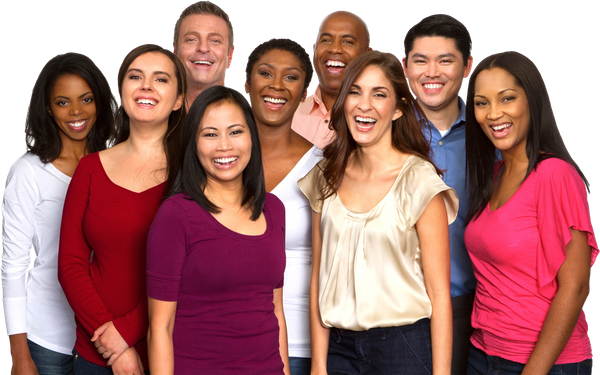 The limitations of an Arnuity Ellipta coupon
While using an Arnuity Ellipta coupon can offer short-term savings on your prescription, patients should note limitations when it comes to long-term budgeting:
Restrictions: Arnuity Ellipta coupons might have eligibility criteria, limiting who can use them or where they can be redeemed. Be sure to check if you're eligible to use your Arnuity Ellipta coupon before filling your prescription.
Copay Accumulators: Some insurance plans utilize copay accumulator programs, which means that the value of the Arnuity Ellipta coupon might not count towards your out-of-pocket maximum. As a result, you could still have to pay the full cost of your medication.
Expiration Dates: Like most coupons, Arnuity Ellipta coupons have expiration dates. Be sure to keep track of your coupon's expiration date so that you can use it while it's still valid.
Limited Coverage: Even after applying a coupon, Arnuity Ellipta may still be expensive, and it may not be fully covered by your insurance. This could leave you with substantial out-of-pocket fees.
How much does Arnuity Ellipta cost?
As of June 2023, the average retail Arnuity Ellipta cost is $249.00.
The cost of your Arnuity Ellipta prescription can vary based on the dosage prescribed by your healthcare provider, your location, the location of your pharmacy, and your health insurance coverage.
Am I eligible for Arnuity Ellipta patient assistance programs?
Although guidelines for pharmaceutical company programs can vary, there are typically common requirements that applicants need to meet:
Annual income does not exceed $40,000 for individual households.
Annual income does not exceed $60,000 for couples.
Annual income does not exceed $100,000 for large family households.
What is Arnuity Ellipta used for?
Arnuity Ellipta is a corticosteroid medication used to prevent asthma symptoms in individuals aged 12 and older. It reduces inflammation and swelling in the airways and improves overall lung function when used regularly as prescribed. However, it is not a rescue inhaler and should not be used for sudden asthma attacks.
Why is Arnuity Ellipta so expensive?
The cost of Arnuity Ellipta depends on several expenses incurred by manufacturing companies. The active ingredient is a specialized corticosteroid medication that requires careful production processes, quality control, and safety measures. Additionally, research, development, regulatory approvals, and the proprietary Ellipta inhaler also add to the retail price. Finally, limited competition in the market and a smaller patient demographic also lead to higher prices.