Is your Jardiance medication costing you too much? Jardiance is one of the most popular prescription medications used to treat Type 2 diabetes. However, it can be quite expensive, especially for those who have to pay for it out-of-pocket and on an ongoing basis. Fortunately, there are several cost-saving options available, including a Jardiance coupon, savings card, and patient assistance program.
Here at The Rx Advocates, we believe that cost should not prevent people from accessing the medications they need. We help people to save money on medications like Jardiance through patient assistance programs offered by, pharmaceutical companies.


30-Day Supply

$70.00/month

One Dose Pack

$578.51/month
Is the RX Advocates a Jardiance Coupon provider?
The RX Advocates is not a Jardiance coupon or discount program, but rather a service that helps patients to save significantly on their monthly medication cost by accessing patient assistance programs. 
Rather than paying over $600 a month of Jardiance, patients pay $70/month to The Rx Advocates, to receive their monthly prescription through the Jardiance patient assistance program. The Rx Advocates' pricing is based on how many medications the patient needs. In other words, they can apply for other medications at an additional fee, but their total monthly cost will never be over $100/month.  For example, here's what your monthly membership fee would be, based on the number of mediations you require:
1 medication (e.g. Jardiance only) – $70 a month 
2 medications (Jardiance + 1 other) – $80 a month
3 medications, $90 a month
4 or more medications, $100 a month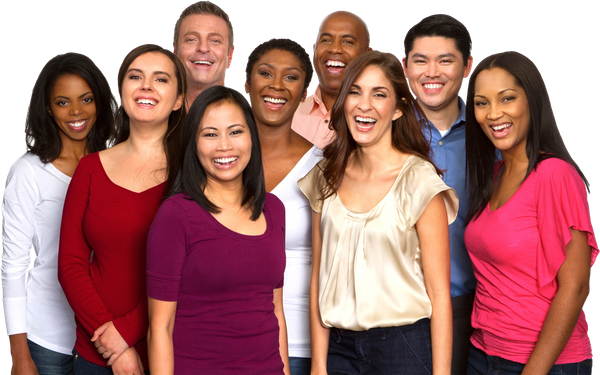 Jardiance Coupon vs. Patient Assistance Program
Getting approved for a Jardiance patient assistance program may be much more beneficial than using a Jardiance coupon for several reasons. For one, coupons only provide temporary discounts and do not address the long-term, ongoing cost of medication. In contrast, patient assistance programs are designed to help patients access the medications they need on an ongoing basis, often providing medications for free or at a significantly reduced cost. Additionally, many patient assistance programs provide added support, such as help with insurance paperwork or transportation to and from the pharmacy. This can be especially helpful for patients who have complex medical needs or who may have difficulty navigating the healthcare system. Overall, patient assistance programs offer a more comprehensive and sustainable solution for helping patients afford their medications.
Simplicity: Many patient assistance programs have streamlined application processes and offer ongoing support to help you access the medications you need. This can be a much simpler and more convenient option compared to constantly searching for and using coupons.
Confidentiality: Applying to patient assistance programs can be a more private and confidential option compared to using coupons, which may require you to present them at the pharmacy or share personal information with the coupon provider.
Can I qualify for Jardiance Patient Assistance?
The Rx Advocates helps thousands of Americans each month with their medication needs. For $60-$90 a month, patients are able to receive their vital medications. Without The Rx Advocates, these medications could cost significantly higher.
To qualify for The Rx Advocates' patient assistance program the income guidelines are as followed:
Individuals who earn up to $40,000 annually may qualify
Couples who earn up to $60,000 annually may qualify 
Large families who earn up to $100,000 annually may qualify
Each program varies in its qualification guidelines, so please contact us about your current situation so we can properly evaluate your needs.
The Jardiance Savings Card
The Jardiance Savings Card is offered by the manufacturer of Jardiance – Boehringer Ingelheim. For eligible patients, it can be used to lower the cost of the medication at participating pharmacies where the savings card is accepted. To see if you are eligible for the Jardiance Savings Card and to learn more about the program, visit
the Jardiance website.
How much does Jardiance cost?
As of June 2023, the average retail cost of Jardiance is $681.64.
Because there is currently no generic Jardiance on the market, the patient must purchase the brand name medication. The drug's price depends on a number of different factors such as:
Insurance coverage
Choice of pharmacy
Jardiance Coupon & Prescription Discount FAQ's:

Get Jardiance Discounts Every Month
with The Rx Advocates
Here at The Rx Advocates, it is our job to help you save money on your monthly prescription costs. We want to help our patients get the name brand medication they need, at a fraction of the cost. We understand that medicine can be expensive, but we do not want that to stop people from taking the prescription they need. This is why we have created a place where people can get the help they need with the patient assistance programs that are out there. 
Patient assistance programs can be so helpful to people in need of medication. They allow patients to get their prescriptions for little to no cost. They can save people hundreds of dollars! The Rx Advocates want to help you save that money.
If you are interested in getting financial help with your monthly prescription costs, let us help you. The Rx Advocates can help you make your monthly medications more affordable, taking the hard work out of trying to apply to patient assurance programs. We can check and see if you and your family are eligible for assistance. Contact us today.