Are you struggling to afford the high cost of Emgality? If so, you're not alone. Many Americans depend on this medication to prevent migraines and treat cluster headaches, but affording the full Emgality cost each month can be quite difficult without the help of insurance coverage, an Emgality coupon, a savings card, or a patient assistance program. The Rx Advocates are dedicated to assisting as many individuals as possible in accessing their vital medications at a more budget-friendly price.
You shouldn't have to sacrifice other essential aspects of your life to afford the medication you need. The Rx Advocates are here to support you in saving money on the medications you require through our patient assistance programs, making the process simpler and less stressful.


30-Day Supply

$70.00/month

One Dose Pack

$632.59/month
How The Rx Advocates can help you save on Emagility?
The Rx Advocates
provide services for people who qualify for our program by obtaining medication(s) through patient assistance programs. We are a renowned prescription advocacy program. We currently partner with more than 100 United States-based pharmaceutical manufacturers' patient assistance programs. The medications that we help people obtain at affordable prices include the top 100 prescribed medicines in the United States. There are more than 800 FDA-approved medications that we assist people in obtaining. The patients we assist have the assurance that they will never have to pay additional fees or hidden costs for our services. Patients know what they will pay each month. There are never any surprises. They have a set service fee that is dependent on the number of medications that we help them obtain each month. The following is our service fees:
Patients with one medication will pay a set fee of $70.
Patients with two medications will pay a set fee of $80.
Patients with three medications will pay a set fee of $90.
Patients with four and more medications will pay a set fee of $100.
The Rx Advocates is not a prescription discount card, coupon, or health insurance plan. We assist patients with obtaining their monthly prescriptions at an affordable price. We help people to receive the treatment they need so they can stay healthy both physically and mentally.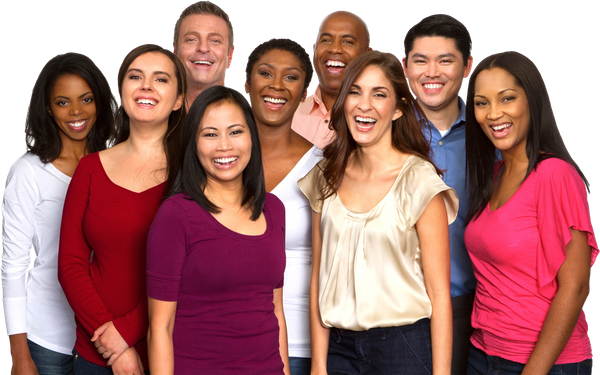 Factors to consider when using an Emgality coupon
If you are considering using an Emgality coupon to manage your medication costs, you should consider a few things. Firstly, you need to check the availability of coupons as they may not always be available or may have specific eligibility requirements. Secondly, you should be aware of the limitations of coupons, such as expiration dates, usage restrictions, or only providing a percentage discount off the full price.
Thirdly, you need to think about the long-term sustainability of using coupons, as they may not be a sustainable long-term solution for managing the high cost of Emgality. Instead, you may need to explore other cost-saving options such as insurance coverage, savings cards, or patient assistance programs.
Fourthly, you should evaluate the overall effectiveness of the coupon in reducing the cost of Emgality and compare it to other cost-saving options to determine the most effective option for you. Finally, it's crucial to consider your specific circumstances and medical needs when deciding on the best approach for managing your medication costs.
How much does Emgality cost?
As of September 2023, the average retail cost of Emgality is $818.00.
The price of Emgality is dependent on the following factors:
The dosage recommended by the healthcare provider.
The location of the patient.
The location of the pharmacy.
Whether or not the patient has health insurance.
This medication comes as a prefilled pen or syringe and the dosage required depends on the condition that is being treated (preventative migraines or episodic cluster headaches). The dosage prescribed for the prevention of migraines is 120 mg. The dosage prescribed for episodic cluster headaches is 300 mg.
How much will it cost with The Rx Advocates?
How much will it cost with The Rx Advocates?
If approved, by the Aczone Gel Patient Assistance Program, you'll be charged a fixed monthly service fee. This fee varies depending on the number of medications you qualify for. For example:
NOTE: In addition to our monthly service fee, we charge a one-time enrollment fee of $35. Our service is month-to-month, so if you're not happy with it, you may cancel at any time.
Eligibility for Emgality patient assistance programs

There are guidelines that patients must meet in order to qualify for most patient assistance programs. Here are some criteria that most patient assistance programs require:
Individuals who earn up to $40,000 annually may qualify.
Couples who earn up to $60,000 annually may qualify.
Large families who earn up to $70,000 annually may qualify.
The criteria for qualifying may differ from one patient assistance program to another. Please contact us so that we can review your particular situation. We can determine if you
qualify
to receive our services.
Emgality coupon, discounts, & patient assistance FAQ's
Get Emgality Discounts Every Month
Through The Rx Advocates
The Rx Advocates' mission is to do everything we can to assist patients to receive their monthly prescription medications at an affordable price. We understand that medications are expensive to pay for out of pocket without assistance. There are many patient assistance programs that people are not aware of. These programs can help save people hundreds and thousands of dollars each month.
Would you like to know if you qualify for services with The Rx Advocates? Please contact us today for assistance. We can review your specific information and determine if you are eligible for our services.