Pentasa Coupon & Assistance Programs
Are you struggling to afford your Pentasa medication? If so, you're not alone! Paying the high cost of Pentasa without insurance, a savings card, or a Pentasa coupon can be near impossible. At The Rx Advocates, our goal is to lower your monthly medication expenses by helping you to apply for and access patient assistance programs from pharmaceutical companies. These programs often provide savings that go beyond what a typical Pentasa coupon could offer. We firmly believe that financial stress shouldn't interfere with getting the medicine you need. 

30-Day Supply

$70.00/month

One Dose Pack

$1,512.00/month
Access the Pentasa patient assistance program with the Rx Advocates
The Rx Advocates is a national prescription advocacy program that helps people save money on their monthly medications. We work with more than 100 pharmaceutical manufacturers' patient assistance programs to get people the discounts they need. Our work allows people to have access to more than 800 FDA-approved medications.
Our patients can rest assured that they will never discover any hidden fees or charges when they work with us. Our enrollment fee is only $35 (one time), and after that, our patients pay between $70-$100 per month for our services. This is dependent upon how many prescriptions they need. Their medications are delivered right to their doors at no additional cost to them. This has allowed us to save our patients thousands of dollars every year, and sometimes every month.
At The Rx Advocates, we do not offer prescription drug discount cards, coupons or health insurance plans. Instead, we work directly with patient assistance programs to maximize the savings we can obtain for our patients. We apply for the appropriate programs and pass those savings along to the people we assist.
Potential limitations of a Pentasa Coupon
Using a Pentasa Coupon could seem like an effective way to lower medication costs, but it's essential to consider potential limitations:
Usage Restrictions: Coupons often come with conditions regarding their use, which might restrict them to certain pharmacies or for use within a designated timeframe.
Insurance Hurdles: If your insurance plan has a copay accumulator program, the Pentasa coupon may not reduce your out-of-pocket maximum. This means you could end up bearing the full cost of the medication, minimizing the overall impact of the coupon.
Expiry Dates: Coupons typically come with an expiration date, meaning they won't be of benefit beyond a certain time.
Partial Coverage: Despite the use of a coupon, the medication's cost might still be high if the insurance coverage is insufficient, leading to sizable out-of-pocket expenses.


Nevertheless, patient assistance programs often provide more substantial long-term savings compared to coupons. The Rx Advocates can guide you through the application and qualification process for these programs.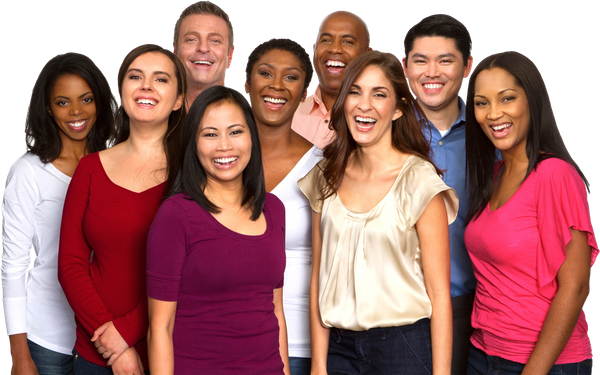 How much does Pentasa cost?
As of June 2023, the average retail cost of Pentasa is $1,888.00.
The cost of Pentasa can vary based on a few different factors. People who have health insurance may pay less because of a copay or coinsurance. The location of the pharmacy and the dosage may also play a role in the price of this medication. 
Pentasa 500 mg may be twice as expensive. Even at the lowest dose, this amount is still substantial, making this medication unaffordable for most people.
Am I eligible for Pentasa patient assistance programs?
In order to
qualify
for assistance from The Rx Advocates, patients must be eligible. Our income guidelines are as follows:
Individuals who make less than $40,000 per year may qualify.
Couples who make less than $60,000 per year may qualify.
Large families who make less than $100,000 per year may qualify.
Every patient assistance program is different, and they may have guidelines that differ from what is listed above. We encourage people to get in touch with us so we can manually review their cases to determine their eligibility.
Pentasa coupon, discounts, & patient assistance FAQ's
Pentasa (mesalamine) is a medication that is often prescribed to patients who have been diagnosed with ulcerative colitis. It belongs to a class of medications called aminosalicylates (5-ASAs). 
It works by reducing the inflammation in the lining of the intestines. It takes time for enough of the medication to build up in the body to begin working. But when taken consistently, patients can expect to see results in as little as two to four weeks.
Pentasa must be taken frequently throughout the day in order to be effective. Most people need to take it three to four times every day, with or without food. It comes in both tablet and capsule form. The most common side effects are headaches, diarrhea, nausea or vomiting.
Pentasa is not the only medication that has been approved to treat ulcerative colitis. There are others as well, such as: 
Even though The Rx Advocates does not offer prescription drug coupons, we still feel it is important for people to know how they work. A coupon typically offers short-term discounts on medications, but they do not help with the cost in the long term. Some coupons may provide medications free of charge for one month, but patients need to pay full price for them after that.
Get Pentasa Discounts Every Month
Through The Rx Advocates
At The Rx Advocates, we know how difficult it can be for patients to afford their monthly medications. We work with people with or without health insurance to bring them substantial savings every month on the medications they need to stay healthy. Our patients will never pay more than our monthly fee of $70-$100, depending on the number of prescriptions they need to have filled.
There are many patient assistance programs that can help people save money on their medications. Applying can be difficult, and a lot of people give up because the process is so stressful. We remove that stress and provide them with the savings they need to afford their medications and stay healthy.
Would you like to learn more about The Rx Advocates program? We would be happy to check your eligibility. Please contact us today.