Savella Coupon & Patient Assistance Programs
Are you struggling to afford your Savella medication? You're not alone. The high cost of prescription drugs can be a significant financial burden, especially for those without insurance coverage. But don't worry, there are options available to help you save on the monthly cost of your medication.
One option is to use a Savella coupon or savings card, which can provide some relief. However, these options may not be sufficient to make your medication affordable. That's where The Rx Advocates come in. We can help you save significantly on the monthly cost of your Savella prescription by connecting you with patient assistance programs offered by pharmaceutical companies.

30-Day Supply

$70.00/month

One Dose Pack

$483.56/month
Access the Savella patient assistance program with the Rx Advocates
The Rx Advocates is a patient advocacy program that is well-known all over the United States. We help people by making their prescription medications much more affordable for them. To do this, we work with more than 100 pharmaceutical company patient assistance programs. We apply for the discounts on the patient's behalf and then pass those savings along to them. We can help people obtain more than 800 FDA-approved medications. 
When we work with our patients, they never have to pay any hidden charges or fees. We are very upfront and honest about the cost of our services. It ranges from $70-$100 per month, depending on how many medications they need to take. We never ask our patients to pay more than the monthly service fee. Best of all, their medications are delivered to them at no additional cost. This means that, essentially, their monthly prescriptions are free of charge.
At The Rx Advocates, we are not a health insurance plan. We also do not offer coupons or prescription discount cards. But what we do offer is peace of mind for our patients. We work with patient assistance programs and fill out applications, so our patients do not have to. As a result, we can offer them substantial savings every month.
How much does Savella cost?
As of June 2023, the average retail cost of Savella is $556.00.
The cost of Savella can vary based on a few different factors. The pharmacy's location plays a role in determining the price, as does the use of health insurance to help cover the cost. But in most cases, patients can expect to pay a hefty sum for a 30-day supply.
Typically this medication is taken twice a day, so this amount is for a one-month supply.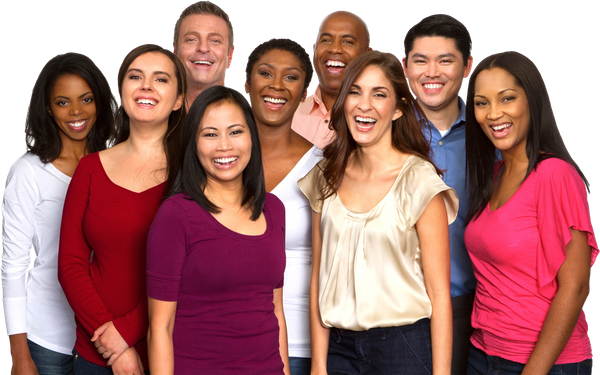 Am I eligible for Savella patient assistance programs?
In order to
qualify
for services from The Rx Advocates, patients have to meet certain criteria. We can work with patients who:
Make less than $40,000 a year in income (individuals)
Make less than $60,000 a year in income (couples)
Make less than $100,000 a year in income (large families)
Sometimes there may be exceptions, and that is why we invite everyone who needs help covering the cost of their medications to contact us. Every patient assistance program has its own qualification guidelines. We offer individual reviews for every patient's case.
Savella coupon, discounts, & patient assistance FAQ's
Savella is a medication that doctors prescribe to patients who have been diagnosed with fibromyalgia. Its generic name is milnacipran, and it comes in various strengths – 12.5 mg, 25 mg, 50 mg, and 100 mg. 
People who take this medication every day find that they get relief from their fibromyalgia symptoms. They experience less physical pain, and their function levels may improve.
Savella is a selective serotonin and norepinephrine reuptake inhibitor (SNRI), similar to medications used to treat depression. In some people, antidepressants can increase suicidal thoughts, anxiety, panic attacks and other issues. Patients are instructed to contact their doctors right away if they experience any changes in their mental and behavioral health.
During the Savella trials, the most common side effect people experienced was nausea. There are additional side effects, which may go away with the continued use of this medication. They include:
Vomiting
Constipation
Dizziness
Insomnia
Excessive sweating
Heart palpitations
Dry mouth
High blood pressure
If these or other side effects become bothersome or severe, patients need to talk with their doctor right away. It could be possible that they need a different medication instead. 
Also, certain medical conditions may disqualify someone from being able to take Savella, such as:
High blood pressure
A heart condition
A history of heavy alcohol use
Kidney problems
A history of seizure disorders
A history of mania
Bleeding disorders
There are several different medications that can be used to treat fibromyalgia. They may be prescribed instead of Savella, depending on the patient's individual needs. They include:
A prescription drug discount coupon can help with short-term savings on medications. But it is not something to be relied upon for long-term use. Many patients find that once they begin taking Savella, they will need to be on it for a very long time. Some may need to take it for the rest of their lives.
It is common for people to search for Savella coupons online to save money on this prescription drug each month. But coupons are typically only for use one time, or the ones offered online may already be expired. Not only that, but even with the use of a Savella coupon, patients may still end up having to pay thousands of dollars out of pocket every month just to afford this medication.
Get Savella Discounts Every Month
Through The Rx Advocates
At The Rx Advocates, we want to do everything to make our patients' prescription medications more affordable for them. We know what a burden it can be to decide whether to pay bills or pay for medications. We offer a way to help people take care of both. 
Our patients will only ever pay our monthly service fee for their medications. Their prescriptions will be delivered right to their door every month, with no additional or hidden charges. We also work with people who have health insurance and with people who do not. Because of our work with patient assistance programs, our patients can enjoy ongoing savings for their medications every month.
Would you like to know more about The Rx Advocates' program and how you can get started? Please contact us today so we can check your eligibility and begin helping you save on your monthly medications.