Trokendi XR Coupon & Patient Assistance Programs
Are you struggling to afford your prescription for Trokendi XR? We know how challenging it can be to balance essential medication expenses with your budget.
Overwhelming monthly costs can hinder your ability to prioritize your epilepsy treatment. But here's some great news— patient assistance programs offered by pharmaceutical companies can provide significant savings on your prescriptions. These savings go beyond what a simple Trokendi XR coupon or savings card can offer. At The Rx Advocates, we simplify the application process for these programs and increase your chances of approval. Don't let the high cost of Trokendi XR affect your well-being.


30-Day Supply

$70.00/month

One Dose Pack

$990.27/month
Save more on Trokendi XR with patient assistance programs
The Rx Advocates is a trusted prescription advocacy program dedicated to helping individuals access affordable prescription medications, including Trokendi XR. We collaborate with over 100 pharmaceutical companies that offer patient assistance programs designed to assist people in managing the high costs of their prescription medications. By qualifying for these programs, you can obtain Trokendi XR and other FDA-approved medications at significantly reduced prices compared to the retail cost.
Unfortunately, many patients don't know that these programs exist, or they find the application process too complicated. That's where we can help. The Rx Advocates provides personalized support and guides you through your patient assistance application. We are not a Trokendi XR coupon, savings card, or insurance plan. Rather, we help you save on your medication by connecting you to patient assistance.
If you receive Trokendi XR patient assistance through The Rx Advocates, you'll only pay us a fixed monthly fee of $70/month. This fee may vary depending on the number of medications you require, but you'll never pay more than $100/month:
1 Medication (Trokendi XR Only) – Fixed cost of $70 per month
2 Medications (Trokendi XR + 1 other) – Fixed cost of $80 per month
3 Medications (Trokendi XR + 2 others) – Fixed cost of $90 per month
4+ Medications – Fixed cost of $100 per month
This price will remain the same, regardless of any changes in the retail price of Trokendi XR.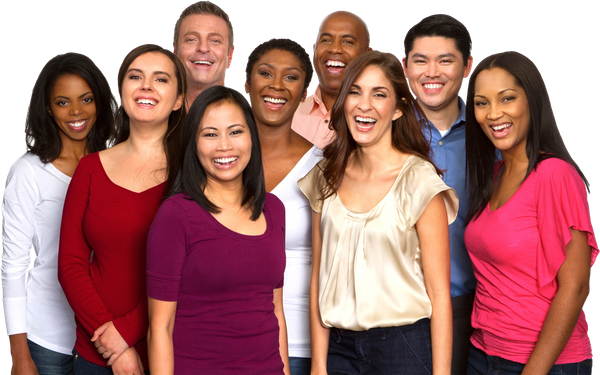 Trokendi XR coupon restrictions
While a Trokendi XR coupon can offer immediate savings, it's important to consider limitations for long-term budgeting:
Restrictions: Some Trokendi XR coupons are only valid at specific pharmacies or have eligibility criteria. It's important to review your coupon's eligibility requirements to ensure that you can use it at your preferred pharmacy.
Copay accumulators: Some insurance plans use copay accumulator programs, meaning that a Trokendi XR coupon may not count toward your out-of-pocket maximum. As a result, your coupon might not reduce the overall expense.
Expiration Dates: Some Trokendi XR coupons must be used before their expiration dates. It's important to note these dates and use your coupon while it's still valid.
Limited Coverage: Trokendi XR may not be fully covered by your insurance plan. This means that even after applying a coupon, you still might need to pay a substantial portion of the cost out-of-pocket.
How much does Trokendi XR cost?
As of June 2023, the average retail Trokendi XR cost is $1,143.00.
The cost of Trokendi XR can fluctuate depending on several factors. The prescribed dosage from your healthcare provider, the area where you live, your pharmacy's location, and your health insurance coverage all play a role in determining the final price of your prescription.
Eligibility for Trokendi XR patient assistance programs
While program guidelines may differ from one pharmaceutical company to another, there are general requirements that tend to be consistent across most of these programs:
Annual income does not exceed $40,000 for individual households.
Annual income does not exceed $60,000 for couples.
Annual income does not exceed $100,000 for large family households.
What is Trokendi XR used for?
Trokendi XR is used for the treatment of certain types of seizures in patients with
epilepsy
. It is an extended-release formulation of topiramate, an active ingredient that helps to control and prevent seizures by stabilizing electrical activity in the brain. Trokendi XR is specifically designed to provide a gradual release of the active ingredient over time, allowing for once-daily dosing.
Why is Trokendi XR so expensive?
Your Trokendi XR prescription can cost a lot for several reasons. Retail prices account for expenses related to medication research and development, clinical trials, regulatory approval processes, manufacturing, marketing, and patent protection. Additionally, the limited competition from similar medications and the lack of generic alternatives also contribute. Your insurance coverage and healthcare policies also dictate how much you pay out-of-pocket.