Ubrelvy Coupon & Patient Assistance Programs
Does your Ubrelvy prescription cost too much? Searching for ways to save on monthly medication expenses can be a daunting task, especially when you're dealing with ongoing migraines. Fortunately, there is a solution.
Pharmaceutical companies offer patient assistance programs that can help you get life-changing savings that far exceed that of an Ubrelvy coupon or savings card. At The Rx Advocates, our dedicated team specializes in helping you apply for Ubrelvy patient assistance and increasing your chances of approval. Let us help you receive the treatment you need at the price you deserve.


30-Day Supply

$70.00/month

One Dose Pack

$1,017.00/month
Save more on Ubrelvy with patient assistance programs
The Rx Advocates is not a Ubrelvy coupon, savings card, or insurance plan. Instead, we are a prescription advocacy program committed to helping you access over 800 FDA-approved medications, including Ubrelvy, through patient assistance programs. We understand that the application process for these programs can be confusing and time-consuming, which is why we step in to provide assistance.
If you qualify for Ubrelvy patient assistance, you will only pay The Rx Advocates a fixed monthly fee of $70/month. This fee varies depending on the number of medications you need, but will never exceed $100/month. Here's how that works:
1 Medication (Ubrelvy Only) – Fixed cost $70 per month
2 Medications (Ubrelvy + 1 other) – Fixed cost $80 per month
3 Medications (Ubrelvy + 2 others) – Fixed cost of $90 per month
4+ Medications – Fixed cost of $100 per month
Regardless of changes in the retail price of Ubrelvy, the price that you pay The Rx Advocates will remain the same.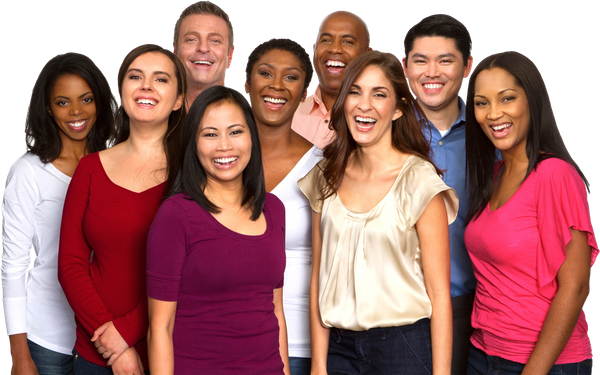 Ubrelvy coupon limitations
If you're planning to use a Ubrelvy coupon, it's important to note some limitations:
Restrictions: Ubrelvy coupons may come with restrictions limiting who can use them or where they can be redeemed. Before relying on the coupon, it's essential to check if you meet its requirements.
Copay Accumulators: Some insurance plans utilize copay accumulator programs, which means that using a Ubrelvy coupon might not count towards your out-of-pocket maximum, and you would still be responsible for the full cost of the medication.
Expiration Dates: Ubrelvy coupons have expiration dates that you must keep track of to ensure that you use your coupons before they expire.
Limited Coverage: The price of your Ubrelvy prescription might still be costly even after applying a coupon, and it may not be fully covered by your insurance. This can result in a significant out-of-pocket expense even when using a coupon.
How much does Ubrelvy cost?
As of June 2023, the average retail Ubrelvy cost is $1,017.00.
Many factors can influence the price that you pay for Ubrelvy. This includes your prescribed dosage, your location, the location of your preferred pharmacy, and whether or not you have health insurance coverage.
Do I meet the criteria for patient assistance programs for Ubrelvy?
While specific program guidelines may vary among pharmaceutical companies, there are common requirements that many of them adhere to. These requirements typically include the following:
Annual income does not exceed $40,000 for individual households.
Annual income does not exceed $60,000 for couples.
Annual income does not exceed $100,000 for large family households.
What is Ubrelvy used for?
For patients looking to relieve the pain and other symptoms of
migraine
headaches, doctors might recommend Ubrelvy (generic name: ubrogepant). This medication is part of a group of drugs known as CGRP (calcitonin gene-related peptide) receptor antagonists, which help reduce the transmission of pain signals and ease the discomfort associated with migraines. Ubrelvy is not intended for preventative treatment, but rather for use during acute migraine attacks.
Why is Ubrelvy so expensive?
Several factors play a role in the high price of Ubrelvy. Significant costs are incurred during the research and development of a new medication. These include expenses for extensive research, preclinical studies, multiple phases of clinical trials, marketing, and distribution. Additionally, the manufacturing costs and quality control for specialized medications like Ubrelvy can also contribute to the high price.