Facing the financial demands of your Multaq medication without the support of insurance, a Multaq coupon, or a savings card can be quite challenging. We, at The Rx Advocates, resonate with your struggles and want to provide the help you need. Our objective is to ease the burden of your monthly medication costs by guiding you to patient assistance programs sponsored by pharmaceutical companies. Surprisingly, the financial relief offered by these programs can often exceed the benefits of a standard Multaq coupon. We stand ready to assist you, aiming to facilitate significant savings on your Multaq medication, and ensuring that financial hurdles do not compromise your access to necessary healthcare. Allow us to join your healthcare journey and make your medication more affordable.


30-Day Supply

$70.00/month

One Dose Pack

$792.08/month
Access the Multaq patient assistance program with the Rx Advocates
The Rx Advocates is a nationally recognized prescription advocacy program. We help people connect with over 100 patient assistance programs. These programs cover 800 FDA-approved medications that people need to be healthy, including the top one hundred prescribed medications, including Multaq.
Pharmaceutical companies put together patient assistance programs to provide people the medications they need at no cost. People have to be within certain income guidelines to qualify. Patients can apply by themselves, but the process is long and can be confusing. Many people get frustrated and give up before they can be approved.
The Rx Advocates have lots of experience working with patients and their doctors to put together the applications for the patient assistance programs. Then we submit the application and follow up with each pharmaceutical company to make sure the process is moving along properly. After the pharmaceutical company approves the application, we continue to take care of any other paperwork. This includes any refills. Patients will not have to go without their medications waiting for a refill.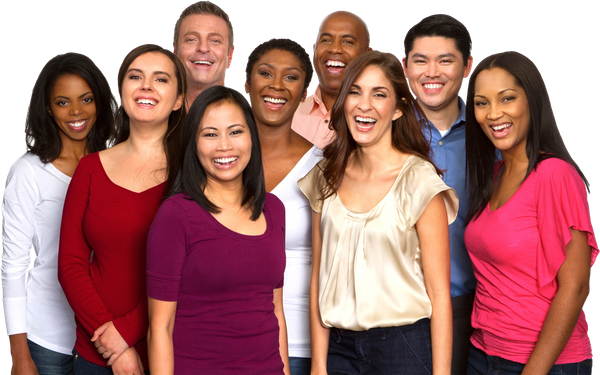 What are the potential issues with a Multaq Coupon?
While a Multaq Coupon may initially seem like an effective cost-saving measure, it's important to consider the potential limitations that may come with it:
Use Limitations: Such coupons often have restrictions regarding where and when they can be used, limiting their flexibility.
Insurance Challenges: Some insurance policies incorporate a copay accumulator program, where the Multaq coupon does not contribute to your out-of-pocket maximum. As a result, you may find yourself covering the full cost of the medication, making the coupon less impactful for overall cost reduction.
Time Constraints: Coupons typically have a specified validity period, beyond which they offer no savings.
Partial Support: Even when using a coupon, the medication's cost could still be high due to partial or non-coverage by insurance, resulting in a significant out-of-pocket expense.
Remember, patient assistance programs often offer more sustainable savings than coupons over the long term. The Rx Advocates are here to help you navigate the application and qualification process for these programs.
How much does Multaq cost?
As of September 2023, the average retail cost of Multaq is $886.00.
There are a few reasons why one patient may pay a higher or lower price for Multaq than someone else. Costs of living are different in varying parts of the country. Which pharmacy the patient uses can affect the price they pay. Insurance makes a big difference in prices, especially if the patient does not have insurance.
Multaq comes as a 400mg tablet that is to be taken twice daily with meals. Patients taking Multaq should avoid grapefruit juice.
How much will it cost with The Rx Advocates?
How much will it cost with The Rx Advocates?
If approved, by the Aczone Gel Patient Assistance Program, you'll be charged a fixed monthly service fee. This fee varies depending on the number of medications you qualify for. For example:
NOTE: In addition to our monthly service fee, we charge a one-time enrollment fee of $35. Our service is month-to-month, so if you're not happy with it, you may cancel at any time.
Eligibility for Multaq patient assistance programs
Pharmaceutical companies have income requirements for their patient assistance programs. To qualify for most patient assistance programs with The Rx Advocates people must meet the following guidelines:
An individual can qualify if they earn up to $40,000 each year
A couple can qualify if they earn up to $60,000 each year
A large family can qualify if they earn up to $100,000 each year
Sometimes the guidelines for patient assistance programs can vary from one pharmaceutical company to another. We can check to see if you
qualify
for a patient assistance program.
Multaq coupon, discounts, & patient assistance FAQ's
Multaq (dronedarone) helps maintain a normal heartbeat in patients with atrial fibrillation. Multaq is a group III antiarrhythmic medication. 
Atrial fibrillation is a type of arrhythmia that causes the heart to beat out of rhythm. The irregular heartbeat interferes with the blood flow through the heart, causing blood to pool in the upper chambers. This reduces the heart's ability to pump blood throughout the body.
The pooling of blood can also create dangerous blood clots like a stroke. Atrial fibrillation can be a long-term condition, or it may come and go. 
There are some things that increase the risk for atrial fibrillation. The risk factors include:
High blood pressure
Heart valve disease
Smoking
Sleep apnea
Obesity
A family history of heart problems
Some people should not take Multaq. Women who are pregnant or breastfeeding should not use Multaq. People with severe liver disease also should not use this medication. People who have a permanent type of atrial fibrillation or severe heart failure should not use Multaq.
Prescription coupons and patient assistance programs are very different things. At The Rx Advocates, we do not give out coupons. We would like to explain how a coupon works. When a patient is prescribed Multaq, they will probably do an internet search for a coupon.
This is not surprising; prescriptions can be expensive. Some patients might feel like they cannot continue to take the medication if they do not find a lower price. However, coupons do not always have the highest amount of savings available.
A Multaq coupon may save someone a small amount of money, but they may still have a large out-of-pocket cost. Some coupons may help for a few months, but then they expire. Other coupons can only be used once. This leaves patients with a huge cost or no medicine.
Get Multaq Discounts Every Month
Through The Rx Advocates
At The Rx Advocates, our job is to help patients get connected to patient assistance programs. We know how expensive prescription medications can be. This is especially true for patients who do not have health insurance.
Patient assistance programs are a huge benefit to people that do not have health insurance. These programs can also help patients that do have health insurance save money. Patients meeting the income guidelines and have health insurance might qualify to get into the patient assistance program.
Prescription medication costs can add up to hundreds or even thousands of dollars each month when a patient has multiple prescriptions. Even with health insurance, the copays can be extremely high. The Rx Advocates can help patients get the prescription medications they need each month without stressing over the high monthly price. The Rx Advocates connect people with patient assistance programs to help save money.
The only monthly cost is the service fee. It is $70 per month for one medication. The cost is $80 for two monthly medications, $90 for three. If a patient uses four or more monthly medications, the service fee is $100. There are no hidden charges to be found.
Would you like to find out if The Rx Advocates can save you hundreds, possibly thousands of dollars on brand-name medications every month? We are available to find out if you qualify for patient assistance programs. Contact us to get started right away.