Are you struggling to afford your Mydayis prescription? If so, you are not alone! The high cost of this medication can make it challenging for many individuals to access the treatment they need to manage their ADHD symptoms. However, there are ways to save on the monthly cost of your Mydayis prescription. One option is to use a Mydayis coupon or copay savings card, which can provide some relief. However, at The Rx Advocates, we can help you save even more on the cost of your medication. We work with pharmaceutical companies to access patient assistance programs that provide significant savings to eligible individuals. These programs are designed to help people who are struggling to afford their medications due to financial hardship or lack of insurance coverage. If you're tired of paying too much for your Mydayis prescription, contact us today to learn how we can help.


30-Day Supply

$70.00/month

One Dose Pack

$357.41/month
Access the Mydayis patient assistance program with the Rx Advocates
As a nationally recognized prescription advocacy program, The Rx Advocates help individuals access patient assistance programs offered by pharmaceutical manufacturers to support those who cannot afford their medications. We connect people to over 100 patient assistance programs in the United States, covering a minimum of 800 FDA-approved medications.
The only cost to the patient is the $70-$100 service fee. The service fee is based on how many medications the patient needs. They will not be asked to pay anything more than that service fee each month.
For example:
1 Medication (e.g. Mydayis Only) – Fixed cost $70 per month
2 Medications (Mydayis + 1 other) – Fixed cost $80 per month
3 Medications (Mydayis + 2 others) – Fixed cost of $90 per month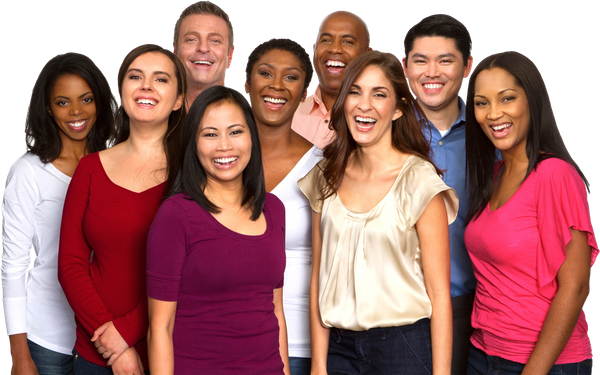 A Mydayis coupon has some limitations
While a Mydayis coupon can offer some savings, it's important to be aware of the limitations that come with using coupons:
Coupons typically have expiration dates, which means you may not always have a valid discount available when you need it.
They may include restrictions, such as limiting the number of refills or being valid only for new patients.
Not all pharmacies accept coupons, and they might not be compatible with your insurance policy.
Rather than relying on coupons, consider the more sustainable option of patient assistance programs. These programs provide long-term savings and a reliable method for managing your prescription costs. The Rx Advocates can assist you in applying for and qualifying for these programs, so you won't have to worry about finding a Mydayis coupon again.
How much does Mydayis cost?
As of September 2023, the average retail cost of Mydayis is $411.00.
The cost of Mydayis can vary based on different factors. The price can be different based on:
Where the patient lives
What pharmacy the patient uses
If the patient has insurance or not
Mydayis is available in capsule form in 12.5mg, 25mg, 37.5mg and 50mg per capsule. The maximum per-day dose is 50mg.
How much will it cost with The Rx Advocates?
How much will it cost with The Rx Advocates?
If approved, by the Aczone Gel Patient Assistance Program, you'll be charged a fixed monthly service fee. This fee varies depending on the number of medications you qualify for. For example:
NOTE: In addition to our monthly service fee, we charge a one-time enrollment fee of $35. Our service is month-to-month, so if you're not happy with it, you may cancel at any time.
Do I qualify for Mydayis patient assistance programs?
Patient assistance programs
have specific income requirements. With The Rx Advocates, most patients need to meet the following requirements:
An individual can qualify earning up to $40,000 annually
A couple can qualify earning up to $60,000 annually
A large family can qualify earning up to $100,000 annually
Requirements can vary between programs. Contact us so we can check your individual situation.
Mydayis coupon, discounts, & patient assistance FAQ's
Mydayis (mixed salts of a single-entity amphetamine product) is a daily medicine prescribed for Attention Deficit Hyperactivity Disorder (ADHD). Mydayisis for patients 13 years of age and older. 
Patients with ADHD have a difficult time with organization and focusing on tasks. They may also have a hard time with impulse control. 
ADHD is caused by an imbalance of messenger molecules in the brain. It is thought that low dopamine is the primary cause of ADHD.
Some common symptoms of ADHD include:
Inattention
Lack of focus
Poor time management
Low impulse control
Exaggerated emotions
Hyperfocus
Hyperactivity
Symptoms of ADHD can be different for each person. ADHD is often diagnosed in children, but it can be diagnosed when someone is an adult.
There are three types of ADHD:
Inattentive type
Hyperactive-impulsive type
Combined type
People with primarily inattentive ADHD have difficulty finishing tasks and following directions. They can be easily distracted. They can also have a hard time keeping track of their belongings. 
People with primarily hyperactive-impulsive ADHD have low impulse control. They may have a hard time sitting still and interrupt other people often.
The third type of ADHD is combined ADHD. For someone to be diagnosed with this type they must show at least six symptoms of each of the two other types. For any of the ADHD diagnoses, patients must show symptoms for more than six months and in more than one place. For example, having symptoms at school or their job and at home.
There are other medications approved by the FDA for the treatment of ADHD. They include:
A prescription coupon is different from a patient assistance program. The Rx Advocates does not offer prescription drug coupons. We would like to explain how a prescription drug coupon works.
When someone is prescribed Mydayis by their doctor they might do an internet search for a coupon. This is not surprising considering the cost of a 30 day supply. Some patients may feel like they cannot get Mydayis without a coupon. Affording it can be even harder if they are taking other prescription medications too. However, coupons may not be the best deal.
Patients may still have a large out-of-pocket cost even if they find a Mydayis coupon. Some coupons can only be used one time, so the next month patients will pay full price.
Get Mydayis Discounts Every Month
Through The Rx Advocates
At The Rx Advocates, our goal is to help people and their families afford the prescription medications they need. We know how expensive prescriptions can be. This is especially true for patients who do not have health insurance.
Patient assistance programs can be the best option for patients with no health insurance. These programs can also help patients that do have insurance that does not include prescription coverage. It is even possible that people with insurance, but high copays, can still qualify for patient assistance programs.
With The Rx Advocates, your monthly prescription medication prices stay the same. The only cost is the service fee each month. For one prescription per month, the service fee is $70; for two, the fee is $80. If a patient needs three medications the service fee is $90. If we help a patient with four or more prescriptions each month the service fee is $100.
Patient assistance programs can be a lifeline for people who need medications each month but cannot afford the expense. Many pharmaceutical manufacturers have these programs available. The paperwork to apply for the programs can be long and confusing. Sometimes people do not know these programs exist.
No one should have to go without the medications that improve their quality of life. The Rx Advocates can help. Please contact us today to get started.