Descovy Coupon & Patient Assistance Programs
Are you finding it difficult to pay for your monthly Descovy prescription? If so, you're not alone! Thousands of Americans, just like you, struggle to afford Descovy without proper financial assistance. High deductibles, unemployment, or insufficient insurance coverage are all common reasons to search for a Descovy coupon, savings card, or copay card to help ease the burden. But what if there was a more effective way to save?
Many pharmaceutical companies offer patient assistance programs that help make prescription medications more affordable. Unfortunately, most people don't even know that these programs exist, and the application process can be tedious and confusing. That's where The Rx Advocates can help. We'll help you navigate the application process, save you time, and increase your chances of approval. Through Descovy patient assistance, you'll save significantly more on your monthly prescription than you could with a simple coupon. Let The Rx Advocates help you on your journey to managing HIV-1.


30-Day Supply

$70.00/month

One Dose Pack

$2,236.00/month
How do we help to reduce the cost of Descovy?
The Rx Advocates is an established advocacy program that simplifies the process of accessing Descovy at a more affordable price. We collaborate with more than 100 patient assistance programs from leading pharmaceutical manufacturers, covering over 800 FDA-approved medications.
The Rx Advocates is not a Descovy coupon, savings card, or insurance plan. Instead, we offer personalized guidance, experience, and understanding to help you obtain the medications you need to treat your HIV-1 infection.
If you're approved for Descovy patient assistance through The Rx Advocates, you'll only pay a fixed monthly fee of $70/month. This fee may vary depending on the number of medications required, but will never exceed $100/month. Here's how that works:
1 Medication (Descovy Only) – Fixed cost of $70 per month
2 Medications (Descovy + 1 other) – Fixed cost of $80 per month
3 Medications (Descovy + 2 others) – Fixed cost of $90 per month
4+ Medications – Fixed cost of $100 per month
We're here to relieve the stress of unpredictable medication prices. That's why even if the retail price of Descovy changes, the price from The Rx Advocates remains the same.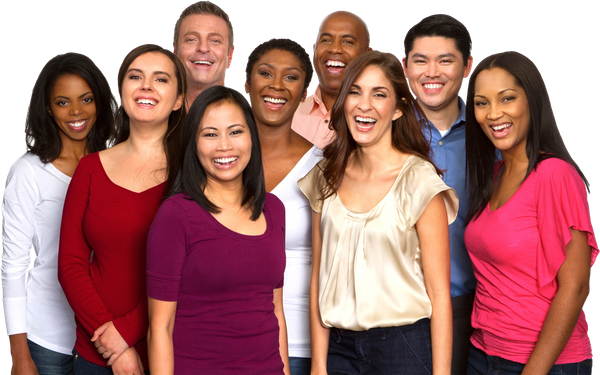 What are the main disadvantages of using a Descovy coupon?
When considering a Descovy coupon for medication savings, it's crucial to be aware of certain limitations:
Eligibility Conditions: Not every Descovy coupon is universally applicable. There may be restrictions on who can use them and where they can be redeemed, such as at specific pharmacies or within certain time frames.
Copay Accumulators: Some insurance policies use copay accumulator programs, whereby the amount you save by using a Descovy coupon may not be applied to your annual out-of-pocket maximum. As a result, even after using the coupon, you may still be liable for the full cost of your prescription.
Expiration: Descovy coupons usually come with expiration dates. Once a coupon expires, it can't be used, leaving you to pay the full medication cost.
Partial Coverage: Even with a coupon, Descovy might still be expensive, especially if it's not fully covered by your insurance. This might mean you will still have to cover a significant portion of the cost out of your own money.
How much does Descovy cost?
As of June 2023, the average retail Descovy cost is $2,595.00.
The cost of Descovy can be influenced by multiple variables. These include the specific dosage your healthcare provider prescribes, the area in which you live, the location of your preferred pharmacy, and your health insurance coverage.
Do I meet the criteria for patient assistance programs for Descovy?
While each pharmaceutical company establishes its own unique guidelines for their programs, there are certain requirements that are commonly shared across many of these initiatives:
Annual income does not exceed $40,000 for individual households.
Annual income does not exceed $60,000 for couples.
Annual income does not exceed $100,000 for large family households.
What is Descovy used for?
Descovy is a combination medication used to treat HIV-1 infection in individuals at risk of sexually acquired
HIV infection
. It contains two active ingredients: emtricitabine and tenofovir alafenamide. Descovy works by inhibiting the replication of the HIV virus. While it is not a cure for HIV, Descovy can help control the virus and reduce the risk of transmission when used as part of a comprehensive treatment plan that includes other antiretroviral medications and safe sexual practices.
Why is Descovy so expensive?
The cost of Descovy is influenced by research and development costs, regulatory approvals, specialized manufacturing processes, demand, limited competition, ongoing research, and patient insurance plans.