If you suffer from asthma or chronic obstructive pulmonary disease (COPD), you may be familiar with Advair Diskus. However, this inhaler medication can be expensive, and affording it can be a challenge, especially if you don't have insurance or your coverage is limited. Fortunately, there are ways to save on the cost of Advair Diskus, including an Advair Diskus coupon, savings cards, and patient assistance programs. An Advair Diskus coupon or savings card can provide some savings, but the savings may still not be enough to make your medication affordable. That's where
The Rx Advocates
come in. We help individuals save significantly on the monthly cost of their Advair Diskus prescription by connecting them with patient assistance programs offered by pharmaceutical companies.


30-Day Supply

$70.00/month

One Dose Pack

$414.29/month
Accessing Advair Diskus patient assistance programs with the Rx Advocates
The Rx Advocates provides people assistance in receiving prescription medications through patient assistance programs. We are a well-known prescription advocacy program throughout the country. We partner with more than 100 United States-based pharmaceutical manufacturers' patient assistance programs. The list of medications we offer includes the top 100 prescription medications that are prescribed by doctors. We help people to obtain more than 800 brand name medications that are FDA approved.
People who sign up with The Rx Advocates and allow us to assist them, never incur any hidden costs or additional fees. They pay a set service fee between $70-$100. The set fee depends on the number of medications that are needed. For example, patients who need only one prescription will pay a set fee of $70. Patients who need 2 medications will pay a set fee of $80. Patients who need 3 prescriptions will have a set fee of $90 and people with 4+ will pay a set fee of $100. People who sign up with us enjoy peace of mind knowing exactly what they will pay each month to obtain their medication.
The Rx Advocates, is not a prescription discount card, coupon, or health insurance plan. We provide assistance to people so they can obtain the prescriptions they need to recover from their illnesses. People who partner with us are able to save hundreds and thousands of dollars each month.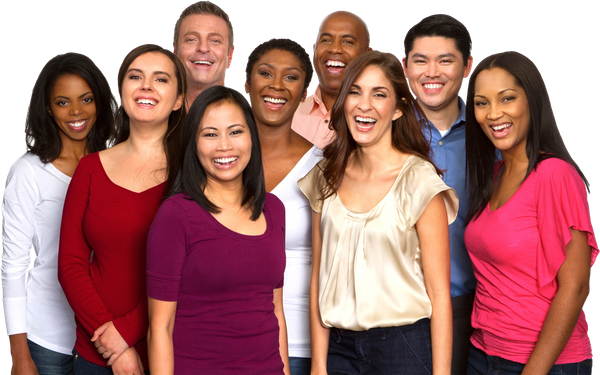 How much does Advair Diskus cost?
As of September 2023, the average retail cost of Advair Diskus is $463.00.
The cost of Advair Diskus is dependent on the following factors:
The dosage amount prescribed by the medical doctor.
The location of the patient
The location of the pharmacy.
Whether or not the patient has health insurance.
This medication comes in the form of an inhalant. There are various dosages that doctors prescribe. The dosage for each patient is dependent on the severity of the patient's asthma and whether the treatment is for COPD or asthma.
How much will it cost with The Rx Advocates?
How much will it cost with The Rx Advocates?
If approved, by the Advair Diskus Patient Assistance Program, you'll be charged a fixed monthly service fee. This fee varies depending on the number of medications you qualify for. For example:
NOTE: In addition to our monthly service fee, we charge a one-time enrollment fee of $35. Our service is month-to-month, so if you're not happy with it, you may cancel at any time.
Eligibility for Advair Diskus patient assistance programs
People must meet the following criteria in order to
qualify
for most patient assistance programs:
Annual income cannot exceed $40,000 for individuals.
Annual income cannot exceed $60,000 for couples.
Annual income cannot exceed $100,000 for large families.
These guidelines may vary from one patient assistant program to another. Please contact us so we can review your unique situation.
Advair Diskus coupon, discounts, & patient assistance FAQ's
Advair Diskus/HFA (fluticasone propionate/salmeterol) is a prescription inhalant used to treat asthma and chronic obstructive pulmonary disease (COPD). Advair is a brand name drug that comes in two forms: Advair Diskus and Advair HFA. Both of these forms contain the two active ingredients fluticasone propionate and salmeterol.
Advair Diskus is FDA approved to treat asthma in adults and children ages 4 and older.  It is also approved to treat adults with COPD as an ongoing maintenance medication. The dosage varies based on the severity of disease and whether its for asthma or COPD.
Advair HFA is FDA approved to treat asthma in adults and children ages 12 and up. It has not been approved to treat COPD. Advair HFA is available in a range of dosages and should be taken as two inhalations by mouth twice daily.
Advair Diskus is not for everyone. People who are allergic to the active ingredients of Advair Diskus should not take this medication. Tell your doctor about all of the medications you are taking as well as your diagnosed medical conditions before starting Advair Diskus.
The Rx Advocates do not offer coupons. However, we want to explain how an Advair Diskus coupon works. When people get prescribed this medication, they often go online to search for a coupon that they can use to save money because it is very expensive to pay for out of pocket. Coupons do not offer the savings that people will need from month to month.
Advair Diskus coupons save people some money but people are left still spending hundreds of dollars for this monthly prescription.
Prescription drug coupons are also known as copay cards, copay coupons, copay assistance programs, and pharmacy coupons. These prescription drug coupons represent programs that have been funded by pharmaceutical companies and they help to lower the out-of-pocket expenses of prescription medications. This sounds great but these coupons have the following limitations:
Coupons are often for a limited time. They may assist people in getting started on the medications at a lower price but the savings may not last very long.
Some coupons are only for the initial prescription but they do not help patients with the subsequent prescriptions.
Patients must leave their homes to go to the pharmacy to pick up their medication and present the coupon to the pharmacist.
Get Advair Diskus Discounts Every Month
Through The Rx Advocates
At The Rx Advocates, our mission is to do everything we can to assist patients in obtaining their monthly prescriptions at an affordable cost. We understand that it can be very difficult to obtain these prescriptions without help in lowering the price of these medications. There are various patient assistance programs that provide discounts, which so many people do not know about.
Patient assistance programs can benefit people with or without health insurance. They help people obtain their monthly prescriptions without spending the full price for them. They save people hundreds and thousands of dollars.
If you would like to learn more about ways you can save money on your monthly prescriptions please do not hesitate to contact us today. We are here to assist you. We can review your unique situation and let you know if you qualify to receive our services. It is our desire to help you save money each month.