If you're struggling to afford your Livalo prescription, you're not alone. Livalo can be an expensive medication, especially if you are not covered by insurance. However, there are options available to help you save on the monthly cost of your medication.
Using a Livalo coupon or savings card can provide some relief, but the savings may not be enough to make your medication affordable. That's where The Rx Advocates come in. We help individuals save significantly on the monthly cost of their Livalo prescription by connecting them with patient assistance programs offered by pharmaceutical companies.
These programs can provide much greater savings than a simple coupon or savings card. If you need help affording your Livalo prescription, don't hesitate to reach out to us. Our compassionate team is dedicated to providing you with the personalized assistance you need to get the treatment you need at a price you can afford. Contact us today to learn how we can help you save on the cost of your Livalo prescription.


30-Day Supply

$70.00/month

One Dose Pack

$337.71/month
Access the Livalo patient assistance program with the Rx Advocates
The Rx Advocates help people use patient assistance programs to get their needed medications at a lower price. We work with over 100 United States pharmaceutical companies' patient assistance programs. We can help people afford the top 100 prescribed medications in the United States. We also can help people with over 800 FDA-approved medications that they may need. Our advocacy program is recognized on a national level.
The Rx Advocates is not an insurance plan, discount card, or prescription drug coupon. We help people use patient assistance programs. A patient assistance program provides free or discounted medications to patients who meet certain guidelines. These programs are usually sponsored by the pharmaceutical companies that make the medications.
Many people do not know these programs exist. Those that do know about them and try to apply may get frustrated by the amount of paperwork. The process can be complex. We help patients take advantage of these programs with less stress.
People who use The Rx Advocates to get their medications will not get hit with hidden fees. The only cost is the service fee that depends on the number of medications they are using each month. The service fee is $70-$100 a month and no more.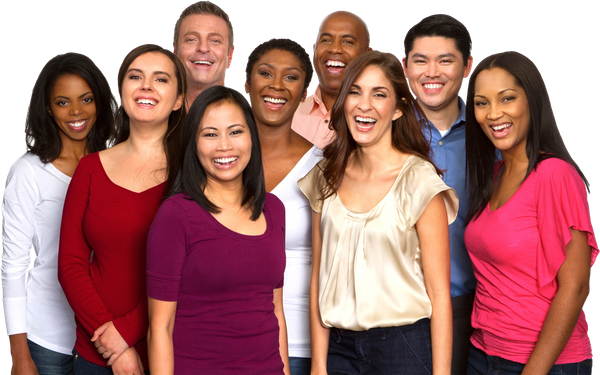 How much does Livalo cost?
As of September 2023, the average retail cost of Livalo is $396.00.
The price of Livalo can vary. The different factors that could affect the price include:
Where the patient lives
Which pharmacy is used
If the patient has insurance or not
Livalo is available in a 1mg oral tablet, a 2mg oral tablet, or a 4mg oral tablet. It is taken once per day with or without food. Do not split or chew the tablet. No more than 4mg should be taken per day.
How much will it cost with The Rx Advocates?
How much will it cost with The Rx Advocates?
If approved, by the Aczone Gel Patient Assistance Program, you'll be charged a fixed monthly service fee. This fee varies depending on the number of medications you qualify for. For example:
NOTE: In addition to our monthly service fee, we charge a one-time enrollment fee of $35. Our service is month-to-month, so if you're not happy with it, you may cancel at any time.
Eligibility for Livalo patient assistance programs
The guidelines for the patient assistance program can be different for each company. With The Rx Advocates the basic requirements are:
Earning up to $40,000 annually for individuals
Earning up to $60,000 annually for couples
Earning up to $100,000 annually for large families
Contact us to find out if you
qualify
for savings with less stress.
Livalo coupon, discounts, & patient assistance FAQ's
Livalo (pitavastatin) is a statin medication prescribed to adults to treat hyperlipidemia or mixed dyslipidemia. Livalo lowers LDL cholesterol, lowers total cholesterol, and increases HDL.
Livalo may also be prescribed to teenagers or children over the age of eight who have a genetic condition called familial hypercholesterolemia.
Hyperlipidemia is abnormal levels of cholesterol in the blood. Mixed dyslipidemia is high LDL (bad) cholesterol in the bloodstream with low levels of HDL (good) cholesterol in the blood at the same time. These are common issues that routine blood tests can diagnoseLivalo works by slowing down cholesterol production in the body. Abnormal levels of cholesterol cause small tears in the blood vessels, which can form clots that block blood flow to the brain, heart, and other organs. 
There are some people who should not take Livalo. Women who are pregnant or may become pregnant should not take Livalo. Women should not breastfeed their babies while on this medication. People with liver disease should not take Livalo. Patients taking cyclosporine or gemfibrozil should not take Livalo. Alcohol use can increase the risks of serious side effects with Livalo.
At The Rx Advocates, we do not offer Livalo coupons, we help people access patient assistance programs. We do want to explain how a prescription drug coupon works. Once a patient has been prescribed Livalo they will probably search the internet for a coupon. Prescriptions are expensive, looking for a coupon makes sense. This is especially true if a patient needs more than one medication every month to be healthy.
When realizing that a one-month supply is expensive, some patients may think they will not be able to get the medication that they need to lower their cholesterol. Sometimes the coupons available are only good for one use, then patients have to pay full price again.
Get Livalo Discounts Every Month
Through The Rx Advocates
Getting patients the monthly medications they need to stay healthy at a reasonable price is the goal of The Rx Advocates. We recognize how challenging the prices of prescription medications can be for many people. This is especially true if the patient does not have health insurance that covers medications. Many pharmaceutical companies offer patient assistance programs to help patients who qualify, but people may not know about these programs.
Patients without health insurance will benefit from patient assistance programs, but help is available for those who do have insurance through the same programs. Some insurances do not cover prescriptions, or the copay may be very high. Patient assistance programs can help them save money also. The Rx Advocates can help those with insurance and without insurance access the patient assistance programs without the stress of trying to figure it out alone.
Do you want more information about how The Rx Advocates can help you? Saving hundreds of dollars is possible. The cost for each medication will stay the same, there are no hidden fees. No more than the monthly service fee will be charged.
The service fee for one prescription per month is $70. For two prescriptions the cost is $80, three prescriptions is $90. It is only $100 per month if someone needs four or more prescriptions. Without help four prescriptions each month could easily cost thousands of dollars.
At The Rx Advocates, we are here to help you save money and stay healthy. We can check anyone's eligibility for patient assistance programs. Please contact us today to get started.