Lexapro Coupon & Patient Assistance Programs
Having trouble covering your Lexapro prescription costs? At The Rx Advocates, we understand how overwhelming budgeting for your medication fees can be. But there is a way to make it easier. Patient assistance programs offered by pharmaceutical companies can help you afford your monthly medication, providing much higher discounts than what a simple Lexapro coupon or savings card can offer.
Even though these programs can help you save tremendously on your next prescription, many people don't even know that they exist, or don't apply because the process is too confusing. That's where The Rx Advocates comes in. Our dedicated team is here to guide you through your application and increase your chances of approval. Don't let the high cost of Lexapro stop you from improving your mental well-being.


30-Day Supply

$70.00/month

One Dose Pack

$439.52/month
Save more on Lexapro with patient assistance programs
The Rx Advocates is a prescription advocacy program dedicated to helping you access Lexapro and other prescription medications at affordable rates. We work directly with more than 100 pharmaceutical companies that offer patient assistance programs for over 800 FDA-approved medications. By qualifying for these programs, you can fill your Lexapro prescription at significantly reduced prices compared to the retail cost.
The Rx Advocates is not a Lexapro coupon, savings card, or insurance plan. Instead, we support you step-by-step through your Lexapro patient assistance application, ensuring a seamless and stress-free experience as you seek treatment for your major depressive disorder (MDD) or generalized anxiety disorder (GAD).
At The Rx Advocates, we offer a transparent pricing structure designed to eliminate the uncertainty that often comes with prescription medication costs. If you're approved for Lexapro patient assistance, you will only pay a fixed monthly fee of $70/month to The Rx Advocates. This fee may differ depending on the number of different medications that you require, but will never exceed $100/month:
1 Medication (Lexapro Only) – Fixed cost of $70 per month
2 Medications (Lexapro + 1 other) – Fixed cost of $80 per month
3 Medications (Lexapro + 2 others) – Fixed cost of $90 per month
4+ Medications – Fixed cost of $100 per month
Regardless of any changes in the retail price of Lexapro, the price you pay to The RX Advocates will always stay the same.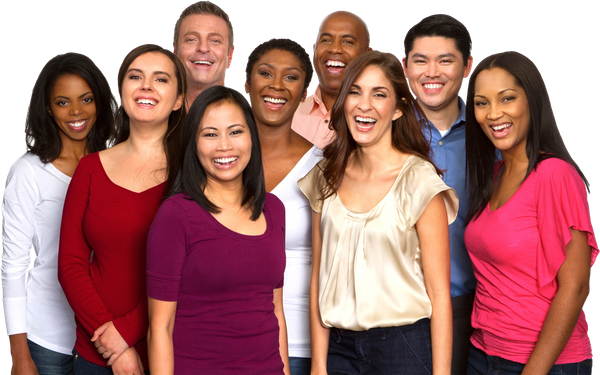 Lexapro coupon limitations
While a Lexapro coupon can provide you with quick savings, it's important to know about the limitations of using one:
Restrictions: Some Lexapro coupons have restrictions on how they can be used. They may be limited to specific pharmacies or have eligibility requirements that patients have to meet. It's important to review the terms provided by the coupon to ensure that you can benefit from it.
Copay accumulators: Some insurance plans utilize copay accumulator programs, which prevent a Lexapro coupon from contributing to your out-of-pocket maximum. In this case, a Lexapro coupon may only slightly lower the overall price of your medication, or you may still be responsible for the full cost.
Expiration Dates: Lexapro coupons usually have an expiration date, after which they can't be redeemed. It's important to keep track of your coupon expiration dates and to use them before their validity expires.
Limited Coverage: The cost of Lexapro and similar medications may still be expensive, even if you apply a coupon to your purchase. With limited discounts and medication fees that are only partially covered by insurance, you may still end up paying the majority of your prescription costs out-of-pocket.
How much does Lexapro cost?
As of June 2023, the average retail Lexapro cost is $489.00.
Several factors affect the price of your Lexapro prescription. The price can vary based on the prescribed dosage recommended by your healthcare provider, the region in which you live, the pharmacy that you go to, and your health insurance coverage.
Am I eligible for Lexapro Patient Assistance?
While each pharmaceutical company establishes its own unique guidelines for their programs, there are certain requirements that are commonly shared across many of these initiatives:
Annual income does not exceed $40,000 for individual households.
Annual income does not exceed $60,000 for couples.
Annual income does not exceed $100,000 for large family households.
What is Lexapro used for?
Lexapro is a medication prescribed to treat major depressive disorder (MDD) and generalized anxiety disorder (GAD) in adolescents 12 to 17 years old, as well as adults. Escitalopram is the active ingredient, and works by increasing the levels of serotonin in the brain, regulating your mood and emotions. By restoring serotonin balance, Lexapro alleviates your depression and anxiety symptoms, like persistent sadness, loss of interest, worry, and irritability.
Why is Lexapro so expensive?
Many factors play a role in the high costs of your Lexapro prescription. Research and development costs and expensive production facilities are accounted for in Lexapro market prices. Additionally, manufacturer patent rights, limited competition from other medications, and healthcare system differences can also inflate costs.