Glyxambi Coupon & Assistance Programs
Affording your Glyxambi prescription can be a significant financial burden, especially if you are not covered by insurance. If you're struggling to pay for your Glyxambi medication, you're not alone. However, there are options available to help you save on the monthly cost of your medication.
One option is to use a Glyxambi coupon or savings card, which can provide some relief. But the savings may not be enough to make your medication affordable. That's where The Rx Advocates can assist you. We help individuals save significantly on the monthly cost of their Glyxambi prescription by connecting them with patient assistance programs offered by pharmaceutical companies.


30-Day Supply

$70.00/month

One Dose Pack

$620.04/month
Access the Glyxambi patient assistance program with the Rx Advocates
The Rx Advocates help people get their monthly prescription medications through patient assistance programs. We are a prescription advocacy program that is recognized at the national level. We help people get more than 800 FDA-approved prescription medicines at a price that is affordable. We can help patients get the top 100 most prescribed medications in the United States at a reasonable cost.
When patients allow The Rx Advocates to help them with their monthly medications, they can have peace of mind. Patients will never have to pay more than the monthly service fee for each of the prescriptions that they need each day. The only cost is $70-$100 depending on the number of medications The Rx Advocates help them with every month.
The Rx Advocates is not an insurance plan. We do not hand out coupons or discount cards patients have to remember to take to the pharmacy. We know how to work through the paperwork to connect people with the available patient assistance programs. We can connect patients with over 100 United States-based pharmaceutical manufacturers' patient assistance programs.
How much does Glyxambi cost?
As of June 2023, the average retail cost of Glyxambi is $757.00.
There are a few reasons why one patient may pay a higher or lower price than someone else for their type 2 diabetes medication. Costs of living are different in varying parts of the country. Which pharmacy the patient uses can affect the price they pay. Insurance makes a big difference in prices, especially if the patient does not have insurance.
There are no generic forms of this medication. Glyxambi comes in two dosage levels, 10 mg/5 mg and 25 mg/5 mg. The tablet is taken by mouth once a day in the morning.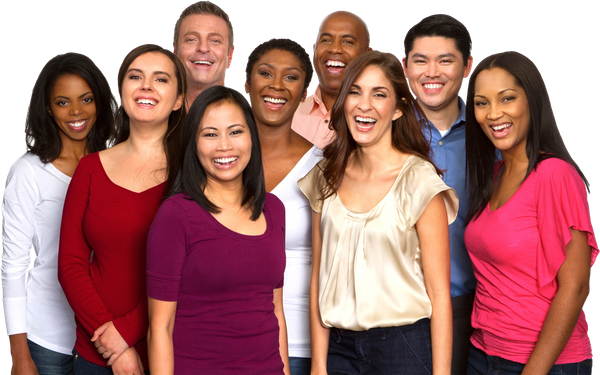 Am I eligible for Glyxambi patient assistance programs?
To qualify for most patient assistance programs with The Rx Advocates, people must meet the following guidelines:
An individual may qualify if they earn up to $40,000 each year
A couple may qualify if they earn up to $60,000 each year
A large family may qualify if they earn up to $100,000 each year
Pharmaceutical companies can have different requirements for some programs. Connect with us today so we can check to see if you
qualify
.
Glyxambi coupon, discounts, & patient assistance FAQ's
Glyxambi (empagliflozin and linagliptin) combines the drugs empagliflozijn and linagliptin in a tablet form to treat type 2 diabetes. This medication can be an option for people along with diet and exercise to lower their A1. The A1C test measures the average blood sugar levels over three months. Doctors use this test to diagnose prediabetes and diabetes.
Diabetes is a disease that occurs when the level of blood glucose (blood sugar) is too high. The body turns the food that is eaten into glucose to be used for energy. When the blood glucose level goes up, the pancreas releases insulin. Insulin is a hormone that allows glucose to go into the body's cells to be used for energy.
Having too much glucose in the bloodstream for a long time can cause problems later. High blood glucose can lead to kidney damage, nerve damage, and eye damage. There are two types of diabetes, type 1 and type 2. Patients with type 1 diabetes cannot use Glyxambi.
In type 2 diabetes, the pancreas makes insulin, but the body does not use it properly. This leads to high blood glucose levels. Sometimes type 2 diabetes can be managed with diet and exercise. Some patients may need more help and use medications like Glyxambi to keep blood glucose levels where they belong.
There are some patients who should not use Glyxambi. It cannot be used to treat type 1 diabetes. People with diabetic ketoacidosis also should not use Glyxambi. People with severe kidney problems or on dialysis should use a different medication for type 2 diabetes.
At The Rx Advocates, we do not offer coupons. We would like to explain how a coupon works. When a patient is prescribed Glyxambi for type 2 diabetes, they may search for a coupon. This is an important medication that they should not go without.
This is a reasonable activity; prescriptions can be expensive. Some patients may worry that they cannot continue to take the medication if they do not find a lower price. This is especially true if they have multiple daily prescriptions. However, coupons do not always have the highest amount of savings available.
A Glyxambi coupon may save someone a little bit of money, but there is still a high out-of-pocket cost. Often coupons may only be used once; then patients will have to pay the full price. Some coupons have great deals for the first month of using the prescription then patients have to pay the full price in the following months.
Get Glyxambi Discounts Every Month
Through The Rx Advocates
Dealing with expensive prescription drugs can be stressful. Patients need these medications to get or stay healthy and may worry about how they are going to pay for them. No patient should have to go through extra stress to take care of their medical needs. The Rx Advocates want to help people get the medications they need without being overwhelmed.
Pharmaceutical companies offer patient assistance programs to help people get their medications at no cost. Many people may not know these programs are out there. If patients do know about these programs, they can try to apply themselves. This process can be long and frustrating. The Rx Advocates make the process much easier.
We do all the work to get patients into these programs for just a monthly service fee. The monthly service fee is $70-$100 per month, with no hidden charges. Contact us today to see if you qualify.