Struggling to afford your Jublia prescription each month? We understand that for many people, the high cost of Jublia can be a major hurdle, especially when insurance coverage is lacking or nonexistent. That's why many turn to a Jublia coupon, savings card, or patient assistance program for help. Here at The Rx Advocates, our mission is to significantly reduce your monthly Jublia expenses by connecting you with patient assistance programs offered by pharmaceutical companies. These programs can often provide much greater savings compared to a simple Jublia coupon, ensuring that you can access the medication you need without breaking the bank.


30-Day Supply

$70.00/month

One Dose Pack

$777.30/month
Connecting you to affordable medications with The Rx Advocates
The Rx Advocates connects people with patient assistance programs, sponsored by over 100 US pharmaceutical companies, to obtain over 800 FDA-approved medications. These programs offer free or discounted medications to patients meeting income requirements. Our prescription advocacy program is recognized nationally, helping patients who may be unaware of these programs or frustrated by the application process. Our service fee, ranging from $70-$100 per month based on the number of medications needed, is the only cost. Trust The Rx Advocates to keep your prescriptions affordable without any hidden fees.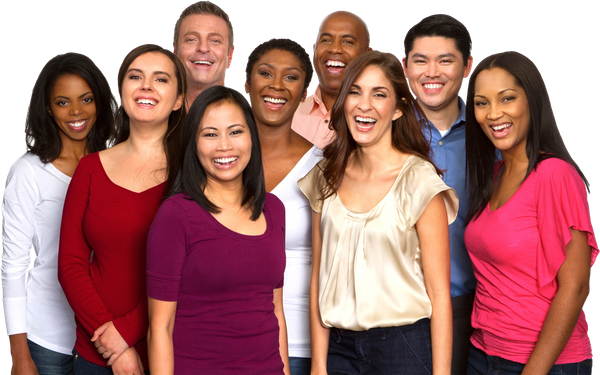 Are there any disadvantages to using a Jublia Coupon?
A Jublia coupon can help reduce the cost of medication, but there are some limitations to consider:
Insurance Restrictions: Some insurance plans may not accept coupons, or they may have restrictions on the use of coupons. Patients should check with their insurance provider to ensure that they can use the coupon before relying on it to reduce the cost of their medication.
Limited Savings: While coupons can provide significant savings, they may not be enough to bring the cost of medication within an affordable range for some patients. The discount provided by the coupon may only apply to a certain quantity or a limited number of refills, after which patients may be responsible for paying the full price.
Eligibility Limitations: Some coupons may have restrictions on who can use them or how many times they can be used, making it difficult for patients to rely on them as a long-term solution for managing the cost of their medication.
Expiration Dates: Coupons have an expiration date, and patients may not be able to use them after they expire.
While coupons can provide temporary relief, patient assistance programs can offer more sustainable solutions for managing medication costs. The Rx Advocates can help you apply to and qualify for these programs, which provide eligible patients with free or low-cost medication.
How much does Jublia cost?
As of September 2023, the average retail cost of Jublia is $901.00.
There are several different factors that can contribute to the price of prescription medications. Prices can vary based on what area of the country a patient lives in. Prices also vary between pharmacies. There can be a huge price difference depending on if someone has health insurance or not. Another factor is the dosage size.
This is a medication that needs to be used every day for 48 weeks.
How much will it cost with The Rx Advocates?
How much will it cost with The Rx Advocates?
If approved, by the Aczone Gel Patient Assistance Program, you'll be charged a fixed monthly service fee. This fee varies depending on the number of medications you qualify for. For example:
NOTE: In addition to our monthly service fee, we charge a one-time enrollment fee of $35. Our service is month-to-month, so if you're not happy with it, you may cancel at any time.
Do I qualify for Jublia patient assistance programs?
With The Rx Advocates the basic income requirements are:
Individuals can earn up to $40,000 annually to qualify.
Couples can earn up to $60,000 annually to qualify.
Large families can earn up to $100,000 annually to qualify.
Contact us to find out if you
qualify
for savings. The patient assistance program requirements can be different between pharmaceutical companies.
Jublia coupon, discounts, & patient assistance FAQ's
Jublia (efinaconazole) Topical Solution 10% treats fungal infections of the toenails, also called onychomycosis. 
Symptoms of toenail fungus include thickened and distorted toenail shape. They can also be discolored white, yellow, or brown.  A toenail infection is not the same thing as athlete's foot and cannot be treated with the same medications. Different organisms affect different parts of the feet.
Toenail fungus can be caused by a variety of fungi. Yeast and mold can also cause toenail fungus. Some factors that can increase to likelihood of developing toenail fungus can include:
Sweating heavily
Walking barefoot in gyms, locker rooms, shower rooms, swimming pools
Having diabetes
Circulation problems
A weakened immune system
Jublia is to be applied to the affected toenails once daily. Jublia is for topical use only, avoid getting it near the mouth or eyes. Jublia is to be used daily for 48 weeks.
Jublia is intended for patients aged 18 years and older. Women who are pregnant or may become pregnant should discuss using Jublia with their doctor, it is not known if it can affect the unborn child. Jublia has not been tested in nursing mothers.
Jublia is a clear, colorless to pale yellow liquid that comes in a white plastic bottle with a brush applicator. It is available in a 4 mL bottle or an 8 mL bottle. Jublia should be stored at room temperature and should not be frozen. Jublia is flammable, it should be stored away from heat sources.
Prescription drug coupons and patient assistance programs are very different things. At The Rx Advocates, we do not offer coupons. We do want to explain how a prescription drug coupon works. When a patient is prescribed Jublia they may do an internet search for a coupon.
This is a reasonable activity; Jublia costs a significant amount of money. Some patients cannot afford to take the medication if they do not find a lower price. This is especially true if they have multiple daily medications they need. However, coupons do not always have the highest amount of savings available.
A Jublia coupon may save someone a little bit of money, but they will still have a large out-of-pocket cost. Often coupons may only be used one time then patients will have to pay the full price.
Get Jublia Discounts Every Month
Through The Rx Advocates
At The Rx Advocates, our priority is to help patients get the medications they need at an affordable price. We know how expensive prescription medications can be. This is especially true for patients who do not have health insurance. Pharmaceutical companies offer patient assistance programs, but many people do not know they exist.
Patient assistance programs are a huge benefit to people without health insurance. These programs can also help patients that do have health insurance but have large copays. The Rx Advocates can help patients get the medications they need each month without having to stress over the high monthly price.
For one prescription the monthly service fee is $70, for two it is $80, three monthly medications are $90. If you need four or more monthly medications the service fee will only be $100 per month. The monthly savings can be life-changing, especially for a large family.
Each and every month your medication prices stay the same. You will never pay more than the monthly service fee. The Rx Advocates are here to help you. Would you like more information about how The Rx Advocates can help you save money? We can check to see if you and your family are eligible for patient assistance programs. To get started right away, please contact us for assistance.