Xifaxan Coupon & Patient Assistance Programs
Is your Xifaxan medication too expensive? Many people struggle to afford their Xifaxan prescription, even with a Xifaxan coupon. Monthly medications like Xifaxan can be a financial burden for many patients, and coupons may not always provide enough savings. That's why The Rx Advocates offers an alternative solution: patient assistance programs. Our services can provide even more savings on Xifaxan and other medications, making them more affordable for patients in need. Don't let the high cost of medications hold you back from your health goals. Contact The Rx Advocates today to learn more about our patient assistance programs.

30-Day Supply

$70.00/month

One Dose Pack

$2,130.58/month
Accessing Xifaxan patient assistance programs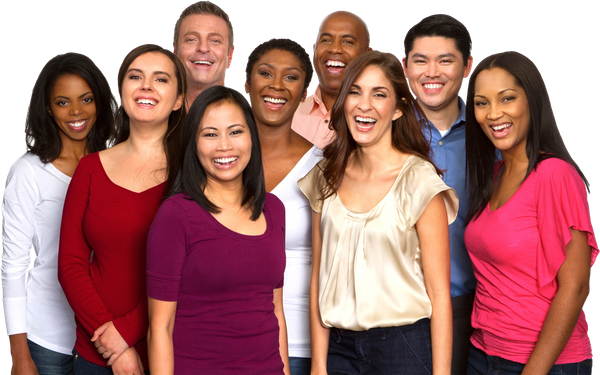 The Rx Advocates offer affordable access to patient assistance programs for more than 800 FDA-approved medications, including the top 100 prescribed by doctors in the United States, such as Xifaxan. We partner with over 100 pharmaceutical manufacturers' patient assistance programs to help patients save on their monthly prescriptions. Our services come with no hidden fees or additional costs, and patients are charged a set fee based on the number of medications they need assistance with. With The Rx Advocates, patients can access the medications they need to stay healthy, without worrying about the cost.
1 Medication (Xifaxan only) – A set fee of $70 each month
2 Medications (Xifaxan + 1 other) – A set fee of $80 each month
3 Medications (Xifaxan + 2 others) – A set fee of $90 each month
4+ Medications  – A set fee of $100 each month
The limitations of a Xifaxan Coupon
While a Xifaxan coupon can provide some savings, it may also have limitations that could ultimately limit the potential for significant savings. For example, Xifaxan coupons may only be available for a limited time, or they may only apply to a specific number of refills. Additionally, coupons may not be available to all patients or may only provide a modest discount, leaving patients with a significant out-of-pocket cost. By contrast, patient assistance programs like those offered by The Rx Advocates can provide more substantial savings and are often available year-round. These programs can also help patients access medications like Xifaxan at little or no cost, regardless of their income or insurance status.
How to qualify for patient assistance?
Most patient assistance programs require people to meet the following criteria to
qualify
for their program:
The annual income for individual households must not exceed $40,000.
The annual income for couples must not go over $60,000.
The annual income for large family households must not exceed $100,000.
The guidelines may differ from one patient assistance program to another. Please contact us so we can review your individual information and determine if you qualify for our assistance.
How much does Xifaxan cost?
As of June 2023, the average retail cost of Xifaxan is $2,320.32.
The cost of Xifaxan is dependent on the following factors:
The dosage amount prescribed by the doctor.
The location of the patient.
The location of the pharmacy.
Whether or not the patient has health insurance.
Xifaxan coupon & patient assistance FAQ's
Get Xifaxan Discounts Every Month
Through The Rx Advocates
At The Rx Advocates, our mission is to provide assistance to people with obtaining their prescription medications at an affordable price. We understand how expensive medications can be and paying cash for them is not possible in some cases. There are various patient assistance programs that offer discounts and services that many people are not aware of.
Patient assistance programs are beneficial to people with health insurance and to people without health insurance. These programs make it so that patients are saving hundreds and even thousands of dollars on their prescriptions each month.
If you are interested in learning how The Rx Advocates can benefit you and how you can save money on your monthly prescriptions then contact us today. We can help you afford your medications. We can check to see if you are eligible for our services. We will review your information and determine if you meet the guidelines to receive help from us.