Nurtec ODT Coupon & Patient Assistance Programs
Are you feeling the strain of your Nurtec ODT costs? Millions of Americans just like you struggle to manage their acute migraines because of high medication prices. If you find yourself choosing between your health and your budget, here's some good news: Patient assistance programs can get you your monthly medications at affordable rates.
In fact, these programs help you save far more than a simple Nurtec ODT coupon or savings card. Very few patients know that these programs exist, and those who do often don't know where to start their application. That's where The Rx Advocates comes in. Our dedicated team gives you personalized guidance through the application process, increasing your chances of approval. Let us help you access the medication you need at the prices you deserve.


30-Day Supply

$70.00/month

One Dose Pack

$920.59/month
Save more on Nurtec ODT with patient assistance programs
The Rx Advocates works closely with over 100 pharmaceutical companies that offer patient assistance programs for more than 800 FDA-approved medications like Nurtec ODT. We are not a Nurtec ODT coupon, savings card, or insurance plan. Rather, we help connect you to programs that can help you manage the high costs of your monthly prescription.
At The Rx Advocates, we understand that unexpected fluctuations in the price of your prescription medications can be frustrating. That's why if you're accepted for Nurtec ODT patient assistance, you will only pay The Rx Advocates a fixed monthly fee of $70/month. This fee may differ depending on the number of medications you need, but will never exceed $100/month:
1 Medication (Nurtec ODT Only) – Fixed cost of $70 per month
2 Medications (Nurtec ODT + 1 other) – Fixed cost of $80 per month
3 Medications (Nurtec ODT + 2 others) – Fixed cost of $90 per month
4+ Medications – Fixed cost of $100 per month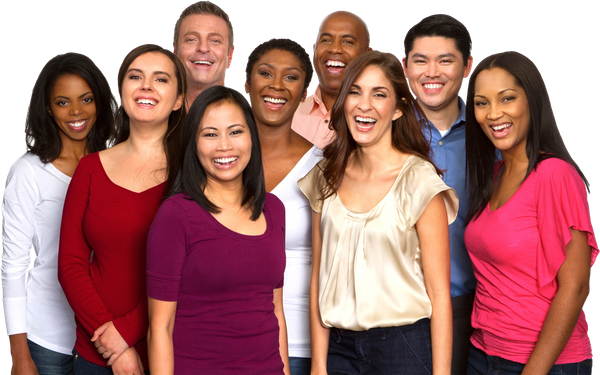 What are the main disadvantages of using a Nurtec ODT coupon?
Patients should always consider the limitations of a Nurtec ODT coupon when budgeting for their monthly prescription costs:
Restrictions: Nurtec ODT coupons may have restrictions on how they can be used. Some might only be valid at specific pharmacies, while others may have stringent eligibility criteria. It's important to read the fine print of the coupon you choose to ensure that it meets your specific needs.
Copay accumulators: Certain insurance plans utilize copay accumulator programs that prevent a Nurtec ODT coupon from counting towards your out-of-pocket maximum. As a result, you may still be responsible for the full cost of your medication, even with a coupon.
Expiration Dates: Nurtec ODT coupons typically have expiration dates, and you must remember to use them before they become invalid.
Limited Coverage: Despite having a coupon, the out-of-pocket costs of Nurtec ODT and your other medications may still be expensive, and they may not be fully covered by insurance. As such, you may still find yourself having difficulty managing your medication costs.
How much does Nurtec ODT cost?
As of June 2023, the average retail Nurtec ODT cost is $1,174.00.
The cost of Nurtec ODT can vary based on several factors. These include the prescribed dosage recommended by your healthcare provider, the area in which you live, your local pharmacy, and your health insurance coverage.
Do I meet the criteria for patient assistance programs for Nurtec ODT?
Although program guidelines may vary among different pharmaceutical companies, most programs generally adhere to the following set of requirements:
Annual income does not exceed $40,000 for individual households.
Annual income does not exceed $60,000 for couples.
Annual income does not exceed $100,000 for large family households.
What is Nurtec ODT used for?
Nurtec ODT is a medication designed to help you manage your acute
migraines
. Its active component is rimegepant, which blocks the calcitonin gene-related peptide (CGRP) involved in transmitting the pain signals that cause migraines. Nurtec ODT also alleviates other migraine-related symptoms, like nausea and sensitivity to light and sound.
Why is Nurtec ODT so expensive?
Medication pricing is complicated, and the high price of Nurtec ODT is influenced by several factors. These include research and development costs, expensive manufacturing processes, limited competition from other medications, manufacturer patents, and the cost of clinical trials and approval.