Are you finding it difficult to afford your Fetzima medication? If you're struggling to pay for your prescription, you're not alone. The high cost of prescription drugs can be a significant financial burden, especially if you're not covered by insurance. But don't worry, there are options available to help you save on the monthly cost of your medication.
One option is to use a Fetzima coupon or savings card, which may provide some relief. However, these options may not be sufficient to make your medication affordable. That's where The Rx Advocates can help. We can assist you in saving significantly on the monthly cost of your Fetzima prescription by connecting you with patient assistance programs offered by pharmaceutical companies.


30-Day Supply

$70.00/month

One Dose Pack

$500.48/month
Access the Fetzima patient assistance program with the Rx Advocates
The Rx Advocates is a nationally recognized prescription advocacy program. We help people get involved with over 100 patient assistance programs. These programs cover over 800 FDA-approved medications. 
The Rx Advocates is not a prescription discount card, coupon, or insurance plan. We understand how to get through pharmaceutical companies' patient assistance programs for people to get the medications they need at an affordable price. These are medications needed for people to stay healthy.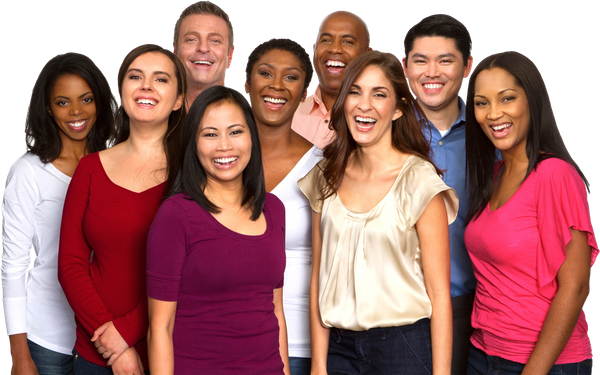 How much does Fetzima cost?
As of September 2023, the average retail cost of Fetzima is $594.00.
There are a few reasons why one patient may pay a higher or lower price than someone else. Costs of living are different in varying parts of the country. Which pharmacy the patient uses can affect the price they pay. Insurance makes a big difference in prices, especially if the patient does not have insurance.
Fetzima is available in several dosage amounts: 20mg, 40mg, 80mg, and 120mg.
How much will it cost with The Rx Advocates?
How much will it cost with The Rx Advocates?
If approved, by the Aczone Gel Patient Assistance Program, you'll be charged a fixed monthly service fee. This fee varies depending on the number of medications you qualify for. For example:
NOTE: In addition to our monthly service fee, we charge a one-time enrollment fee of $35. Our service is month-to-month, so if you're not happy with it, you may cancel at any time.
Eligibility for Fetzima patient assistance programs
The guidelines for getting service with The Rx Advocates patient advocacy program are:
Individuals earning up to $40,000 annually may qualify
Couples earning up to $60,000 annually may qualify
Large families earning up to $100,000 annually may qualify
Sometimes the guidelines for patient assistance programs can vary from one pharmaceutical company to another. We can check to see if you
qualify
for a patient assistance program.
Fetzima coupon, discounts, & patient assistance FAQ's
Fetzima (levomilnacipran) is a prescription medication used to treat Major Depressive Disorder. It is in a class of drugs called serotonin norepinephrine reuptake inhibitors (SNRIs). SNRIs work on the neurotransmitters serotonin and norepinephrine in the brain.
A neurotransmitter is a chemical messenger in the brain that delivers a signal from a nerve cell to a target cell. A target cell could be in a muscle or another nerve cell. When the neurotransmitter attaches to the target cell it causes an action to happen. If the neurotransmitter does not connect with the target cell it goes back to the original nerve cell. This process is called reuptake.
Serotonin and norepinephrine are neurotransmitters that affect a person's mood and emotions. SNRIs like Fetzima increase the levels of serotonin and norepinephrine by blocking their reuptake by nerves. This is how SNRIs help treat depression symptoms, by balancing out the neurotransmitters.
Major Depressive Disorder is a mood disorder. It affects how people think and feel. It also impacts their daily activities like working, sleeping and eating. To be diagnosed a person has to have the symptoms most of the day, almost every day for at least two weeks.
This disorder is most often diagnosed in adulthood. Risk factors for Major Depressive Disorder can include a family history of the disease. Major life changes, trauma, and high stress levels can also be risk factors. This disorder can also occur with other illnesses like cancer, diabetes, and heart disease.
There are other FDA approved SNRI alternatives to treat Major Depressive Disorder, they include:
Prescription coupons and patient assistance programs are very different things. At The Rx Advocates, we do not distribute coupons. We would like to explain how a coupon works. When a patient is prescribed Fetzima for Major Depressive Disorder, they may do an internet search for a coupon.
This is a good idea because prescriptions can be expensive. Some patients cannot get their prescription medication if they do not find a lower price. This is especially true if they have multiple daily medications they need. However, coupons do not always have the highest amount of savings available.
A Fetzima coupon may save someone a little bit of money, but they will still have to pay a lot out of pocket. Often coupons may only be used one time then patients will have to pay the full price. Some coupons have great deals for the first month of using the prescription, but then patients have to pay the full price in the following months to continue their treatment.
Get Fetzima Discounts Every Month
Through The Rx Advocates
At The Rx Advocates, our focus is to get patients the monthly medications they need at a reasonable price. We understand how expensive prescription medications can be. This can be especially hard for patients who do not have insurance or for larger families that may need several prescription medications each month.
Patient assistance programs from pharmaceutical companies are created to help people who cannot afford their prescription medications. Many people may not know that these programs exist. Some patients do know about them and start the paperwork themselves. Sometimes people may give up because the process can be long and confusing.
The Rx Advocates can take care of all the paperwork and details to get patients into these programs. We work with patients and their doctors to put together the applications for the patient assistance programs. Then we submit the application and follow up with each pharmaceutical company to make sure the process is moving along. After the pharmaceutical company approves the application, we continue to take care of any paperwork.
The only cost is the $70-$100 monthly service fee. There are never any hidden charges. The service fee for one prescription medication is $70 per month. Two prescriptions only increase the monthly fee to $80 per month. Three prescriptions are $90 per month. Four or more prescription medications will only be $100 per month. The savings can be thousands of dollars each month if a patient or family needs multiple medications.
Do you want more information on how The Rx Advocates can save you money on the prescription medications you need every month? If you and your family are eligible, we do all the work to get you into the patient assistance programs. Contact us today, and we will check your individual case.