Viberzi Coupon & Assistance Programs
Is your Viberzi prescription costing you too much? We know that for many individuals, affording Viberzi can be incredibly challenging without the help of insurance coverage, a Viberzi coupon, a savings card, or a patient assistance program. That's why The Rx Advocates are here to support you. Our primary objective is to help you save significantly on your monthly Viberzi costs by guiding you to access patient assistance programs from pharmaceutical manufacturers. By taking advantage of these programs, you can enjoy even greater savings than those offered by a typical Viberzi coupon, ensuring you get the medication you need without causing undue financial stress.

30-Day Supply

$70.00/month

One Dose Pack

$1,582.00/month
Save more on Viberzi with The Rx Advocates
The Rx Advocates is a company that works with qualifying patients to help them obtain their prescription medications at a fraction of the cost. We are a patient advocacy program that works with more than 100 pharmaceutical company patient assistance programs. This has allowed us to provide more than 800 FDA-approved, brand-name medications to our patients. We work with people who have health insurance as well as with those who do not.
When patients choose to accept our services, they can save a lot of money on their monthly medications. We charge a one-time fee of $35 for enrollment in our program. After that, patients only pay the monthly charge of $70-$100 for our services. This fee depends on how many medications they need every month. There are never any hidden charges or fees, and our patients' medication gets delivered right to their door every month. Best of all, our patients get their medicine free of charge.
At The Rx Advocates, we do not offer prescription drug discount cards or coupons for our patients. We are not a health insurance company. We work with patient assistance programs to find the best discounts for our patients. This can turn into ongoing savings for as long as the patient is on that medication.
How much does Viberzi cost?
As of June 2023, the average retail cost of Viberzi is $1,879.00.
The cost of Viberzi can vary based on a few different factors. The location of the pharmacy, the dosage of the medication, and the use of health insurance to defer the cost can all play a role.
This price is for both the 75mg and the 100mg strengths. The cost of this medication is much too expensive for most people who need to pay for it out-of-pocket.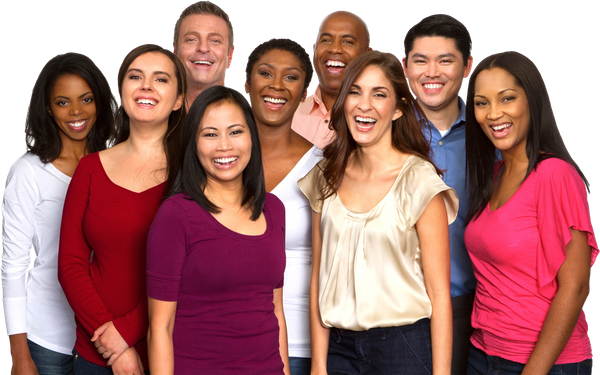 Eligibility for Viberzi patient assistance programs
The Rx Advocates has certain income requirements that must be met for patients to participate in our program. They are as follows:
Individuals may qualify if their annual income is less than $40,000.
Couples may qualify if their annual income is less than $60,000.
Large families may qualify if their annual income is less than $100,000.
Of course, there are always exceptions, and guidelines can vary from one person to another. That is why we always encourage patients to contact us directly to do an individual review of their cases. We can determine their eligibility based on the
patient assistance program
they need.
Viberzi coupon, discounts, & patient assistance FAQ's
Viberzi is a medication that doctors can prescribe to treat Irritable Bowel Syndrome with Diarrhea (IBS-D), which means that the patient suffers from diarrhea as a result of their condition. This medicine works in the intestines to slow the movement of food during the digestive process. It can also make the nerves in the intestines much less sensitive to stimulation.
The usual dose for this medication is 100 mg twice daily. But doctors may need to lower the dose to 75 mg twice daily if the patient does not tolerate the higher dose. 
Viberzi may not be right for everyone. Patients should always make sure their doctors know about any pre-existing medical conditions before starting this medication. People who should not take Viberzi include those who have: 
A pancreas disorder
Severe liver disease
Alcoholism
A blockage in the intestines
A gall bladder disorder, of if their gallbladder has been removed
Viberzi does have side effects, many of which should go away with continued treatment. They may include: 
Stomach pain
Nausea with or without vomiting
Severe constipation
Severe pain in the upper stomach that spreads to the back
If side effects are uncomfortable, or if they persist, patients should talk with their doctor. They may need to take a different medication to help with their IBS-D symptoms.
Some patients may not be good candidates for Viberzi, or they may try it but find that it does not work well for them. There are alternative medications on the market that have been shown to be effective for IBS-D. They include:
Some people assume that using a prescription drug coupon is the same as working with a patient assistance program. But they are quite different. At The Rx Advocates, though we do not provide coupons for our patients, we still want them to know and understand how they work.
It is common for people who are prescribed Viberzi to look online for coupons to help lower their costs. There are several coupons available, but they may not provide the savings people really need. Some of them may already be expired, or they may limit the savings to just the first prescription fill.
Get Viberzi Discounts Every Month
Through The Rx Advocates
At The Rx Advocates, we want to do everything we can to help people save money on their monthly medications. We know how stressful it can be to pay for them out-of-pocket, especially without any discount to bring the cost down. We work with people who do and do not have health insurance. Copays and coinsurance payments can still drive the cost of this medication up, making it unaffordable for many people.
Because of our work with patient assistance programs, we are able to offer substantial discounts to our patients. They will never pay more than our monthly fee of $70-$100, depending on how many medications they need. Because we apply for patient assistance programs for them, our patients can rest assured knowing that their needs are being taken care of. 
Would you like to know more about The Rx Advocates or find out about your eligibility for our program? Please contact us today.