Rexulti Coupon & Assistance Programs
Finding it difficult to manage the cost of your Rexulti prescription? We recognize that, for many individuals, affording Rexulti can be a daunting task without the support of insurance coverage, a Rexulti coupon, savings card, or patient assistance program. That's where The Rx Advocates come in. We're dedicated to helping you significantly reduce your monthly Rexulti expenses by assisting you in accessing patient assistance programs offered by pharmaceutical companies. These programs often deliver much larger savings compared to a basic Rexulti coupon, making it easier for you to obtain the medication you need without stretching your budget too thin.

30-Day Supply

$70.00/month

One Dose Pack

$1,369.48/month
Maximizing your savings: Moving beyond the Rexulti coupon
While a Rexulti coupon can offer some relief, it's essential to recognize the limitations that come with these coupons:
Coupons are often time-sensitive and may expire, leaving you without savings during certain periods.
They may come with limitations, such as a maximum number of refills or being accessible only to first-time users.
Not all pharmacies will accept coupons, and they might not be compatible with your insurance coverage.


Instead of relying on coupons, consider the benefits of patient assistance programs, which provide long-term savings and more reliable support for your prescription costs. The Rx Advocates can guide you through the process of applying and qualifying for these programs, eliminating the need to search for a Rexulti coupon in the future.
Access the Rexulti patient assistance program with the Rx Advocates
The Rx Advocates help people get their monthly prescription medications at a discount through patient assistance programs. We are a prescription advocacy program that is recognized on a national level. We help people afford more than 800 FDA-approved prescription medicines. This includes the top 100 most prescribed medications in the United States.
When patients allow The Rx Advocates to help them with their monthly medications, they can have peace of mind. They will never have to pay more than the monthly service fee for the prescriptions they use every day. The only cost is $70-$100, depending on the number of medications we help with.
The Rx Advocates is not an insurance plan. We do not hand out coupons or discount cards to take to the pharmacy. We know how to take care of the paperwork to connect patients with the available patient assistance programs. We can link patients with over 100 United States-based pharmaceutical manufacturers' patient assistance programs.
How much does Rexulti cost?
As of June 2023, the average retail cost of Rexulti is $1,582.71.
Rexulti can be different prices for some patients for a few reasons. There can be a price difference in different parts of the country. There are price differences based on which pharmacy someone might be going through for their prescription. The price can be different based on what kind of insurance the patient is using if they have insurance.
Rexulti comes in tablet form. It is available in 0.25 mg, 0.5 mg, 1 mg, 2 mg, 3 mg, and 4 mg tablets.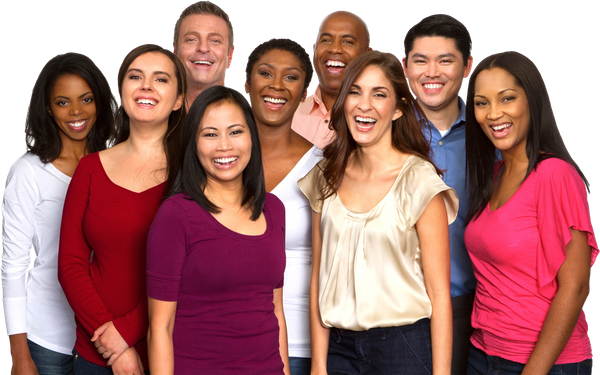 Am I eligible for Rexulti patient assistance programs?
Most patient assistance programs have some income requirements. With The Rx Advocates patients also need to meet income requirements:
An individual can qualify earning up to $40,000 annually
A couple can qualify earning up to $60,000 annually
A large family can qualify earning up to $100,000 annually
Some pharmaceutical company requirements are different. Contact us right away so we can check to see if you
qualify
.
Rexulti coupon, discounts, & patient assistance FAQ's
Rexulti (brexpiprazole) is a medication prescribed with other medications to treat Major Depressive Disorder (MDD), or on its own to treat schizophrenia. 
Schizophrenia is a mental disorder that involves intrusive thoughts. Patients with schizophrenia usually interpret reality differently than those without schizophrenia. They may have disordered thinking and behaviors that disrupt normal daily activities. They often have delusions (false beliefs) and hallucinations (seeing or hearing things that are not there).
Rexulti can help patients think more clearly and can decrease symptoms of schizophrenia, like hallucinations or delusions.
MDD is a mood disorder that causes a lack of interest in activities and a persistent depressed mood. MDD affects how people feel, think, and behave and can cause problems with normal day-to-day life.
MDD often requires long-term treatment that can include psychotherapy, medication, and other types of treatment.
Rexulti is prescribed to patients taking an antidepressant but who are still having symptoms of depression. If your doctor prescribes Rexulti for MDD, you will usually need to continue your current antidepressant. There are some people who should not take Rexulti. Rexulti is not approved for use by children under the age of 18. Rexulti should not be used by older adults with dementia-related psychosis because it can increase the risk of death. If Rexulti is taken during the last trimester of pregnancy it can cause muscle problems or withdrawal symptoms in newborns.
There are other FDA-approved medications to treat schizophrenia. They include:
Some of the above medications may also be used for adjunctive treatment in MDD.
The Rx Advocates do not issue coupons, but we do want to explain how prescription coupons can work. When a patient is prescribed Rexulti, the first thing they will likely do is a quick internet search for the price, and then for a coupon.
Some people will be concerned that they will not be able to continue getting their medication because of the price. This can be frustrating, patients trying to deal with major depressive disorder may face it more than once in their lifetime. Schizophrenia does not have a cure; patients will have to deal with it for the rest of their life. Rexulti could make a significant difference in the quality of life for some people.
A Rexulti coupon may help some patients save a bit of money, but there is still a large out-of-pocket cost. Often coupons can only be used one time, so the patient will have to pay full price for the next month of tablets.
Get Rexulti Discounts Every Month
Through The Rx Advocates
At The Rx Advocates, we understand the high costs of monthly prescription medications. This can be a difficult situation for a patient with no health insurance. Sometimes patients with insurance still have large copays.
Pharmaceutical companies offer patient assistance programs to help people with prescription costs they may not be able to afford. With The Rx Advocates, patients can save money every month on the prescription medications they need to live their best life. The price does not change month to month. It will always be only the service fee, no surprise or hidden charges.
The monthly service fee for one prescription is $70. Two prescriptions per month are only $80. Three medications are $90, four or more each month is only $100.
Would you like to know more about how The Rx Advocates can save you money every month on Rexulti with a patient assistance program? Please contact us today to see if you are eligible for assistance.