Xiidra Coupon & Assistance Programs
If you're searching for a Xiidra coupon, it's probably because the cost of Xiidra is making it difficult to afford your prescription. Many individuals rely on this medication to ease dry eye symptoms, but affording the full Xiidra cost each month can be a real challenge without the help of insurance coverage, a Xiidra coupon, a copay savings card, or a patient assistance program. At The Rx Advocates, we're dedicated to supporting as many individuals as possible in obtaining their essential medications at a more budget-friendly price.
You deserve to get the medication you need without sacrificing other important aspects of your life. The Rx Advocates are here to help you save money on the medications you require through our patient assistance programs, making the process smooth and stress-free.


30-Day Supply

$70.00/month

One Dose Pack

$714.10/month
How much does Xiidra Cost?
As of September 2023, the average retail cost of Xiidra is $1,043.00.
There are several different factors that can affect the price of Xiidra. The price can vary based on:
        The patient's location
        Which pharmacy the patient uses
        Whether the patient has insurance or not
One carton of Xiidra lasts for 30 days of use.  
Access Xiidra Patient Assistance Programs with the Rx Advocates
The Rx Advocates helps people get their medication through patient assistance programs, including Xiidra. We are a prescription advocacy program that is recognized at a national level. At this time, we work with over 100 United States-based pharmaceutical companies' patient assistance programs. We can help people afford over 800 FDA-approved medications, including the top 100 most prescribed medications in the U.S.
The Rx Advocates is not a prescription discount card plan, insurance plan, or coupon service. We know how to navigate pharmaceutical companies' assistance programs for people to get the medications they need at a price they can afford. These are prescription medications needed for people to stay healthy. We help them get the medications with less stress.
People who use The Rx Advocates to get their medications will not have to pay any hidden fees. The only cost is the service fee that depends on the number of medications they are using each month. The service fee is $70-$100 a month and no more.
Xiidra coupon limitations
If you're considering using a Xiidra coupon to save money on your prescription medication, it's important to understand its limitations. Xiidra coupons may come with restrictions on the number of uses, expiration dates, or the number of refills allowed. It's also possible that some pharmacies may not accept the coupon, and it may not always provide the best possible price for the medication. As such, it's important to carefully evaluate the benefits and drawbacks of using a Xiidra coupon and explore alternative cost-saving options, such as pharmacy discount programs or patient assistance programs, to determine the most effective approach for your needs.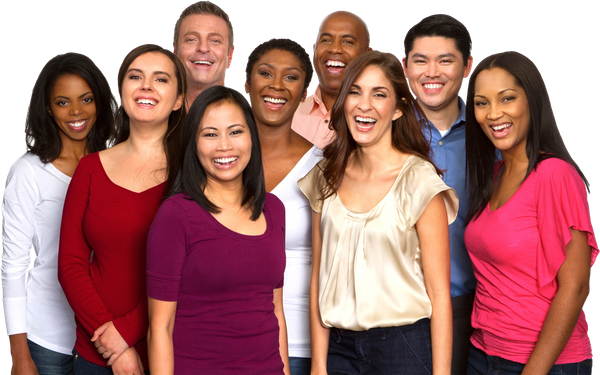 Eligibility for Xiidra patient assistance programs
To
qualify
for most patient assistance programs with The Rx Advocates, patients must meet the following requirements:
Individuals who earn up to $40,000 annually may qualify.
Couples who earn up to $60,000 annually may qualify.
Large families who earn up to $70,000 annually may qualify. 
Requirements vary between pharmaceutical companies. Contact us right away so we can check the possibilities for yourself or your family.
Xiidra coupon, discounts, & patient assistance FAQ's
Xiidra (lifitegrast ophthalmic solution) is an FDA-approved eye drop solution to treat dry eye disease (DED). Xiidra comes in single-use foil pouches. Do not open the foil pouch until it is time to use the eye drops. Once used, throw away any leftover solution, do not save it for later. Each single-use dropper does not contain preservatives, so they cannot be saved for later use.
Use one drop of Xiidra in each affected eye every 12 hours as directed by the prescriber. Contact lenses need to be removed before applying; wait 15 minutes before re-inserting in the contact lens. After the 15 minute wait period, they can put their contacts back in place.
Xiidra should be stored at room temperature, 68-77 degrees Fahrenheit. Keep Xiidra in its foil pouch to protect the solution from light until ready for use.
Possible side effects include eye irritation, discomfort, or blurred vision. It is also possible to have an unusual taste in the mouth as a rare side effect.
Xiidra has not been tested in children under 17 or in pregnant women. It is not known if Xiidra will pass into the breastmilk of nursing mothers. Anyone who may be allergic to any of the ingredients should not use Xiidra.
There are a couple FDA approved medications for dry eye disease. They are:
At The Rx Advocates, we do not offer Xiidra coupons, we help people access patient assistance programs. We do want to explain how a prescription drug coupon works. Once a patient has been prescribed Xiidra they will probably search the internet for a coupon. Prescriptions are expensive, looking for a coupon makes sense. This is especially true if a patient needs more than one medication every month to be healthy.
Some patients may think they will not be able to get the medication that they need to maintain the comfort of their eyes because a one-month supply of Xiidra is expensive. Even with a coupon many people probably will not be able to afford these prescription eye drops. Sometimes the coupons available are only good for one use, then patients have to pay full price again for the next month.
Get Xiidra Discounts Every Month
Through The Rx Advocates
Getting patients the monthly medications they need to stay healthy at a reasonable price is the goal of The Rx Advocates. We recognize how challenging the prices of prescription medications can be for many people. This is especially true if the patient does not have health insurance that covers medications. Many pharmaceutical companies offer patient assistance programs to help patients who qualify, but people may not know about these programs.
Patients without health insurance will benefit from patient assistance programs, but assistance is available for those who do have insurance through the same programs. Some insurances do not cover prescriptions, or the copay may be very high. Patient assistance programs can help those patients save money also. The Rx Advocates can help those with insurance and without insurance access the patient assistance programs without the stress of trying to figure it out alone.
Do you want more information about how The Rx Advocates can help you? Saving hundreds of dollars is possible. The cost for each medication will stay the same, there are no hidden fees. No more than the monthly service fee will be charged.
The service fee for one prescription per month is $70. For two prescriptions the cost is $80, three prescriptions are $90. It is only $100 per month if someone needs four or more prescriptions. Without help from The Rx Advocates four prescriptions each month could easily cost thousands of dollars.
At The Rx Advocates, we are here to help you save money and stay healthy. We can check each individual and family to see if they are eligible for patient assistance programs. Please contact us today to get started saving on monthly prescription medications.