Invokamet Coupons & Assistance Programs
There are some medications on the market today that are very expensive; especially for people who need to pay out-of-pocket for them. Getting a coupon or another type of discount can make them much more affordable. Invokamet is a medication that is often prescribed for people with type 2 diabetes. But unfortunately, its cost causes a lot of people to have to go without it.
At The Rx Advocates, we never want to see anyone go without prescription medications they need. Invokamet is something that many people with diabetes need to keep their blood sugar regulated. Going without it can be detrimental to their health. We can help by lowering the cost of people's monthly medications because of our work with patient assistance programs.

30-Day Supply

$70.00/month

One Dose Pack

$567.97/month
Who are The Rx Advocates?
At The Rx Advocates, we offer help to people who are struggling to cover the cost of their prescription medications. We are a patient advocacy program, and we are well-known all over the United States. By working with more than 100 pharmaceutical company patient assistance programs, we can provide more than 800 FDA-approved, brand-name medications to our patients at a lower price.
Our patients need to have the assurance that they can depend on a fixed, low cost for their medications each month. The cost to enroll in our program is a one-time charge of $35. After that, patients only pay our service fee every month, which ranges between $70-$100, depending on how many prescriptions they need. We do not have any hidden fees or charges, and our patients will only ever pay our service fee. Their medications will be delivered right to their door at no additional cost.
The Rx Advocates does not offer prescription drug discount cards or coupons for medications. We are also not a health insurance plan. Instead, we work with patient assistance programs and apply for them on our patients' behalf. We do the hard work of finding medication discounts so our patients can focus on getting and staying healthy.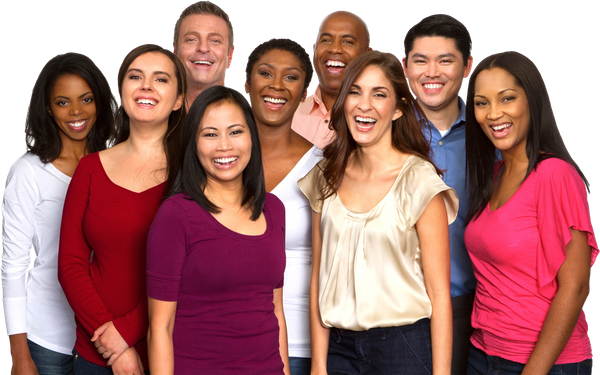 Do I Qualify for Invokamet Coupons
& Patient Assistance with The Rx Advocates?
It is very easy for people to find out if they are eligible for help from The Rx Advocates. All they need to do is contact us to get started. There are some income guidelines that must be met in order for people to get started with our services.
Individuals who make less than $40,000 in income per year may qualify.
Couples who make less than $60,000 in income per year may qualify.
Large families who make less than $100,000 in income per year may qualify.
As always, there can be exceptions, and different patient assistance programs have their own guidelines for income. We encourage everyone to contact us anyway for an individual review of their case to determine eligibility.
Invokamet Prescription Discounts:
Frequently Asked Questions
Get Invokamet Discounts Every Month
Through The Rx Advocates
At The Rx Advocates, we want to help as many people as we can. We know that finding discounts on medications is important because it can make them much more affordable. The best way to do that is through patient assistance programs. But the process of applying can be long and arduous, and a lot of people give up before they find the savings they need.
We can help by taking on the task of applying to patient assistance programs. Then, we pass those savings right along to our patients. They will never pay more than our monthly service fee for their medications, and there are never any hidden charges.
Would you like more information about how The Rx Advocates can help you cover the cost of your monthly prescriptions? Please contact us today so we can determine your eligibility for our program.