Are you having trouble affording your Invokamet prescription? We understand that medication costs can be a major concern for many people, especially those without insurance coverage or adequate prescription drug benefits. At The Rx Advocates, our mission is to help patients save money on their medications by connecting them with patient assistance programs offered by pharmaceutical manufacturers. Our team can help you access a Invokamet coupon or a savings card, as well as provide guidance on how to enroll in patient assistance programs. By taking advantage of these resources, you can significantly reduce your out-of-pocket costs for Invokamet and ensure that you have access to the medication you need to manage your condition.


30-Day Supply

$70.00/month

One Dose Pack

$625.46/month
Access the Invokamet patient assistance program with the Rx Advocates
At The Rx Advocates, we offer help to people who are struggling to cover the cost of their prescription medications. We are a patient advocacy program, and we are well-known all over the United States. By working with more than 100 pharmaceutical company patient assistance programs, we can provide more than 800 FDA-approved, brand-name medications to our patients at a lower price.
Our patients need to have the assurance that they can depend on a fixed, low cost for their medications each month. The cost to enroll in our program is a one-time charge of $35. After that, patients only pay our service fee every month, which ranges between $70-$100, depending on how many prescriptions they need. We do not have any hidden fees or charges, and our patients will only ever pay our service fee. Their medications will be delivered right to their door at no additional cost.
The Rx Advocates does not offer prescription drug discount cards or coupons for medications. We are also not a health insurance plan. Instead, we work with patient assistance programs and apply for them on our patients' behalf. We do the hard work of finding medication discounts so our patients can focus on getting and staying healthy.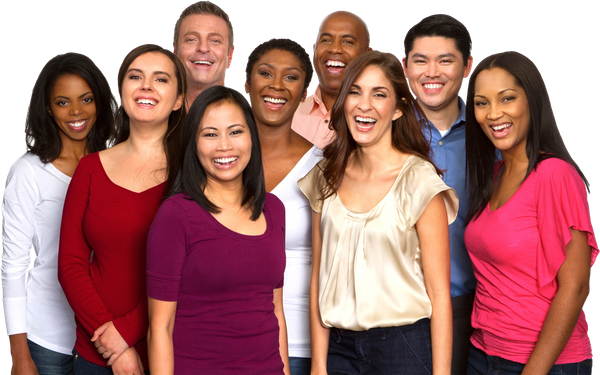 How much does Invokamet cost?
As of September 2023, the average retail cost of Invokamet is $727.00.
The price of Invokamet can vary based on the location of the pharmacy, the strength of the medication, and its formulation. But this medication is quite costly, and most people cannot afford it if they need to pay out of pocket.
How much will it cost with The Rx Advocates?
How much will it cost with The Rx Advocates?
If approved, by the Aczone Gel Patient Assistance Program, you'll be charged a fixed monthly service fee. This fee varies depending on the number of medications you qualify for. For example:
NOTE: In addition to our monthly service fee, we charge a one-time enrollment fee of $35. Our service is month-to-month, so if you're not happy with it, you may cancel at any time.
Eligibility for Invokamet patient assistance programs
It is very easy for people to find out if they are eligible for help from The Rx Advocates. All they need to do is contact us to get started. There are some income guidelines that must be met in order for people to get started with our services.
Individuals who make less than $40,000 in income per year may qualify.
Couples who make less than $60,000 in income per year may qualify.
Large families who make less than $100,000 in income per year may qualify.
As always, there can be exceptions, and different
patient assistance programs
have their own guidelines for income. We encourage everyone to contact us anyway for an individual review of their case to determine eligibility.
Invokamet coupon, discounts, & patient assistance FAQ's
Invokamet is a medication that has been proven to lower blood sugar in combination with diet and exercise in people with type 2 diabetes. Many patients have When, when combined with improved diet and regular exercise, this medication has proven to be more effective than metformin extended-release alone.
Controlling one's blood sugar can have many benefits, such as:
Preventing kidney damage.
Preventing blindness.
Preventing nerve problems.
Preventing the loss of limbs.
Preventing sexual dysfunction.
Invokamet is also available as Invokamet XR, an extended-release formulation taken just once per day.
Invokamet can cause some serious side effects, such as: 
Lower limb amputations (such as a toe or part of the foot).
Dehydration and worsening of kidney function as a result.
Vaginal yeast infections or yeast infections around the skin of the penis.
Patients should contact their doctors to report side effects that do not go away. 
Some of the most common side effects may include:
Nausea
Vomiting
An upset stomach
Bloating and gas
Diarrhea
Frequent urination
Dry mouth
Dizziness
There are several medications that can be prescribed to patients for whom Invokamet is not the right fit. They include: 
Some patients may need to try more than one diabetic medication before they find the one that will work best for them.
A lot of people think that prescription drug coupons and patient assistance programs are the same. But they are actually quite different. At The Rx Advocates, even though we do not offer coupons online for Invokamet, we still believe that our patients should know how they work.
It is very easy to go online and do a Google search for Invokamet coupons. People will get a lot of options, but coupons have their limitations. Many of the ones people find will be expired, or they may only be available for use one time. Even so, they typically do not offer savings of any substantial amount.
Get Invokamet Discounts Every Month
Through The Rx Advocates
At The Rx Advocates, we want to help as many people as we can. We know that finding discounts on medications is important because it can make them much more affordable. The best way to do that is through patient assistance programs. But the process of applying can be long and arduous, and a lot of people give up before they find the savings they need.
We can help by taking on the task of applying to patient assistance programs. Then, we pass those savings right along to our patients. They will never pay more than our monthly service fee for their medications, and there are never any hidden charges.
Would you like more information about how The Rx Advocates can help you cover the cost of your monthly prescriptions? Please contact us today so we can determine your eligibility for our program.