Combivent Respimat Coupon & Assistance Programs
Affording Combivent Respimat can be a significant financial burden, especially if you do not have insurance coverage. But you don't have to go without the treatment you need. The Rx Advocates can help you save significantly on the monthly cost of Combivent Respimat. We do this by connecting you with patient assistance programs offered by pharmaceutical companies, which can provide much greater savings than a typical Combivent Respimat coupon or savings card. Contact us today to learn more about how we can help you access the medication you need at a price you can afford.


30-Day Supply

$70.00/month

One Dose Pack

$463.29/month
Access the Combivent Respimat patient assistance program with the Rx Advocates
At The Rx Advocates, we are a nationally recognized prescription advocacy program. We help people connect with over 100 patient assistance programs. These programs cover over 800 FDA-approved medications that people need to be healthy.
The Rx Advocates is not an insurance policy or discount card program. We know how to move through pharmaceutical companies' patient assistance programs.Those companies put together patient assistance programs to provide people the medications they need at no cost. Patients can apply by themselves, but the process is long and can be confusing. Many people may give up before they can be approved.
The Rx Advocates work with patients and their doctors to put together the applications for the patient assistance programs. We make sure that all the needed information is collected. Then we submit the application and follow up with each pharmaceutical company to make sure the process is moving along. After the pharmaceutical company approves the application, we continue to take care of any paperwork. This includes any refills.
When patients work with The Rx Advocates to get their prescription medications, they will only pay a monthly service fee. The monthly service fee is only $70-$100 per month.
How much does Combivent Respimat cost?
As of June 2023, the average retail cost of Combivent Respimat is $545.82.
There are a few reasons why medications can cost more for some people than others. Some ways that prices can vary include:
Where in the country a person lives.
Which pharmacy is used to fill the prescription.
Whether or not the person has health insurance.
One inhaler has 120 doses. Combivent Respimat is used four times per day, so one inhaler is a one-month supply. There is not a generic form of Combivent Respimat.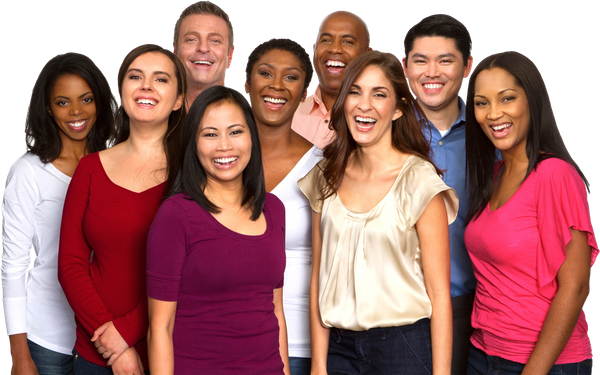 Am I eligible for Combivent Respimat patient assistance programs?
To qualify for most patient assistance programs with The Rx Advocates, people must meet the following guidelines:
An individual can qualify if they earn up to $40,000 annually.
A couple can qualify if they earn up to $60,000 annually.
A large family can qualify if they earn up to $100,000 annually.
Pharmaceutical companies can have different requirements for each program; contact us so we can check to see if you
qualify
.
Combivent Respimat coupon, discounts, & patient assistance FAQ's
Combivent Respimat (ipratropium/albuterol) is for patients with Chronic Obstructive Pulmonary Disease (COPD) who are already using one inhaler but still having symptoms. Ipratropium and albuterol are bronchodilators. This means they relax the muscles in the airway allowing more airflow into the lungs.
COPD is the name for a group of diseases that cause airflow blockages and breathing problems. COPD includes emphysema and chronic bronchitis. There are 16 million Americans who have COPD. There are many more people who have the symptoms of COPD but have not been diagnosed.
Emphysema is a disorder that affects the alveoli inside the lungs. The alveoli are tiny air sacs that absorb oxygen, moving it into the blood, and then expels carbon dioxide when a person exhales. Emphysema damages the alveoli making larger pockets instead of many small ones. This damage makes it harder for oxygen to enter the bloodstream because of the reduced surface area.
Chronic bronchitis is the swelling and irritation of the airways. The irritation of the airways causes mucus to build up, making it harder for the lungs to exchange oxygen and carbon dioxide.
Anyone who has had an allergic reaction to albuterol, ipratropium, or atropine should not use Combivent Respimat. This medication is not for anyone under the age of 18. Patients should make sure to tell their doctor about all other medications they are on because they can affect how Combivent Respimat works.
There are other FDA approved medications to treat COPD, they include:
The Rx Advocates do not distribute coupons for patients to take to their pharmacy. We would like to explain how a prescription coupon works. When a patient with COPD is prescribed Combivent Respimat, they will probably search for a coupon.
Some patients may be concerned that they cannot afford to get the medication they need without a discount. Even with a discount it is still a large amount to pay for an inhaler that is needed every day in addition to the first COPD medication.
Coupons are not always the best deal. Many times coupons have an expiration date or can only be used one time. This leaves the person suffering from COPD having to pay retail prices for two medications that they need to breathe better.
Get Combivent Respimat Discounts Every Month
Through The Rx Advocates
At The Rx Advocates, we help people get the prescription medications that they need at a reasonable price. COPD does not have a cure and patients will most likely be on medication for the rest of their life. Combivent Respimat can help patients breathe better, but it is in addition to another COPD inhaler. This means someone will have two expensive medications that they need every day.
People who do not have health insurance will benefit a lot from being in a patient assistance program. Sometimes people who do have insurance still cannot afford some prescriptions; they may have high copays. The Rx Advocates can also help people with insurance get approved for patient assistance programs if they meet the guidelines.
The Rx Advocates connect people with patient assistance programs to help save money. The only monthly cost is the service fee. Contact us today to get started.