Bydureon BCise Coupon & Assistance Programs
Are you struggling to afford your Bydureon BCise prescription? We understand that medications can be expensive, and without insurance coverage, a Bydureon BCise coupon, or a patient assistance program, the cost of this medication can be prohibitive. That's why The Rx Advocates are here to help. Our mission is to assist you in accessing patient assistance programs from pharmaceutical manufacturers, which can significantly reduce your monthly costs for Bydureon BCise. Our goal is to help you obtain the medication you need without financial hardship.

30-Day Supply

$70.00/month

One Dose Pack

$776.13/month
Access the Bydureon BCise patient assistance program with the Rx Advocates
The Rx Advocates help people get their monthly prescription medications at a discount through patient assistance programs. We are a prescription advocacy program that is recognized at the national level. We help people get more than 800 FDA-approved prescription medicines at an affordable price. We can help patients get the top 100 most prescribed medications in the United States.
When patients allow The Rx Advocates to help them with their monthly medications, they can have peace of mind. Patients will never have to pay more than the monthly service fee for each prescription they use every day. The only cost is $70-$100, depending on the number of medications they take every month.
The Rx Advocates is not an insurance plan. We do not hand out coupons or discount cards patients have to remember to take to the pharmacy. Instead, we know how to navigate the paperwork to connect people with the available patient assistance programs. We can connect patients with over 100 United States-based pharmaceutical manufacturers' patient assistance programs.
How much does Bydureon BCise cost?
As of September 2022, the average retail cost of Bydureon BCise is $904.22.
Price differences are common with prescription medications, just like other products people use every day. These price differences can vary based on where in the United States a person lives. Competing pharmacies may have different retail prices on the same medications. Having health insurance can make a huge difference in how much a patient has to pay for their medications.
A kit contains four pens of Bydureon BCise with 2 mg per pen. It is injected once a week.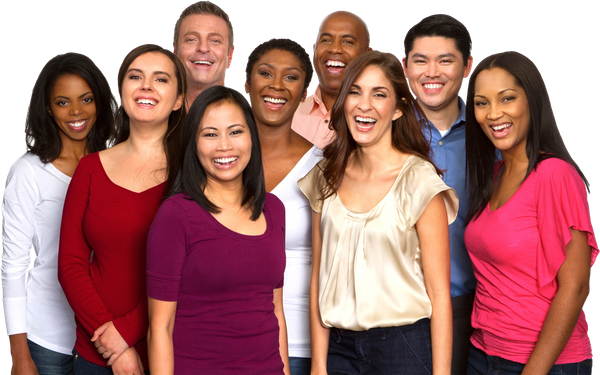 Am I eligible for Bydureon BCise patient assistance programs?
Most patient assistance programs have specific income guidelines. With The Rx Advocates patients also need to meet income requirements:
An individual can qualify earning up to $40,000 annually
A couple can qualify earning up to $60,000 annually
A large family can qualify earning up to $100,000 annually
Each program can have different guidelines from the pharmaceutical company. Contact us right away so we can find out if you can qualify for a patient assistance program.
Bydureon BCise coupon, discounts, & patient assistance FAQ's
Bydureon BCise (exenatide ER) is an extended-release injectable drug used to treat type 2 diabetes. This medication can be an option along with diet and exercise to lower their A1C number. The A1C test measures the average blood sugar levels over a three-month period. This test is used to diagnose prediabetes and diabetes.
Diabetes is a disease that occurs when the level of blood glucose (blood sugar) is too high. The body turns the food that is eaten into glucose to be used for energy. When the blood glucose level goes up, the pancreas releases insulin. Insulin allows the glucose to enter the body's cells to be used for energy.
Having too much glucose in the bloodstream for a long time can cause problems later. High blood glucose can lead to kidney damage, nerve damage, and blindness. There are two types of diabetes, type 1 and type 2. Type 1 diabetes can only be treated with insulin.
In type 2 diabetes the pancreas makes insulin, but cells of the body have reduced sensitivity and are unable to use the insulin that is available.. This leads to high blood glucose levels. Sometimes type 2 diabetes can be managed with diet and exercise. Some patients may need more help and use medications like Bydureon BCise.
There are some people who should not use Bydureon BCise. Anyone with a personal or family history of medullary thyroid cancer (MTC) should not use Bydureon BCise. Patients with multiple endocrine neoplasia 2 (MEN 2), a type of cancer that can affect the thyroid, parathyroid, and adrenal glands should not use Bydureon BCise. Patients with type 1 diabetes should not use this medication.
The Rx Advocates do not issue discount cards or coupons. However, we do want to explain how prescription drug coupons work. When a patient gets a prescription for Bydureon BCise to help control type 2 diabetes, they will probably be concerned about the price. It is an expensive medication that patients should not go without. Therefore, they may decide to search the internet for a coupon to help lower the cost.
Sometimes coupons can only be used one time. Patients have to remember to bring the coupon with them to pick up their medication.
Get Bydureon BCise Discounts Every Month
Through The Rx Advocates
Dealing with expensive prescription drugs can be stressful. Patients need these medications to get or stay healthy and worry about how they will pay for them. No one should have to go through more stress to take care of their medical needs. The Rx Advocates want to help people get the medications they need with less stress.
Pharmaceutical companies offer patient assistance programs to help people get their medications at a low cost or no cost. Many people may not know these programs are out there.
If patients do know about these programs, they can try to apply themselves. This process can be long and frustrating. They might have to pay for some of their medications out of pocket before they finally get approved. The Rx Advocates make the process much easier.
We do all the work to get patients into these programs for just a monthly fee. The monthly service fee is $70-$100 per month, with no hidden charges. Contact us today to see if you qualify.