Affording your Amitiza prescription can be a challenge, especially if you don't have insurance coverage or have a high deductible. The monthly cost of this medication can be significant and may make it difficult to afford. But there are options available to help you save money and make your medication more affordable.
One such option is to use an Amitiza coupon or savings card. These can provide some relief, but they may not be enough to make your medication truly affordable. Another option is to apply for patient assistance programs offered by pharmaceutical companies, which can provide much greater savings. The Rx Advocates can help you connect with these programs and navigate the application process.


30-Day Supply

$70.00/month

One Dose Pack

$390.73/month
Accessing Amitiza patient assistance programs with the Rx Advocates
The Rx Advocates is a prescription advocacy program recognized on a national level. The Rx Advocates help people get into patient assistance programs. We link patients with over 100 United States-based pharmaceutical manufacturers' patient assistance programs. These programs cover more than 800 FDA-approved prescription medicines including the 100 most prescribed medications in the United States.
When patients allow The Rx Advocates to help them with their monthly medications, they can count on a steady price. The only cost is a $70-$100 service fee depending on the number of medications they use every month. They will never have to pay more than the monthly service fee for the prescriptions they use every day.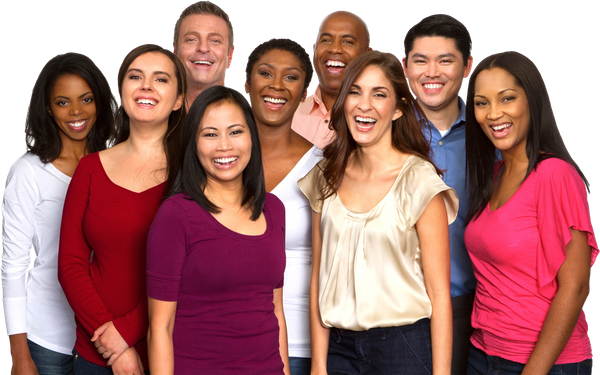 How much does Amitiza cost?
As of September 2023, the average retail cost of Amitiza is $448.00.
Prescription drug prices can vary, even for the same medication. There are a few reasons why this happens. Different pharmacies may have different prices for the same medication. Prices can be higher or lower in one part of the country. There can be a large price difference when one person has insurance and another person does not.
Amitiza comes in capsule form. It is available in 8 mcg or 24 mcg and is taken twice a day. If the patient has nausea when they take Amitiza, they should take it with a meal.
How much will it cost with The Rx Advocates?
How much will it cost with The Rx Advocates?
If approved, by the Amitiza Patient Assistance Program, you'll be charged a fixed monthly service fee. This fee varies depending on the number of medications you qualify for. For example:
NOTE: In addition to our monthly service fee, we charge a one-time enrollment fee of $35. Our service is month-to-month, so if you're not happy with it, you may cancel at any time.
Am I eligible for Amitiza patient assistance programs?
Patient assistance programs have income guidelines people must meet. With The Rx Advocates, patients also need to meet income requirements:
An individual can qualify earning up to $40,000 annually
A couple can qualify earning up to $60,000 annually
A large family can qualify earning up to $100,000 annually
Some pharmaceutical companies' requirements can be different. Contact us right away so we can check to see if you
qualify
for a patient assistance program.
Amitiza coupon, discounts, & patient assistance FAQ's
Amitiza (lubiprostone) is a prescription that can treat Chronic Idiopathic Constipation (CIC) or Irritable Bowel Syndrome with Constipation(IBS-C). It is not a traditional laxative, fiber, or stool softener. This medication increases fluid in the intestines to help stool pass more easily.
Amitiza should only be used for people with symptoms of constipation and should not be used for Irritable Bowel Syndrome with Diarrhea (IBS-D).
CIC and IBS-C are chronic conditions without clear causes. They may be caused by a combination of stress, infection, or environmental conditions.
Amitiza should not be used by people that have a blockage in their digestive tract. It should also not be used by people who have severe diarrhea. Pregnant women or nursing mothers should talk to their doctors before starting Amitiza because it can cause harm to the developing fetus.
At The Rx Advocates, we do not hand out coupons or discount cards to take to the pharmacy. We help people get into patient assistance programs. When someone has been prescribed Amitiza, they may do a quick internet search to check the price. When they see how much it costs, they will probably search for a coupon. This makes sense, but there is a better option.
Coupons may have an expiration date that limits how long they can be used. Often coupons can only be used once; then patients will have to pay full price for a refill.
Get Amitiza Discounts Every Month
Through The Rx Advocates
Helping patients get the medications they need at a price they can afford each month is the goal of The Rx Advocates. We know how hard it can be to afford the medicines people need to live their best lives. It can be even more difficult if a patient needs more than one medication each month.
Patient assistance programs can make a big difference for people with a small budget. These programs are offered by the pharmaceutical companies that produce the medication. These are public programs for anyone who meets the guidelines, but many people do not know they exist.
Patients who do know about the patient assistance programs can apply themselves. This process can be long and frustrating; some people may give up before they get approved. The Rx Advocates know how to help patients get into those programs with less stress.
Patient assistance programs can help people who do not have health insurance save a lot of money every month. This could be the difference between getting the medications they need or having to go without. These programs can also help people that do have insurance.
Some insurance policies may not have prescription drug coverage. Policies that do carry prescription medication coverage could have high copays. Letting The Rx Advocates help them get into the programs can make a big difference in their lives.
With The Rx Advocates, patients pay only the monthly service fee for the medications they need. The service fee depends on the number of medications patients use. One medication is $70 per month. Two are $80; three medications are $90 per month. The highest rate is $100 per month for four or more medications. There are no hidden charges or extra fees.
At The Rx Advocates, we are here to help you stay healthy and save money. No one should have to choose between having the medicine they need or paying regular monthly expenses. We can check your eligibility for patient assistance programs. Please contact us today to get started.