Pulmicort Flexhaler Coupon & Patient Assistance Programs
Does your Pulmicort Flexhaler prescription cost too much? You aren't alone. Millions of people like you struggle with prioritizing their respiratory health while managing their expenses. But here's some good news: pharmaceutical companies offer patient assistance programs that can help you save significantly on your monthly medication costs. Through these programs, you'll save far more than what a simple Pulmicort Flexhaler coupon or savings card can provide.
While applying for patient assistance programs can be complicated, the process becomes hassle-free with help from The Rx Advocates. Our compassionate team guides you through your application step-by-step, increasing your chances of approval. Don't let the high costs of Pulmicort Flexhaler stop you from getting the asthma treatment you deserve.


30-Day Supply

$70.00/month
Pulmicort Flexhaler Price

One Dose Pack

$325.31/month
Access the Pulmicort Flexhaler patient assistance program with The Rx Advocates
The Rx Advocates is a trusted prescription advocacy program dedicated to helping you access affordable prescription medications, including Pulmicort Flexhaler. We collaborate with over 100 pharmaceutical companies that offer patient assistance programs to help you obtain your Pulmicort Flexhaler and other medications at discounted rates much lower than retail costs.
The Rx Advocates is not a Pulmicort Flexhaler coupon, savings card, or insurance plan. Instead, we provide specialized support for individuals applying for patient assistance programs for over 800 FDA-approved medications.
If you receive Pulmicort Flexhaler patient assistance through The Rx Advocates, you'll only pay a fixed monthly fee of $70/month. This fee may vary based on the number of medications you require, though it will never change, even if the retail price of Pulmicort Flexhaler does. Here's how that works:
1 Medication (Pulmicort Flexhaler Only) – Fixed cost of $70 per month
2 Medications (Pulmicort Flexhaler + 1 other) – Fixed cost of $80 per month
3 Medications (Pulmicort Flexhaler + 2 others) – Fixed cost of $90 per month
4+ Medications – Fixed cost of $100 per month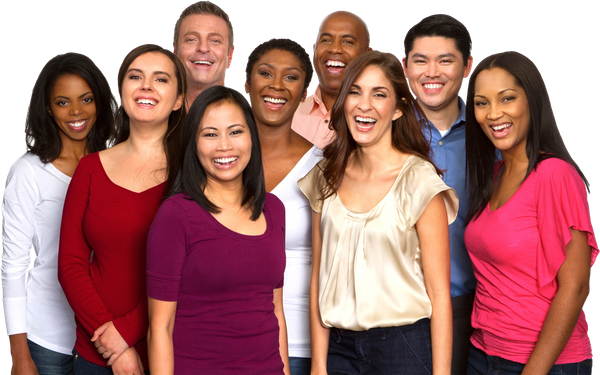 Pulmicort Flexhaler coupon restrictions
While a Pulmicort Flexhaler coupon seems like a quick way to save on your prescription, it's important to consider a few limitations:
Restrictions: Some Pulmicort Flexhaler coupons have conditions for how they can be redeemed. They might only be valid at certain pharmacies or have specific eligibility criteria. It's essential to read your coupon carefully to ensure it can meet your needs.
Copay accumulators: Insurance plans might employ copay accumulator programs, which means that using a Pulmicort Flexhaler coupon may not count towards your out-of-pocket maximum. As a result, you may still be responsible for the full cost of your medication, even if you use a coupon.
Expiration Dates: Pulmicort Flexhaler coupons typically have expiration dates that limit the time frame in which you can get a discount on your prescription. It's important to keep track of your coupon expiration dates to ensure you redeem them while they're still valid.
Limited Coverage: Pulmicort Flexhaler and similar medications may still incur a high out-of-pocket cost, even after applying a coupon, if they aren't fully covered by your insurance.
How much does Pulmicort Flexhaler cost?
As of June 2023, the average retail Pulmicort Flexhaler cost is $483.00.
The cost of your Pulmicort Flexhaler can vary depending on several factors. These include the prescribed dosage recommended by your healthcare provider, your location, the location of your pharmacy, and your health insurance coverage. These variables might cause the price of your Pulmicort Flexhaler to fluctuate.
Eligibility for Pulmicort Flexhaler patient assistance programs
While specific guidelines may vary depending on the pharmaceutical company, most programs share common requirements that applicants must fulfill:
Annual income does not exceed $40,000 for individual households.
Annual income does not exceed $60,000 for couples.
Annual income does not exceed $100,000 for large family households.
What is Pulmicort Flexhaler used for?
If you have asthma or other respiratory conditions, Pulmicort Flexhaler is a medication that might help. It contains a corticosteroid called budesonide, which can reduce inflammation and swelling in your airways. This helps prevent asthma symptoms like coughing, wheezing, and shortness of breath. Pulmicort Flexhaler is not a quick-acting rescue inhaler, but is instead used as a long-term way to manage your asthma symptoms.
Why is Pulmicort Flexhaler so expensive?
The high price of Pulmicort Flexhaler is a result of several factors. One major contributor is Pulmicort Flexhaler's expensive active ingredient, budesonide, which plays a crucial role in reducing inflammation in the airways. The inhaler itself may involve proprietary technology, which can add to manufacturing costs. Additionally, research and development costs, including clinical trials and safety testing, are also factored into retail prices. Manufacturer patent protections also eliminate the need for competitive pricing. Lastly, insurance coverage policies and healthcare policies can make your prescription more expensive.