Simbrinza Coupon & Patient Assistance Programs
Are you struggling to afford your Simbrinza prescription? Ongoing medication costs can add up quickly, leaving you to choose between your health and your finances. But what if you could have both?
Patient assistance programs are offered by pharmaceutical companies to help lower your monthly medication costs. These programs can help you save far more than a simple Simbrinza coupon or savings card. At The Rx Advocates, we specialize in helping you apply for the patient assistance you need. We believe that the high costs of Simbrinza should never stop you from being able to treat your glaucoma or ocular hypertension.


30-Day Supply

$70.00/month

One Dose Pack

$186.21/month
Accessing Simbrinza patient assistance programs with The Rx Advocates
The Rx Advocates is an experienced prescription advocacy program dedicated to helping you access affordable prescription medications, including Simbrinza, through patient assistant programs. We collaborate with over 100 pharmaceutical companies that offer patient assistance programs for over 800 FDA-approved medications.
Few people know that these programs exist, and the application process can be tedious and confusing. That's why The Rx Advocates works to guide you step-by-step through your application. We are not a Simbrinza coupon, savings card, or insurance plan. Instead, we simplify the patient assistance application process, making it easier for you to afford your monthly Simbrinza.
If you are approved for Simbrinza patient assistance through The Rx Advocates, you will only pay a fixed monthly fee of $70/month. This monthly fee varies based on the number of medications required, but it will never cost you more than $100/month. Here's a breakdown of our prices:
1 Medication (Simbrinza Only) – Fixed cost of $70 per month
2 Medications (Simbrinza + 1 other) – Fixed cost of $80 per month
3 Medications (Simbrinza + 2 others) – Fixed cost of $90 per month
4+ Medications – Fixed cost of $100 per month
At The Rx Advocates, we strive to provide reliable service that won't break the bank. That's why your monthly fee to us will always remain the same, regardless of any changes in the retail price of Simbrinza.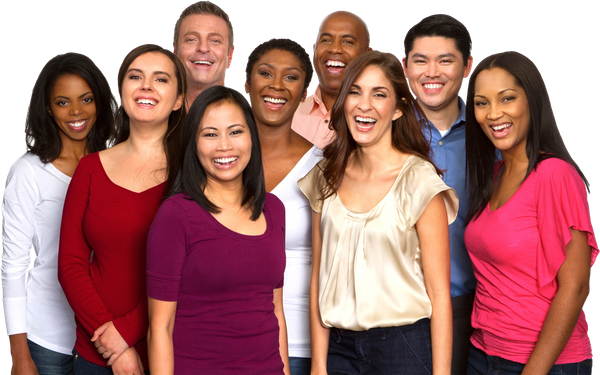 Limitations of a Simbrinza coupon
Patients planning to use a Simbrinza coupon should be wary of certain limitations:
Restrictions: Some Simbrinza coupons may come with terms on how they can be used. They might only be valid at specific pharmacies or have stringent eligibility criteria. It's crucial to thoroughly read the restrictions of your coupon to ensure that it meets your needs.
Copay accumulators: Certain insurance plans employ copay accumulator programs, which prevent a Simbrinza coupon from counting towards your out-of-pocket maximum. As a result, your coupon will not significantly reduce your overall medication expenses.
Expiration Dates: Many Simbrinza coupons have expiration dates that patients must keep track of. It's important to remember these dates and use the coupon before it expires.
Limited Coverage: Despite having a coupon, your Simbrinza prescriptions may still be expensive if not fully covered by insurance.
How much does Simbrinza cost?
As of June 2023, the average retail Simbrinza cost is $230.00.
The cost of your Simbrinza prescription depends on numerous factors, including the dosage prescribed to you by your healthcare provider, the area where you live, the pharmacy that you go to, and your health insurance coverage.
Eligibility for Simbrinza patient assistance programs
While each pharmaceutical company establishes its own unique guidelines for their programs, there are certain requirements that are commonly shared across many of these initiatives:
Annual income does not exceed $40,000 for individual households.
Annual income does not exceed $60,000 for couples.
Annual income does not exceed $100,000 for large family households.
What is Simbrinza used for?
Simbrinza is a prescription eye drop medication that treats elevated intraocular pressure (IOP) in patients with open-angle
glaucoma
or ocular hypertension. The medication contains two active ingredients: brinzolamide and brimonidine. Brinzolamide reduces fluid production in the eye, while brimonidine decreases fluid production and increases fluid drainage. Together, these actions effectively lower intraocular pressure. It is important to use Simbrinza as prescribed by your healthcare provider and to communicate any concerns or side effects to them.
Why is Simbrinza so expensive?
Simbrinza's high price is due to a variety of factors, including research and development costs, manufacturing expenses, regulatory requirements, patents and exclusivity, insurance coverage, and market dynamics.
There are several related medications that are commonly prescribed for the treatment of glaucoma or ocular hypertension. Some of these include: