Bevespi Aerosphere Coupon & Assistance Programs
Are you struggling with the high cost of your Bevespi Aerosphere prescription? For many individuals, affording Bevespi Aerosphere can be challenging without insurance coverage, a Bevespi Aerosphere coupon, a savings card, or a patient assistance program. The Rx Advocates is here to make a difference in your monthly medication expenses. Our goal is to help you save substantially on your Bevespi Aerosphere costs by guiding you through accessing patient assistance programs provided by pharmaceutical manufacturers. By utilizing these programs, you could achieve even more significant savings than with a standard Bevespi Aerosphere coupon, ensuring you receive the medication you require without causing financial strain.


30-Day Supply

$70.00/month

One Dose Pack

$440.35/month
Save more on Bevespi Aerosphere with The Rx Advocates
The Rx Advocates is a trusted prescription advocacy program that aims to assist individuals in accessing affordable prescription medications. Our dedicated team works in collaboration with over 100 pharmaceutical companies that offer patient assistance programs to help individuals manage the high costs associated with their medications.
By qualifying for the Bevespi Aerosphere Patient Assistance Program, you can significantly reduce the cost of your prescription compared to the retail price. The Rx Advocates have access to a comprehensive range of over 800 FDA-approved medications, including Bevespi Aerosphere, ensuring that we can assist individuals with various medication needs.
With The Rx Advocates, you will pay a fixed monthly service fee of $70/month for your Bevespi prescription.  The monthly fee can vary depending on the number of medications you're approved for, but the most you'll ever pay is $100/month for 4 or more medications. 
1 Medication (Bevespi Aerosphere Only) – Fixed cost of $70 per month.
2 Medications (Bevespi Aerosphere + 1 other) – Fixed cost of $80 per month.
3 Medications (Bevespi Aerosphere + 2 others) – Fixed cost of $90 per month.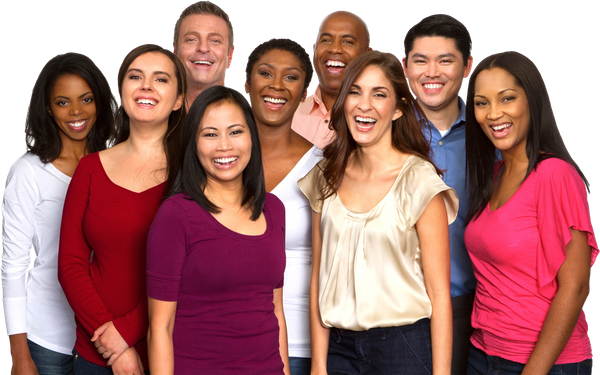 Qualifying for Bevespi Aerosphere Patient Assistance with The Rx Advocates
In order to receive assistance through The Rx Advocates, our patients must meet certain eligibility criteria. It includes:
Income that does not exceed $40,000 per year (for individuals).
Income that does not exceed $60,000 per year (for couples).
Income that does not exceed $100,000 per year (for large families).
The income guidelines can vary from one patient assistance program to another. If there is a question about eligibility, we invite people to contact us so we can manually review their situations.
How much does Bevespi Aerosphere Cost?
As of June 2023, the average retail cost of Bevespi Aerosphere is $584.00.
The price of prescription medication can vary based on several different factors. The location of the pharmacy can determine the cost, as can the use of health insurance.
This price is very expensive for an inhaler, and even with health insurance, the price may only be minimally discounted. For many people, the cost makes this medication unaffordable.
Bevespi Aerosphere is available in a dosage of 4.8 mcg-9 mcg per inhalation.
Bevespi Aerosphere coupon, discounts, & patient assistance FAQ's
Bevespi Aerosphere is a medication that many patients need after being diagnosed with chronic obstructive pulmonary disease (COPD). It has been shown to effectively control and prevent symptoms like shortness of breath and wheezing.
It contains two different medications – glycopyrrolate and formoterol. Together, they relax the muscles around the airways to open them up, allowing people to breathe more easily. 
This medication is intended for long-term use, and most people need to use it twice a day.
Bevespi Aerosphere is not a rescue inhaler like Albuterol. It is intended to be taken at the same time every day.
Doctors try to choose the prescription medications that will work best for their patients. There are several medications that they might choose instead of Bevespi Aerosphere. They include:
As we mentioned previously, The Rx Advocates does not offer prescription drug coupons to our patients. But we still believe it is important for them to understand them and know how they work.
When a patient is prescribed medication like Bevespi Aerosphere, it is common to check online for deals, discounts, and coupons. There are several available, but they are not without stipulations. Many of them are expired, and those that are not typically only offer minimal savings. Coupons usually only offer discounts for a short period of time, or they may only be able to be used one time. After that, the patient needs to pay for the medication on their own. Other coupons may offer long-term discounts, but the medication is still not affordable.
Get Bevespi Aerosphere Discounts Every Month
Through The Rx Advocates
At The Rx Advocates, we want to help as many people save money on their monthly medications as we can. For many people, Bevespi Aerosphere is a medication that they need to take every day. If they cannot afford it, they could face significant health problems as a result.
Our patients never have to worry about how they are going to pay for their prescription medications. They simply cover the cost of our monthly fee ($70-$100, depending on the number of prescriptions needed), and we handle the rest. Their medications come right to them at no additional charge.
Would you like to know more about The Rx Advocates and how we can help you save money on your monthly medications? We are here to help and will gladly check to see if you are eligible. Please contact us today.