Daliresp Coupon & Patient Assistance Programs
Are you struggling to afford your Daliresp prescription?
We're here to help. At The Rx Advocates, we understand the financial strain that comes with managing the cost of ongoing prescription medications like Daliresp. Without adequate insurance coverage or assistance, affording Daliresp can be a daunting task. That's why we want to introduce you to patient assistance programs offered by pharmaceutical companies. 
These programs can provide significant savings on your monthly medication expenses, surpassing the benefits of a simple Daliresp coupon or savings card. We know that navigating the application process for these programs can be overwhelming and time-consuming. That's where The Rx Advocates come in. Our dedicated team will simplify the process and improve your chances of approval.


30-Day Supply

$70.00/month

One Dose Pack

$452.43/month
The Rx Advocates: Helping You Save on Daliresp
Access the Daliresp patient assistance program with The Rx Advocates and start saving on the cost of this prescription medication. Daliresp is used to reduce the risk of exacerbations in patients with severe chronic obstructive pulmonary disease (COPD). We specialize in helping individuals access over 800 FDA-approved medications through patient assistance programs.
Patient assistance programs, offered by pharmaceutical companies, aim to help individuals facing high medication costs. These programs provide Daliresp and other medications at significantly lower prices than the retail cost. The Rx Advocates collaborates with over 100 pharmaceutical manufacturers, ensuring access to these valuable patient assistance programs.
When it comes to navigating the application process, The Rx Advocates is here to assist you. Our team of experts will guide you through each step, making it easier for you to apply for patient assistance programs. We understand the complexities involved and will provide the support you need to streamline the process.
To make our services affordable, The Rx Advocates charges a fixed monthly service fee ranging from $70 to $100, depending on the number of medications you require. Here is a breakdown of our pricing structure for Daliresp:
1 Medication (Daliresp Only) – Fixed cost of $70 per month
2 Medications (Daliresp + 1 other) – Fixed cost of $80 per month
3 Medications (Daliresp + 2 others) – Fixed cost of $90 per month
4+ Medications – Fixed cost of $100 per month
It's important to note that The Rx Advocates is not a coupon, savings card, or insurance plan. We work in collaboration with patient assistance programs to help you access affordable medications like Daliresp. Our focus is on providing guidance and support throughout the application process, ensuring that you receive the medications you need at a price you can afford.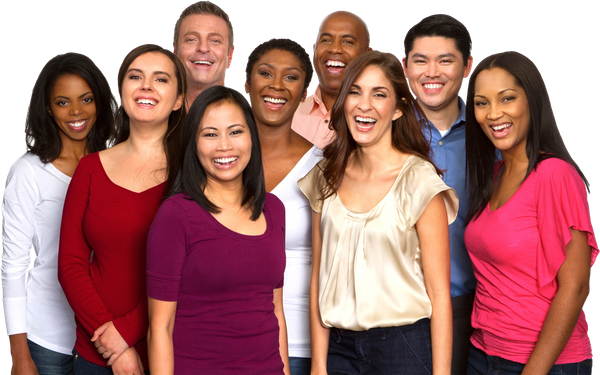 Are there any disadvantages to using a Daliresp coupon?
When considering the use of a Daliresp coupon to save on your prescription costs, it's important to take note of certain limitations:
Restrictions: Daliresp coupons may come with restrictions on their usage. Some coupons may only be valid at specific pharmacies or have limitations on the duration during which they can be used.</li style="padding-bottom: 12px;">
Insurance Considerations: It's important to check if using a Daliresp coupon will contribute towards your insurance plan's out-of-pocket maximum. Some insurance plans implement copay accumulator programs, where the coupon may not count towards reaching your maximum coverage. This means that you may still be responsible for paying the full cost of the medication, even with the coupon.
Coupon Expiration: Daliresp coupons typically have expiration dates. Once the coupon expires, it becomes ineffective, and you won't be able to benefit from the associated savings.
Coverage Limitations: Despite using a coupon, Daliresp can still be expensive and may not be fully covered by your insurance. This could result in a significant out-of-pocket expense for you.
While coupons can provide temporary relief, patient assistance programs offer long-term solutions for medication affordability. The Rx Advocates can help you navigate and apply for these programs, ensuring you have access to affordable Daliresp and other necessary medications. These programs provide sustainable savings, allowing you to manage your prescription costs more effectively.
How much does Daliresp cost?
As of June 2023, the average retail Daliresp cost is $529.00.
The price of Daliresp can vary based on several key factors. These factors include the specific dosage prescribed by your healthcare provider, your location as a patient, the location of the pharmacy you visit, and whether or not you have health insurance coverage. It's important to take these variables into consideration as they can influence the cost of your Daliresp medication. Understanding these factors empowers you to make informed decisions about managing your healthcare expenses. At The Rx Advocates, we specialize in assisting patients like you in accessing affordable medications.
Am I eligible for Daliresp Patient Assistance?
While specific program guidelines may vary among pharmaceutical companies, there are common requirements that many of them adhere to. These requirements typically include the following:
Annual income does not exceed $40,000 for individual households.
Annual income does not exceed $60,000 for couples.
Annual income does not exceed $100,000 for large family households.