Myrbetriq Coupon & Assistance Programs
Is the high cost of Myrbetriq putting a strain on your finances? Know that you're not alone in this struggle. Many individuals like you depend on this medication to manage overactive bladder symptoms, but without the support of insurance coverage, a Myrbetriq coupon, a savings card, or a patient assistance program, it can be tough to afford the full Myrbetriq cost each month. The Rx Advocates are here to help as many people as possible get their essential medications at a more manageable price.
You should never have to choose between obtaining your medication or paying for other important expenses. With The Rx Advocates, you can easily save money on the medications you need through our patient assistance programs.

30-Day Supply

$70.00/month

One Dose Pack

$451.21/month
Access Myrbetriq patient assistance programs with the Rx Advocates
At The Rx Advocates, we provide help to people who are having trouble covering the monthly costs of their prescription medication. We work with more than 100 patient assistance programs to obtain substantial savings for our patients. Because of our work with these programs, we can help people get more than 800 brand-name, FDA-approved medications.
Our patients will never see any hidden fees or charges when they work with us. Our fee ranges from $70-$100 per month, depending upon the number of medications they receive. They will never be asked to pay more than that, and their medications will be delivered to their door, free of charge.
The Rx Advocates is not a prescription drug discount card or health insurance plan. We also do not offer coupons for medications. Instead, we work with patient assistance programs to get discounts that will allow them to get their prescriptions at a price they can afford. Our goal has always been to foster peace of mind knowing that patients are getting the medications they need to stay healthy.
Myrbetriq coupon limitations
If you are searching for a Myrbetriq coupon to help reduce the cost of your medication, it's important to understand the limitations of using a coupon. While coupons can provide some immediate cost savings, there are some limitations to their use. Here are a few key points to keep in mind:
Coupons are often only available for a limited time and may have restrictions such as a limit on the number of refills.
Coupons may not always provide the best possible price for the medication. In some cases, patients may be able to find a better deal through a pharmacy discount program or by using a patient assistance program.
Coupons may not be accepted at all pharmacies, which can be a problem for patients who live in rural areas or who do not have access to many pharmacies.
It's important to carefully consider your options and to weigh the benefits and limitations of using a Myrbetriq coupon before making a decision.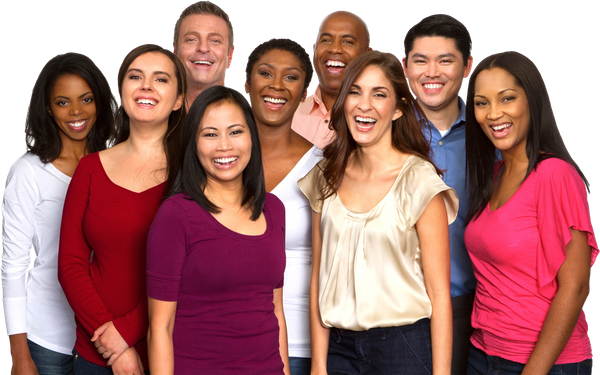 Qualifying for Myrbetriq patient assistance
The Rx Advocates has certain criteria that must be met to qualify for assistance through our program. The income guidelines are:
$40,000 a year or less for individuals.
$60,000 a year or less for couples.
$100,000 a year or less for large families.
Once a patient contacts us about The Rx Advocates' program, we determine their eligibility right away.
How much does Myrbetriq cost?
As of September 2022, the average retail cost of Myrbetriq is $517.75.
The cost of Myrbetriq can vary based on a few different factors, such as the location of the pharmacy and the dosage. Patients who have health insurance may get a lower price, but it still can end up being much too expensive for them. This is why so many people end up going without the medications they need.
Myrbetriq coupon, discounts, & patient assistance FAQ's
Myrbetriq is a medication prescribed to patients who are diagnosed with overactive bladder (OAB). People with this condition that have trouble storing urine in the bladder, and may experience the following symptoms:
Strong, sudden urges to urinate.
Frequent urination.
Incontinence.
Myrbetriq works by relaxing the detrusor muscle in the bladder, increasing the storage capacity of the bladder. The medication can relieve the above symptoms.
Some of the more common side effects of Myrbetriq include:
Dizziness
A faster heart rate than normal
Headache
Hypertension
Nasopharyngitis
Urinary tract infection
These side effects often subside the longer the medication is taken.
Your healthcare provider may ask you to monitor your blood pressure while taking Mybetriq.
A prescription coupon is much different than working with a patient assistance program. At The Rx Advocates, we do not offer coupons for our patients because the savings is not substantial enough. But we still want people to know how they work.
When receiving a prescription for Myrbetriq, many people will immediately do a Google search to find out how they can save money on it. They often see information about prescription drug coupons, which sounds exactly like what they are looking for. But coupons can be deceiving, and they often have issues, such as: 
They are expired.
They are only for one use.
The savings does not bring the price down low enough. 
Myrbetriq coupons can save people some money in the short term. But patients may still need to pay hundreds of dollars out of pocket in order to get their medication every month.
Coupons can offer limited savings, but they are not a long-term solution for people who need to take a medication for a longer period. It is best to work with The Rx Advocates, who will work with patient assistance programs to get the best discounts.
Get Myrbetriq Discounts Every Month
Through The Rx Advocates
At The Rx Advocates, our goal is to assist people so they can afford their monthly medications. We offer a set fee for our services, and our patients will never pay anything additional in regards to hidden fees or upcharges. Prescription drugs can be very expensive for people who have health insurance, and even more so for people without insurance. So often, these patients end up going without the medicine they need every month. We want to do everything we can to stop that from happening.
There is no need to worry about paying for Myrbetriq because with The Rx Advocates, that medication – as well as others – can be covered through our program.
Do you have questions about The Rx Advocates and our program? Depending on the number of medications you need every month, your cost could be between $70-$100. Your medications will then be sent to you for free.
Please contact us today if you would like to learn more or check your eligibility. We can get you enrolled in our program right away.