Having trouble managing the cost of your Auvi-Q prescription? We understand that for many people, the cost of Auvi-Q can be a serious concern without the backing of insurance coverage, an Auvi-Q coupon, savings card, or patient assistance program. At The Rx Advocates, we're here to help you navigate this financial challenge. Our aim is to significantly lower your monthly Auvi-Q expenses by assisting you in accessing patient assistance programs provided by pharmaceutical companies. These programs often yield much greater savings compared to a standard Auvi-Q coupon, allowing you to receive the life-saving medication you depend on without putting undue strain on your finances.


30-Day Supply

$70.00/month

One Dose Pack

$674.92/month
Access the Auvi-Q patient assistance program with the Rx Advocates
The Rx Advocates offers help to people who are struggling to afford their monthly medications. We do this by working with more than 100 United States pharmaceutical manufacturer patient assistance programs. We apply for the appropriate programs on behalf of our patients and get them the savings they need. The application process can be long and arduous, but we take the guesswork out of it, giving our patients peace of mind. Our work allows our patients to gain access to more than 800 FDA-approved medications at a fraction of the cost.
When patients choose to work with us, they will never incur any hidden charges or fees. The enrollment fee is only $35 (one time), and then the monthly fee is between $70-$100, depending on how many prescriptions the patient needs. Their medications will be delivered to them free of charge, and they will only pay for our services. This keeps the cost affordable.
At The Rx Advocates, we do not provide health insurance, prescription discount cards or prescription drug coupons. Instead, we work with patient assistance programs to get real, lasting, ongoing savings for our patients.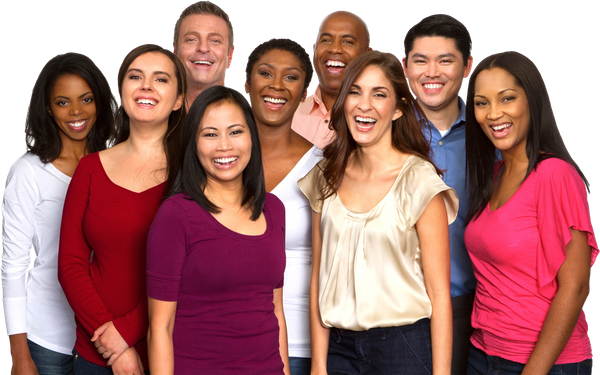 How much does Auvi-Q cost?
As of September 2023, the average retail cost of Auvi-Q is $723.00.
In recent years, the cost of epinephrine-based medications has risen dramatically in the United States. They have gotten so expensive that many patients struggle to afford them without financial assistance.
Each kit can be used for one year, and after that, they expire and will need to be replaced. While it is good that the kits last 12 months, the cost is still quite significant. Most people cannot afford to pay that much for their medication, even on a yearly basis.
How much will it cost with The Rx Advocates?
How much will it cost with The Rx Advocates?
If approved, by the Auvi-Q Patient Assistance Program, you'll be charged a fixed monthly service fee. This fee varies depending on the number of medications you qualify for. For example:
NOTE: In addition to our monthly service fee, we charge a one-time enrollment fee of $35. Our service is month-to-month, so if you're not happy with it, you may cancel at any time.
Am I eligible for Auvi-Q patient assistance programs?
There are various eligibility requirements that must be met in order for patients to
qualify
for our services. We work with people who:
Make less than $40,000 a year (individuals)
Make less than $60,000 a year (couples)
Make less than $100,000 a year (large families)
There are exceptions, and each patient assistance program may have guidelines that vary. We encourage people to get in touch with us for a manual review of their situations.
Auvi-Q coupon, discounts, & patient assistance FAQ's
Auvi-Q is an epinephrine injection intended for people who are at risk for life-threatening allergic reactions or who have a history of them.
Epinephrine is a medication that narrows the blood vessels and opens the airways in the lungs. When people use this medication, it can relieve low blood pressure, itching, hives and wheezing when they have an allergic reaction.
This medication is designed to treat anaphylaxis, a severe type of allergic reaction that can be life-threatening. Many of the patients who use it are allergic to certain foods, insect bites or stings, medications, or other allergens.
Auvi-Q is not intended to replace getting immediate medical attention for an allergic reaction. Patients are instructed to go to their nearest emergency room, even if they feel better after using this medication.
Auvi-Q may not be the right medication for everyone. There are many others on the market that also treat allergic reactions and can prevent people from experiencing anaphylaxis. They include:
Doctors will opt for the medication that is right for every patient based on their personal health needs.
Prescription drug coupons have become very popular, and many people use them to save money on their monthly prescriptions. But the savings they offer – especially for a drug that is as expensive as Auvi-Q – are often not enough for most people.
Typically, prescription drug coupons only focus on short-term savings, and they do not save much money in the long run.
Get Auvi-Q Discounts Every Month
Through The Rx Advocates
At The Rx Advocates, we want to help as many people as we can to be able to afford their medications. We know that some people have significant allergies and for them, having Auvi-Q on hand at all times is of the utmost importance. Without it, they may not make it to the hospital in time to get the treatment they need. We want to do our part to stop that from happening.
Our patients never pay more than $70-$100 per month for their medications. We work with people who do and do not have health insurance, so the savings we offer are available to as many people as possible.
Would you like to learn more about how The Rx Advocates can help you save money on your medications every month? We are here to assist you. Please contact us today.