Ozempic Coupon & Patient Assistance Programs
Is your Ozempic costing you too much? If so, you're not alone. Thousands of people depend on the medication to help control their diabetes, but without a discount provided by either insurance coverage, an Ozempic coupon, a savings card, or a patient assistance program, few can afford to pay the full Ozempic cost every month. The Rx Advocates want to help as many people as possible get the medications they need at a reasonable price.
Deciding which medication to get or paying other expenses should never be a decision someone has to make. People can easily save money on the medications they need with The Rx Advocates through patient assistance programs.

30-Day Supply

$70.00/month

One Dose Pack

$884.04/month
How do we help to reduce the cost of Ozempic?
The Rx Advocates is a prescription advocacy program. We work directly with more than 100 pharmaceutical manufacturers. Many pharmaceutical companies have patient assistance programs to help people with the high cost of medications. If someone qualifies, they can receive their medications at a significantly lower cost than the retail price. The Rx Advocates have access to over 800 FDA-approved medications. This includes the 100 most prescribed medications in the United States.
The Rx Advocates is not a coupon, insurance plan, or discount card. When patients work with this program, they receive experience and knowledge of navigating patient assistance programs without stress and confusion. We help people afford the monthly medications they need.
Patients who get their medications with The Rx Advocates pay a fixed service fee of $70-$100 per month. The price depends on the number of different medications that are being received. The price from The Rx Advocates does not change even if the retail price of the medication changes.
For example:
1 Medication (e.g. Ozempic Only) – Fixed cost $70 per month
2 Medications (Ozempic + 1 other) – Fixed cost $80 per month
3 Medications (Ozempic + 2 others) – Fixed cost of $90 per month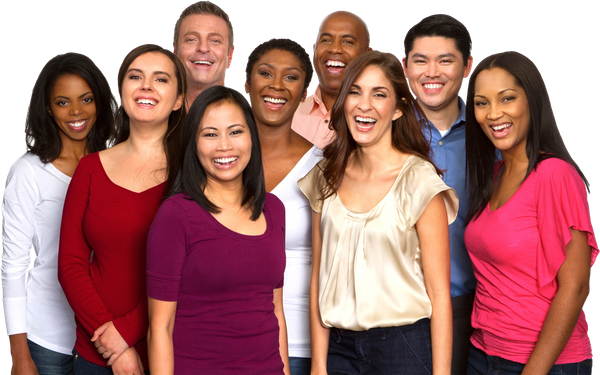 Qualifying for Ozempic patient assistance with The Rx Advocates
Every month The Rx Advocates help thousands of Americans be able to afford the medications they need to stay healthy. Patients will pay only $60 to $90 each month. This is based on how many prescriptions we are helping them obtain. Each pharmaceutical company has different guidelines for the programs they offer, most of the programs follow these requirements:
Individuals may participate if they earn up to $40,000 annually.
Couples may participate if they earn up to $60,000 annually.
Large families may participate if they earn up to $100,000 annually.
Contact The Rx Advocates to discuss your specific situation.
How much does Ozempic Cost?
As of September 2022, the average retail cost of Ozempic is $1,029.22.
The cost of a month's supply of Ozempic can vary based on a few factors such as:
The patient's location
Their pharmacy's location
If they have insurance and if their insurance covers Ozempic
The dosage amount
Ozempic is administered in doses of 0.25 – 1 mg once weekly. The lower strength pen can administer 0.25 mg or 0.5 mg per dose. The higher strength dose can administer 1 mg per dose.
It's always best to check with your insurance provider or contact the manufacturer for more information on Ozempic cost and financial assistance options. Alternatively, The Rx Advocates can do the heavy lifting by helping you to apply and get approved for the Ozempic patient assistance program. If you're approved, you'll pay a fixed fee of $70/month for your Ozempic.
Are there any disadvantages to using an Ozempic Coupon?
There are a few potential disadvantages to using Ozempic coupons:
Restrictions: Coupons may have restrictions on who can use them or where they can be used. For example, the coupon may only be valid at certain pharmacies or for a limited time.

Copay accumulators: Some insurance plans use a copay accumulator program, which means that the Ozempic coupon may not count toward the patient's out-of-pocket maximum. This means that the patient will still have to pay the full cost of the medication and the coupon will not lower the overall cost.

Expiration Dates: Coupons usually have an expiration date so they will become useless after that.

Limited Coverage: Even with a coupon, the medication may still be expensive and may not be covered by insurance, so patients may still have to pay a significant portion of the cost out of pocket
What is Ozempic and what does it treat?
Ozempic is a once-weekly injectable medication that lowers blood sugar in adults with type 2 diabetes and can also reduce the risk of heart attacks, stroke, or death in those with type 2 diabetes and heart disease. It should be used with diet and exercise. However, Ozempic is not for treating type 1 diabetes, and people with a personal or family history of thyroid cancer should inform their doctor before starting this medication. Ozempic should not be used by pregnant or breastfeeding women, those experiencing diabetic ketoacidosis, or anyone under 18. The most common side effects are nausea, vomiting, and diarrhea; pancreatitis is a rare but severe side effect. The risk for low blood sugar may increase when taking Ozempic with other diabetic medications, so close monitoring is necessary.
Ozempic Coupon & Patient Assistance Program FAQ's
Receive Monthly Ozempic
Discounts With The Rx Advocates
The priority at The Rx Advocates is to help people receive the medications they need at a reasonable cost. No one should have to choose between buying needed medications or paying bills. Assistance programs set up by pharmaceutical manufacturers can be stressful to understand and work through. The Rx Advocates can relieve the confusion for you and get the job done quickly. You do not even need to make a trip to the pharmacy, your medications can be delivered to your front door every month. We even take care of refills at no extra cost to you.
Would you like to find out if The Rx Advocates can save you hundreds, possibly thousands of dollars on brand name medications every month? We are available to find out if you qualify for patient assistance programs. Contact us to get started right away.