Tirosint Coupon & Assistance Programs
Is the high cost of Tirosint making it difficult for you to afford your prescription? It's crucial to remember that you're not alone in this challenge. Many individuals like you rely on this medication to manage hypothyroidism, but without the help of insurance coverage, a Tirosint coupon, a copay savings card, or a patient assistance program, affording the full Tirosint cost each month can be quite daunting. The Rx Advocates are dedicated to assisting as many people as possible in obtaining their essential medications at a more reasonable price.
You should never have to make the tough decision between getting your medication or covering other vital expenses. With The Rx Advocates, you can easily save money on the medications you need through our patient assistance programs.


30-Day Supply

$70.00/month

One Dose Pack

$123.89/month
Accessing patient assistance programs with the Rx Advocates
The Rx Advocates help people get their medication through patient assistance programs. We are a prescription advocacy program that is recognized at a national level. At this time, we work with over 100 United States-based pharmaceutical companies' patient assistance programs. We can help people afford over 800 FDA-approved medications. This includes the top 100 prescribed medications in the U.S.
The Rx Advocates is not a prescription discount card, coupon, or insurance plan. We know how to navigate pharmaceutical companies' assistance programs for people to get the medications they need at an affordable price. These are required medications for people to stay healthy. We help them get the medications with less stress.
When people let The Rx Advocates help obtain their medications, they will never see any hidden fees. The only cost is the service fee of $70-$100, depending on the number of medications they need. This is a set rate, and patients will not be asked to pay any additional charges. Our goal is to keep medications affordable.
How much does Tirosint cost?
As of September 2023, the average retail cost of Tirosint is $166.00.
There are several different factors that can affect the price of Tirosint. The price can vary based on:
The patient's location
Which pharmacy is used
Whether the patient has insurance or not
Tirosint is available in an oral gel capsule form. The dosage ranges from 25 micrograms per capsule to 200 micrograms per capsule.
However, if you qualify for a Tirosint patient assistance program, you'll only pay $70/month for your Tirosint prescription. 
The limitations of a Tirosint coupon
Tirosint coupons can provide cost savings on prescription medication, but they come with several limitations to consider. These restrictions can vary depending on the coupon and the pharmacy, but some common limitations include expiration dates, restrictions on the number of uses, and limits on the number of refills allowed. Additionally, Tirosint coupons may not be accepted at all pharmacies, and they may not always offer the best price for the medication. Patients should weigh the pros and cons of using a Tirosint coupon and consider alternative cost-saving options, such as pharmacy discount programs or patient assistance programs, to determine the most effective approach for their individual needs.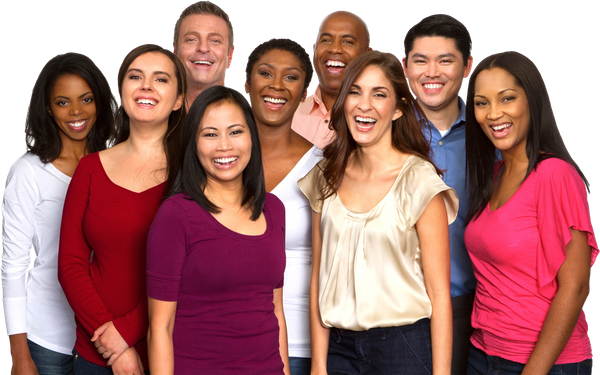 Eligibility for Tirosint patient assistance
To
qualify
for most patient assistance programs with The Rx Advocates, patients must meet the following requirements:
Individuals may qualify if they earn up to $40,000 annually
Couples may qualify if they earn up to $60,000 annually
Large families may qualify if they earn up to $100,000 annually
Requirements vary between pharmaceutical companies. Contact us right away so we can check the possibilities for your situation.
Tirosint coupon, discounts, & patient assistance FAQ's
Tirosint (levothyroxine) is a medication prescribed to adults and pediatric patients over the age of six to treat hypothyroidism. Hypothyroidism can also be called underactive thyroid. The thyroid is a butterfly-shaped gland located in the neck, just below the larynx (voice box), that produces different hormones required by the body.
Thyroid hormones control how calories are burned, leading to weight loss or weight gain. Thyroid hormones also slow down or speed up the heartbeat and affect body temperature. Thyroid hormones control how often dying cells are replaced in the body.
Underactive means that the thyroid gland is not making enough thyroid hormones for the body to function properly. This can be hard to diagnose and the symptoms are similar to many other issues in the body. Some of the symptoms include sluggishness, fatigue, weight gain, dry skin, brittle hair, and forgetfulness.
Tirosint is different from other hypothyroid medications. It is a gel capsule without extra fillers like traditional tablet form medications. Tirosint has no lactose, gluten, dyes or preservatives. Those kinds of fillers can alter how the medication works.
There are some people who should not take Tirosint. People with an overactive thyroid gland should not take Tirosint. Those with a pituitary hormone deficiency, Addison's disease, or osteoporosis should only take Tirosint if directed by their doctor. People with diabetes need to be carefully monitored as taking Tirosint can make blood sugar harder to control. This medication should not be used for weight loss.
There are other medications approved by the FDA to treat hypothyroidism. They include:
Prescription coupons and patient assistance programs are very different things. At The Rx Advocates, we do not offer coupons. We would like to explain how a coupon works. When a patient is prescribed Tirosint they may do an internet search for a coupon.
 This is a reasonable activity; prescriptions can be expensive. Some patients cannot continue to take the medication if they do not find a lower price. This is especially true if they have multiple daily medications they need. However, coupons do not always have the highest amount of savings available.
A Tirosint coupon may save someone a little bit of money, but they may still have a large out-of-pocket cost. Often coupons may only be used one time then patients will have to pay the full price. Some coupons have great deals for the first month of using the prescription, but then patients have to pay the full price in the following months.
Get Tirosint Discounts Every Month
Through The Rx Advocates
At The Rx Advocates, our goal is to help patients get the monthly medications they need at a price they can afford. We know how expensive prescription medications can be. This is especially true for patients who do not have health insurance. Pharmaceutical companies offer patient assistance programs, but many people do not know they exist.
Patient assistance programs are a huge benefit to people without health insurance. These programs can also help patients that do have health insurance save money. Prescription medication costs can be hundreds or even thousands of dollars each month. The Rx Advocates can help patients get the medications they need each month without having to stress over the high monthly price.
Would you like more information about how The Rx Advocates can help you save money? Each and every month your medication prices stay the same. You will never pay more than the monthly service fee.
For one prescription the service fee is $70, for two it is $80. For three monthly medications, the service fee is $90. If you need four or more monthly medications the service fee will only be $100 per month. The monthly savings can be life-changing.
The Rx Advocates are here to help you. We can check to see if you and your family are eligible for patient assistance programs. To get started right away, please contact us for assistance.