Trelegy Ellipta Coupon & Assistance Programs
Is your Trelegy Ellipta prescription costing you too much? At The Rx Advocates, we know that it can be tough to afford your prescription without insurance, a savings card, or a Trelegy Ellipta coupon. We understand the difficulties you face, and we're dedicated to helping you out. Our main aim is to reduce your monthly medication costs by connecting you with patient assistance programs from pharmaceutical companies. These programs often save you more money than a regular Trelegy Ellipta coupon.


30-Day Supply

$70.00/month

One Dose Pack

$666.70/month
Accessing Trelegy Ellipta patient assistance with The Rx Advocates
The Rx Advocates help people access affordable prescription medications through patient assistance programs. We work with over 100 US-based pharmaceutical companies, covering 800+ FDA-approved medicines, including the top 100 prescribed in the US. There are no hidden charges, just a monthly service fee ranging from $70 to $100 based on the number of medications needed.
For example:
1 Medication (e.g. Trelegy Ellipta Only) – Fixed cost of $70 per month 
2 Medications (Trelegy Ellipta + 1 other) – Fixed cost of $80 per month
3 Medications (Trelegy Ellipta + 2 others) – Fixed cost of $90 per month
4+ Medications – Fixed cost of $100 per month  
How much does Trelegy Ellipta cost?
As of September 2023, the average retail cost of Trelegy Ellipta is $858.00.
There are different factors that can affect the price someone has to pay for Trelegy Ellipta. This includes:
        Whether or not the patient has prescription coverage with their insurance
        Where the patient lives, prices can vary in different parts of the country
        Which pharmacy the patient uses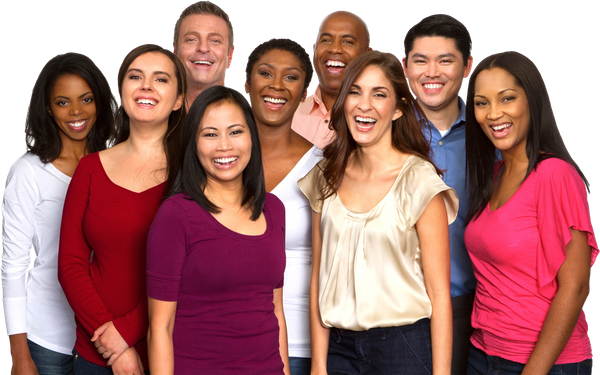 Trelegy Ellipta coupon limitations
Using a Trelegy Ellipta Coupon may be a quick fix to reduce prescription costs, but it's vital to be aware of potential disadvantages that may come with it:
Limitations on Use: Coupons often have conditions around their applicability, which could limit their use to certain pharmacies or within a specified timeframe.
Insurance Roadblocks: In some instances, insurance policies implement a copay accumulator program, which means your Trelegy Ellipta coupon may not count towards your out-of-pocket maximum. This could lead to the patient still having to bear the full cost of the medication, making the coupon less efficient in total cost reduction.
Expiry Dates: Coupons usually come with an expiration date, making them invalid after a certain period.
Incomplete Coverage: Despite the use of a coupon, the medication might still pose a significant financial burden due to limited or non-coverage by insurance, leading to substantial out-of-pocket costs.


Consider that patient assistance programs often provide more reliable long-term savings compared to coupons. The Rx Advocates are ready to help you apply for and meet the requirements for such programs.
Am I eligible for Trelegy Ellipta patient assistance programs?
Most
patient assistance programs
have specific income requirements. With The Rx Advocates most patients need to meet the following requirements:
An individual can qualify earning up to $40,000 annually
A couple can qualify earning up to $60,000 annually
A large family can qualify earning up to $100,000 annually
Some pharmaceutical companies may have different requirements. Contact us so we can check your individual situation.
Trelegy Ellipta coupon, discounts, & patient assistance FAQ's
Trelegy Ellipta (fluticasone furoate, umeclidinium, and vilanterol inhalation powder) is a prescription medication that treats Chronic Obstructive Pulmonary Disease (COPD) and asthma. Trelegy combines three medications into one inhaler to reduce the medication burden of having to use multiple inhalers.
COPD is the name for a group of diseases that cause airflow blockages and breathing problems. There are 16 million Americans who have COPD.
COPD includes emphysema and chronic bronchitis. Emphysema is a disorder that affects the alveoli inside the lungs. The alveoli are tiny air sacs that absorb oxygen, moving it into the blood, and then releasing carbon dioxide that leaves the lungs when a person exhales. Emphysema damages the alveoli making it harder to breathe.
Chronic bronchitis is the swelling and irritation of the airways that move air into and out of the lungs. The irritation of the airways causes mucus to build up making it harder to move oxygen into the lungs and carbon dioxide out of the lungs.
In the United States the biggest cause of COPD, emphysema, and chronic bronchitis is cigarette smoke. There is no cure for COPD.
Asthma is a chronic condition affecting the airways. With asthma, the airways can become inflamed with stress or triggers. A reaction to irritation or an allergen can cause the airways to constrict and prevent the person from getting enough air into the lungs. Asthma can start when someone is a child and there is no cure for asthma.
There are some individuals who should not use Trelegy Ellipta. A patient with severe milk protein allergies should not use Trelegy Ellipta. It is not known if Trelegy Ellipta is safe for people under the age of 18. Trelegy Ellipta is not a rescue inhaler for sudden severe symptoms of asthma or COPD.
There are FDA approve alternatives to treat COPD. They include:
The Rx Advocates do not offer coupons, but we want to explain how a prescription coupon can work. When a patient is prescribed Trelegy Ellipta, the first thing they will probably do is a quick internet search for the price, and then for a coupon.
Some people may be concerned that they will not be able to continue getting their medication because of the price. This can be dangerous as neither COPD nor asthma are curable, patients will have to deal with it for the rest of their life. They will also have the additional cost of a rescue inhaler, if they suddenly cannot breathe, the Trelegy Ellipta inhaler will not stop sudden severe symptoms.
A Trelegy Ellipta coupon may help someone save a bit of money, but there is still a large out-of-pocket cost. Often coupons can only be used one time, so the patient will have to pay full price for the next inhaler.
Get Trelegy Ellipta Discounts Every Month
Through The Rx Advocates
At The Rx Advocates, we are aware of the high costs of monthly prescription medications. This can be a difficult situation for a patient with no health insurance. Asthma and COPD are not curable diseases. Patients will need to use Trelegy Ellipta and a rescue inhaler for the rest of their lives.
Pharmaceutical companies offer patient assistance programs to help people with prescription costs they may not be able to afford. With The Rx Advocates, patients can save money every month on the prescription medications they need to live their best life. The price does not change month to month. It will always be only the service fee of $70-$100, dependent of the number of medications. No surprises or hidden charges.
Would you like to know more about how The Rx Advocates can save you money every month with patient assistance programs? Please contact us today to see if you are eligible for assistance.