Are you finding it difficult to afford your Estrace Vaginal Cream medication? Managing these costs without the support of insurance, a savings card, or an Estrace Vaginal Cream coupon can indeed be challenging. That's where we, The Rx Advocates, step in. We aim to reduce your financial burden by helping you access patient assistance programs from pharmaceutical companies. Interestingly, these programs often provide more substantial savings than a regular Estrace Vaginal Cream coupon. We're committed to being by your side, working hard to help you save significantly on your monthly Estrace Vaginal Cream costs.

Estrace Vaginal Cream Cost

30-Day Supply

$70.00/month
Estrace Vaginal Cream Price

One Dose Pack

$352.82/month
Accessing Estrace Vaginal Cream patient assistance programs with The Rx Advocates
The Rx Advocates helps people get their medication, including Estrace Vaginal Cream, at a lower price through patient assistance programs. We are a prescription advocacy program that is recognized at a national level. We can help people afford over 800 FDA-approved medications, including the top 100 most prescribed medications in the U.S. At this time, we can help patients get into over 100 United States-based pharmaceutical companies' patient assistance programs.
The Rx Advocates is not a prescription discount card plan, insurance plan, or coupon service. We know how to get approved for pharmaceutical companies' assistance programs so people can get the medications they need at a price they can afford. We help them obtain their medications with less stress.
People who use The Rx Advocates to get their medications will not have to pay any hidden fees. The only cost is the service fee that depends on the number of medications they are using each month. The service fee is $70-$100 a month and no more.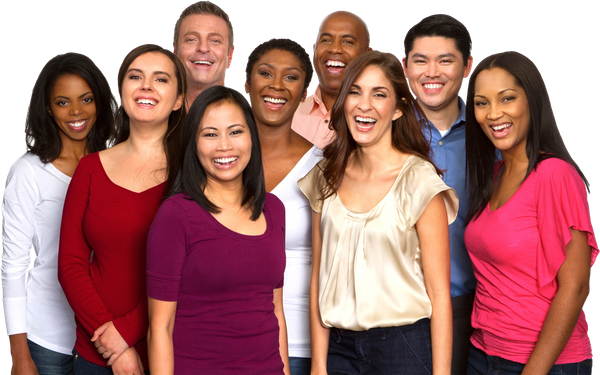 How much does Estrace Vaginal Cream cost?
As of September 2023, the average retail cost of Estrace Vaginal Cream is $450.00.
Patients may pay different prices for Estrace Vaginal Cream. There are a few reasons why this may happen. Prices can be different based on where in the United States a patient lives. Pharmacies may have differing retail prices for the same prescription. What a patient pays can also be different based on their insurance or not having insurance.
Estrace is also available as a tablet. The available dosage for the tablets is .5mg, 1mg, and 2mg. Patients should check with their doctor every three to six months to see if they should continue using Estrace.
How much will it cost with The Rx Advocates?
How much will it cost with The Rx Advocates?
If approved, by the Aczone Gel Patient Assistance Program, you'll be charged a fixed monthly service fee. This fee varies depending on the number of medications you qualify for. For example:
NOTE: In addition to our monthly service fee, we charge a one-time enrollment fee of $35. Our service is month-to-month, so if you're not happy with it, you may cancel at any time.
Am I eligible for Estrace Vaginal Cream patient assistance?
Patient assistance programs
have specific income guidelines. With The Rx Advocates, most patients need to meet the following guidelines:
An individual can qualify earning up to $40,000 annually
A couple can qualify earning up to $60,000 annually
A large family can qualify earning up to $100,000 annually
Requirements can vary between programs. Contact us so we can check your individual situation.
Estrace Vaginal Cream coupon, discounts, & patient assistance FAQ's
Estrace Vaginal Cream (estradiol) is a form of estrogen. Estrogen is the female sex hormone that regulates several processes in the human body. Estrace Vaginal Cream can be used to treat menopause symptoms vaginal atrophy and dryness.
Menopause is a natural biological process in women. It usually occurs in the 40s to 50s. Menopause happens when the ovaries produce less estrogen and progesterone. This can cause hot flashes, mood changes, night sweats, sleep problems, and vaginal atrophy.
Estrace Vaginal Cream can be used to replace low estrogen in the vagina. 
There are some people who should not use Estrace Vaginal Cream. Anyone who has recently had a stroke, heart attack, or other clotting disorder should use caution before starting Estrace Vaginal Cream. Anyone who has liver disease or a bleeding disorder should talk with their doctor before using Estrace Vaginal Cream. Tell your doctor if you have a history of breast or ovarian cancer. Estrace Vaginal Cream should not be used by patients with undiagnosed abnormal genital bleeding.
There are other FDA-approved alternatives to Estrace Vaginal Cream. They include:
At The Rx Advocates, we do not offer Estrace Vaginal Cream coupons; we help people access patient assistance programs. We do want to explain how a prescription drug coupon works. Once a woman has been prescribed Estrace Vaginal Cream, they will probably search the internet for a coupon. Prescriptions are expensive and looking for a coupon makes sense. This is especially true if a patient is using more than one medication every month.
Estrace Vaginal Cream out of pocket is expensive. Some coupons can only be used one time, so the next tube of Estrace Vaginal Cream would be back to the retail price.
Get Estrace Vaginal Cream Discounts Every Month
Through The Rx Advocates
Getting patients the monthly medications they need to stay to feel good at a reasonable price is the goal of The Rx Advocates. We understand how challenging the prices of prescription medications can be for many people. This is especially true if the patient does not have health insurance that covers medications. The Rx Advocates can save patients hundreds of dollars on Estrace Vaginal Cream. The savings can be higher if they need additional prescriptions each month.
With The Rx Advocates, a patient's prescription medication prices stay the same each month. The only cost is the service fee each month. For one prescription per month, the service fee is $70; for two the fee is $80. If a patient needs three medications, the service fee is $90. If we help a patient with four or more prescriptions each month the service fee is $100. The savings can really make a difference.
The patient assistance programs offered by pharmaceutical companies are not always advertised. Many people may not know that help is available to them. Patients who do know about the programs can apply by themselves. This can be a long and stressful process, especially if they have never attempted to do it previously. The Rx Advocates take out all the pressure by doing the paperwork for the patient.
No one should have to decide if they will get their medication or pay the electric bill. The Rx Advocates help people get the prescription medications that they need each month. At The Rx Advocates, we are here to help you save money while staying healthy. We can check anyone's eligibility for patient assistance programs. Please contact us today to get started.