Basaglar Coupon & Assistance Programs
Are you struggling with the high cost of Basaglar? If so, you're not alone – so are thousands of other Americans who rely on this medication to manage their diabetes. Covering the full Basaglar cost each month can be quite challenging without the assistance of insurance coverage, a Basaglar coupon, a savings card, or a patient assistance program offered by pharmaceutical companies. The Rx Advocates are dedicated to helping individuals access and apply to these programs, ensuring they obtain their essential medications at a much more affordable price.
You shouldn't have to compromise on other vital expenses to afford the medication you need. The Rx Advocates are here to make it easier for you to save money on the medications you require by guiding you through the process of accessing and applying to patient assistance programs, simplifying the process and alleviating your concerns.


30-Day Supply

$70.00/month

One Dose Pack

$260.91/month
Accessing Basaglar Patient Assistance Programs with the Rx Advocates
The Rx Advocates provides help to people who need to find a way to afford their monthly medications. We work with more than 100 patient assistance programs all over the United States to get people the savings they need. Anyone can apply to patient assistance programs, but it can be hard to find the right one. We make this process much easier by taking over the application process for our patients. 
When patients work with us, they can rest assured that they will be saving money every month. We never charge any hidden fees to our patients, and we are very transparent about our pricing. Our monthly service fee ranges from $70-$100, and this all depends on the number of medications the patient needs. They can save hundreds of dollars a month or thousands of dollars every year by working with us.
The Rx Advocates does not offer coupons, and we are not a health insurance plan. We do not have prescription discount cards. But because of our work with patient assistance programs, our patients will find that getting their monthly medications is much more affordable. This lifts a heavy burden and allows them to concentrate more on staying healthy.
Basaglar coupon constraints
While Basaglar coupons can provide some benefits in terms of savings, there are also certain constraints that need to be considered. Some of these constraints include:
Coupons may have an expiration date, so patients need to be aware of the timeframe in which they can use them.
Discounts may only apply to certain dosages or quantities of the medication, meaning that patients may not be able to get a discount on the specific amount they need.
A Basaglar coupon may not be accepted at all pharmacies, which can limit where patients can go to fill their prescriptions.
Some coupons may only be available to patients who meet certain eligibility criteria, such as those with specific insurance plans or income levels.
It's important to thoroughly review the terms and conditions of any Basaglar coupon before attempting to use it to ensure that it will provide the expected savings.

A Basaglar patient assistance program can be a better option for long-term savings and convenience compared to a Basaglar coupon. These programs offer ongoing discounts, so patients can save money every time they fill their prescriptions. They also offer more flexibility in terms of which medications are covered and where they can be filled. Additionally, patients do not need to worry about expiration dates or eligibility requirements, making it a more convenient and reliable option in the long run.

How much does Basaglar cost?
As of June 2023, the average retail cost of Basaglar is $400.00.
The price of Basaglar will depend on a few different factors. The locations of the patient and their pharmacy play a role in determining the price. Also, the dosage can drive the cost up or down.
The average price of Basaglar is typically much higher than most people can afford to pay every month. As a result, they will often search for other ways to cover the cost or simply go without the medication they need.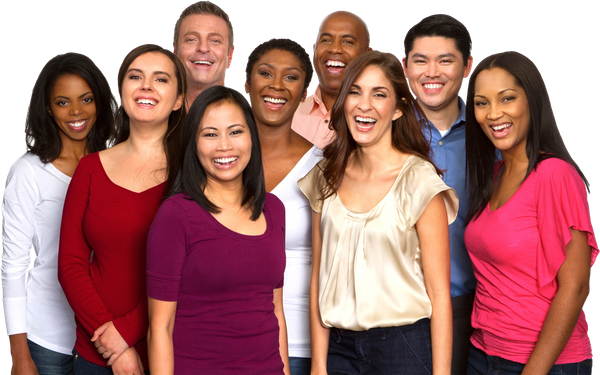 Am I eligible for Basaglar patient assistance programs?
To qualify for services with The Rx Advocates, patients have to meet certain criteria. Those criteria are as follows:
Individuals who make up to $40,000 every year may qualify.
Couples who make up to $60,000 every year may qualify.
Large families who make up to $100,000 every year may qualify.
Of course, the income guidelines may vary based on the patient assistance program that is chosen. But we review every patient's case individually to check their eligibility.
Basaglar coupon, discounts, & patient assistance FAQ's
Basaglar (insulin glargine) is a long-acting form of insulin. It is used to help improve blood sugar control in adults and children with type 1 diabetes mellitus and in adults with type 2 diabetes mellitus. 
This medication is not recommended for patients currently experiencing diabetic ketoacidosis, which is a medical emergency. 
Basaglar's dosage is dependent upon a few different factors, namely:
The patient's metabolic needs.
The patient's blood glucose monitor readings.
The patient's glycemic control.
The type of diabetes the patient has.
The patient's history of prior insulin use.
Basaglar is available in two different forms; in a 3mL insulin pen called a KwikPen. These pens contain 300 units of insulin and can be used for multiple injections when the pen needle is changed. 
The KwikPens expire 28 days after opening them or removing them from the fridge. 
It is contraindicated for people who are having episodes of hypoglycemia or low blood sugar.
Basaglar only needs to be administered once every day. It should always be taken at the same time of day for the best results.
The side effects of insulin include:
Low blood sugar levels.
A severe allergic reaction.
Injection site reaction
Itching or rash at site of injection
Weight gain
Fluid retention
Lipodystrophy
Patients who experience side effects should call their doctor's office for advice. 
Pharmaceutical companies, prescription websites, and others will often offer prescription drug coupons to patients. While they can be somewhat helpful, they are not the same as what is offered through patient assistance programs. The Rx Advocates does not have coupons for Basaglar or for any other medication. But we still believe that people should understand how they work. 
When prescribed a new medication, patients will typically look online to find a way to save money. Most coupons only offer short-term savings, but they do nothing to lower the price of the drug after that first prescription.
Many online coupons have expiration dates, which means they will not offer any much savings to patients in the long term.
Basaglar coupons may save people a little bit of money. But most people will still end up paying thousands of dollars out of pocket for their medication every year. No one should have to pay that much for life-saving medicine.
Get Basaglar Discounts Every Month
Through The Rx Advocates
At The Rx Advocates, we want to do everything we can to help our patients be able to afford their monthly medications. We offer a set service fee of $70-$100 per month with no hidden fees or upcharges. Our patients will only ever pay the service fee and they will receive their monthly medications by delivery at the front door at no additional cost to them.
We know how expensive it can be to pay for monthly prescriptions. This is true both for people with and without health insurance. Rather than using coupons, patient assistance programs offer ongoing savings that can make getting one's prescription much more affordable. At The Rx Advocates, we firmly believe that no one should ever have to stress about how they will afford their medications. There is a way, and we make it possible.
Would you like to get more information about how The Rx Advocates can help you reduce the cost of your monthly Basaglar prescription? Please contact us today and we will check your eligibility and get you started on our program right away.