Humira Coupon & Assistance Programs
Is the cost of your Humira medication causing financial strain? If so, know that you're not alone. Affording your Humira prescription can be a significant financial burden, especially if you're not covered by insurance. But don't despair – The Rx Advocates can help. We offer personalized assistance to help you access patient assistance programs offered by pharmaceutical companies. 
Using a Humira coupon or savings card is one option that can provide some relief from the high cost of the medication. However, these options may not always provide enough savings to make the medication affordable. That's why The Rx Advocates are here to help. We can assist you in accessing patient assistance programs offered by pharmaceutical companies, which can lead to significant savings on your monthly Humira prescription costs.
Contact us today to learn more about how we can help you afford your medication and manage your healthcare expenses.

30-Day Supply

$70.00/month

One Dose Pack

$6,300.29/month
Access the Humira patient assistance program with the Rx Advocates
The Rx Advocates is a countrywide patient advocacy program. We offer a patient assistance program that is available from the pharmaceutical companies. We participate in more than 100 pharmaceutical patient assistance programs. All are in the United States. Our work has enabled us to get FDA-approved medications at very low prices.
Our patients never need to worry about hidden fees or charges. We are very transparent about our pricing. Patients enrolling in our program pay $35 (a one-time fee). Depending on how many prescriptions they need, they pay $70-$100 a month for our services. All medications come to their door every month at no cost to them.
At The Rx Advocates, health insurance plans are not offered. We also do not offer prescription drug discounts. What we do offer is financial assistance if eligible. If a patient is eligible, the worries of not affording their prescriptions are taken away.
How much does Humira cost?
As of June 2022, the average retail cost of Humira is $9,179.99.
That cost is for one carton that includes two pens of 40mg/0.4ml. The cost will vary on dosage and how much you will need and the strength.
Several factors can affect the price of prescription medication. Costs can be different based on the pharmacy and the type of health insurance a patient might have.
Your health insurance may cover some of the cost, but the medication is still on the expensive side. The cost associated with Humira makes it unaffordable to many people.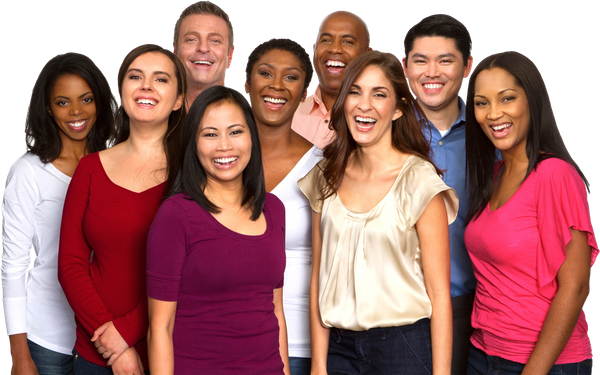 Eligibility for Humira patient assistance programs
The Rx Advocates has criteria that allows patients to be eligible for this program:
Income that does not exceed $40,000 per year (for individuals).
Income that does not exceed $60,000 per year (for couples).
Income that does not exceed $100,000 per year (for large families).
There are guidelines on income that can differ in each program for patient assistance. Patients who have questions about eligibility should contact us. The Rx Advocates can review their situations.
Humira coupon, discounts, & patient assistance FAQ's
Humira is a medication that helps with inflammatory conditions such as rheumatoid arthritis. 
There are other conditions that Humira can help with, such as:
Psoriatic arthritis
Ankylosing spondylitis
Plaque psoriasis
Hidradenitis suppurativa
It is also used in adults and children to treat:
Crohn's disease
Juvenile idiopathic arthritis
Ulcerative colitis
Uveitis
Humira is a tumor necrosis factor (TNF) blocker. It reduces the effects of inflammation in the body.
Humira is injected under the skin by the patient. Your healthcare provider will need to show you how to inject the medication properly.
When to take Humira is dependent on the conditions that are being treated. It is important to follow the medical professional's directions.
Humira can affect the immune system. You will need to have regular checkups to make sure you can continue with the regiment.
It is important to follow the directions when taking Humira. If a dosage is missed, call your pharmacist or doctor for advice. Do not take an extra dose.
At The Rx Advocates, we do not take part in coupons or offer them to our patients. We do think they are important for patients to understand how they work and how they can be beneficial.
When Humira is prescribed, the first step in cost savings is to check online. Online there will be deals, discounts, and coupons offered. There are many different deals online and many of them have conditions.
It is important to check expiration dates on the coupons or rebates offered online. Many of them will expire and many will not offer much savings.
Coupons are popular but many times they only offer a one-time use or are used for a short amount of time. Once the coupon ends, then the patient will be back to the high cost of the prescription. With a prescription like Humira, it will be helpful to have a discount that can continue over some time.
Some coupons offer a long-term discount, but the cost may still be out of reach for many.
Get Humira Discounts Every Month
Through The Rx Advocates
Our purpose at The Rx Advocates is to help make people's prescription medication affordable.  We want to help you save money on monthly medical costs. We want to be able to help as many people as we can with savings.
Humira for most people is a prescription used on a bi-monthly basis. If a person is struggling with ways to pay for the medication then they will live in pain.
Patients who qualify for our patient advocacy program, do not have to worry. We show them how we can help them pay for their medication. They only have to cover the monthly fee of $70-$100, which depends on the number of prescribed medications. At The Rx Advocates, we handle the rest. The medication comes right to the patient's door with no other charges.
If this is something you would like more information on then you can contact us today at The Rx Advocates. We will be happy to see if you are eligible for our program.