Invokana Coupon & Patient Assistance Programs
Is your Invokana prescription too expensive? Prescription medication costs can quickly add up, putting a strain on your monthly budget. But here's some good news: patient assistance programs offered by pharmaceutical companies can help you save on your next prescription.
At The Rx Advocates, we strive to make your medication more affordable. We specialize in helping patients apply for and receive the benefits of patient assistance programs, getting you the medication you need for lower than expensive retail prices. Don't let the high cost of Invokana compromise your health, and let us help you access the financial assistance you need.


30-Day Supply

$70.00/month

One Dose Pack

$625.46/month
How do we help to reduce the cost of Invokana?
The Rx Advocates is a prescription advocacy program dedicated to helping you access patient assistance programs for over 800 FDA-approved medications from more than 100 pharmaceutical companies, including Invokana. Even though these programs can help you achieve spectacular savings on your type 2 diabetes treatment, applying can be complicated, and many people don't know where to begin. At The Rx Advocates, our dedicated team will guide you through the process and increase your chances of approval.
The Rx Advocates is not an Invokana coupon, savings card, or insurance plan. Instead, we connect you to patient assistant programs that can save you far more than a simple coupon or savings card.
With The Rx Advocates, you will only pay a fixed fee of $70/month if approved for the Invokana patient assistance program. This fee varies depending on the number of medications you need, but will never cost more than $100/month:
1 Medication (Invokana Only) – Fixed cost $70 per month
2 Medications (Invokana + 1 other) – Fixed cost $80 per month
3 Medications (Invokana + 2 others) – Fixed cost of $90 per month
4+ Medications – Fixed cost of $100 per month
Regardless of changes in the retail price of Invokana, the cost from The Rx Advocates will always stay the same.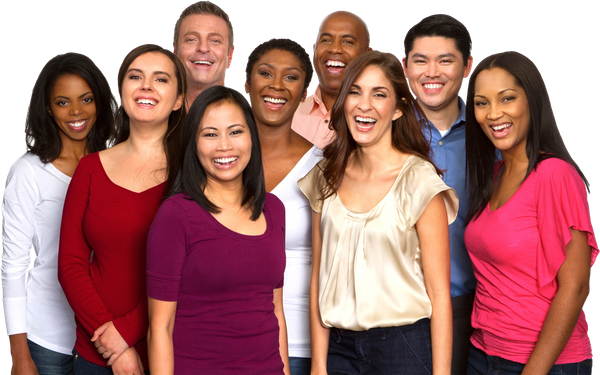 What are the main disadvantages of using an Invokana coupon?
While an Invokana coupon can help you get quick savings, it's important to know that there are some disadvantages:
Restrictions: Some coupons for Invokana may come with conditions on how they can be used. You might only be able to redeem your coupon at specific pharmacies, and some coupons might even have eligibility criteria that need to be met.
Copay accumulators: Insurance plans might employ copay accumulator programs, which means that using an Invokana coupon wouldn't count towards your out-of-pocket maximum. As a result, you may still be responsible for the full cost of your medication.
Expiration Dates: Invokana coupons typically have expiration dates. If you don't redeem your coupon before it expires, you'll lose out on potential savings.
Limited Coverage: Even after applying a coupon, Invokana and similar medications may still be expensive, and they might not be fully covered by your insurance plan.
How much does Invokana cost?
As of June 2023, the average retail Invokana cost is $733.00.
The price of Invokana can vary based on several factors, including the dosage prescribed by your healthcare provider, where you live, the location of the nearest pharmacy, and your health insurance coverage. These variables combined influence how much you'll pay for your prescription medication.
Do I meet the criteria for patient assistance programs for Invokana?
Although program guidelines may vary among different pharmaceutical companies, most programs generally adhere to the following set of requirements:
Annual income does not exceed $40,000 for individual households.
Annual income does not exceed $60,000 for couples.
Annual income does not exceed $100,000 for large family households.
What is Invokana used for?
Invokana can help you manage your type 2
diabetes
. It contains an active ingredient called canagliflozin, which works by preventing your kidneys from reabsorbing glucose. This causes excess glucose to be eliminated through your urine. By controlling your blood glucose levels, Invokana improves your overall glycemic control. You should always take Invokana as part of a comprehensive treatment plan that includes a balanced diet, regular exercise, and other anti-diabetic medications.
Why is Invokana so expensive?
Many factors can make your Invokana prescription cost more. The creation and introduction of any new medication incurs significant research and development costs. The manufacturer of Invokana may also hold exclusive patent rights, allowing them to sell the drug at a high price. Furthermore, the manufacturing and formulation of Invokana is complicated and uses expensive, advanced technology and quality control measures. The need for effective diabetes medications and limited alternatives for medications like Invokana also eliminate the need for Invokana to be sold at competitive rates. The price you pay can also be higher due to differences in healthcare systems, insurance coverage, and agreements with Invokana manufacturers.