Omnitrope Coupon & Patient Assistance Programs
Is it hard to keep up with your Omnitrope prescription costs? Prioritizing your health can be challenging when monthly medication costs put a constant strain on your budget.
But here's some good news: pharmaceutical companies offer patient assistance programs that can help you spend less on your monthly medications. Savings from these programs go beyond what a simple Omnitrope coupon or savings card can provide. At The Rx Advocates, we can help connect you to Omnitrope patient assistance programs that get you your growth hormone deficiency (GHD) treatment at affordable rates.


30-Day Supply

$70.00/month

One Dose Pack

$5,170.00/month
Save more on Omnitrope with patient assistance programs
The Rx Advocates is a trusted prescription advocacy program dedicated to helping you access affordable prescription medications, including Omnitrope. We collaborate with over 100 pharmaceutical companies that offer patient assistance programs to lower how much you pay for your medications. Applying for these programs can be overwhelming and complicated, which is why we work with you to make the process stress-free and increase your chances of approval.
The Rx Advocates is not an Omnitrope coupon, savings card, or insurance plan. Instead, we help you save on over 800 FDA-approved medications by accessing patient assistant programs.
When approved for Omnitrope patient assistance through The Rx Advocates, you'll never have to worry about rising medication fees. We offer a transparent pricing structure in which you pay a fixed monthly fee of only $70/month. Your fee may differ based on the number of different medications that you require:
1 Medication (Omnitrope Only) – Fixed cost of $70 per month
2 Medications (Omnitrope + 1 other) – Fixed cost of $80 per month
3 Medications (Omnitrope + 2 others) – Fixed cost of $90 per month
4+ Medications – Fixed cost of $100 per month
Regardless of any changes in the retail price of Omnitrope, your monthly fee to The Rx Advocates will stay the same.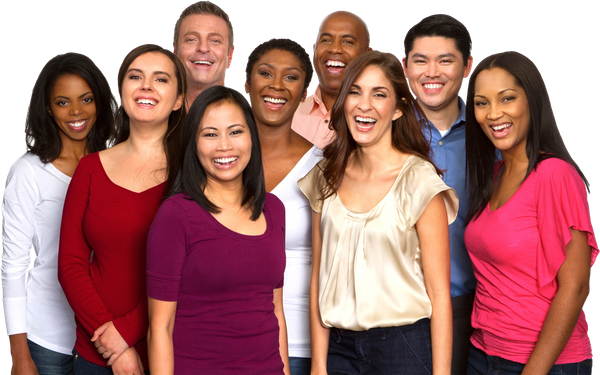 The limitations of an Omnitrope coupon
When using an Omnitrope coupon, it's important to be aware of its limitations:
Restrictions: Some Omnitrope coupons come with restrictions on their usage. For example, they might only be valid at specific pharmacies or have limitations on eligibility. It's crucial to review the terms of your coupon to ensure that it can be used at your preferred pharmacy.
Copay accumulators: Certain insurance plans employ copay accumulator programs, which means that using an Omnitrope coupon may not count towards your out-of-pocket maximum. In this case, a coupon would provide no significant reduction to your overall medication expenses, and you may still be responsible for the full cost of your prescription.
Expiration Dates: Omnitrope coupons typically have expiration dates. It's important to keep track of these dates and use your coupons while they're still valid.
Limited Coverage: Despite having a coupon, the costs of Omnitrope and similar medications can still add up, and they may not be fully covered by insurance. This means that you might still need to pay most of your medication fees out-of-pocket.
How much does Omnitrope cost?
As of June 2023, the average retail Omnitrope cost is $5,170.00.
Numerous factors influence the price of your Omnitrope prescription. These include the dosage prescribed by your healthcare provider, your location, your pharmacy's location, and your health insurance coverage. Because varying factors can cause the cost of Omnitrope to fluctuate, patients need to explore all potential avenues for long-term medication savings.
Do I meet the criteria for patient assistance programs for Omnitrope?
Although guidelines for pharmaceutical company programs can vary, there are typically common requirements that applicants need to meet:
Annual income does not exceed $40,000 for individual households.
Annual income does not exceed $60,000 for couples.
Annual income does not exceed $100,000 for large family households.
What is Omnitrope used for?
Omnitrope is a brand of somatropin, a synthetic version of the human growth hormone (HGH). It treats various medical conditions in both children and adults. For children, Omnitrope is prescribed for growth hormone deficiency, Turner syndrome, Prader-Willi syndrome, and growth issues related to chronic kidney disease. For adults, it treats growth hormone deficiency caused by pituitary tumors, surgery, or radiation therapy. Omnitrope helps to promote growth, increase muscle mass, and decrease body fat.
Why is Omnitrope so expensive?
Prescription medications like Omnitrope can be pricey due to several costs involved in the development and production process. High research and production costs, as well as ensuring that the medication meets regulation requirements, can drive up Omnitrope prices. Limited medication alternatives also eliminate the need for competitive prices, and varying healthcare systems can prove more expensive to patients.