Tradjenta Coupon & Assistance Programs
Affording your Tradjenta prescription can feel overwhelming without the help of insurance coverage, a Tradjenta coupon, or a savings card. We at The Rx Advocates understand the weight of these concerns and strive to ease your burden. It is our mission to assist you in managing the monthly cost of your Tradjenta medication. We do this by helping you gain access to patient assistance programs offered by pharmaceutical manufacturers. You may find that these programs can often offer savings that significantly outweigh those offered by a mere Tradjenta coupon. We're here to guide you towards these savings and to ensure that you can get the medication you need without financial distress. Let us be your advocate in this journey towards affordable healthcare.


30-Day Supply

$70.00/month

One Dose Pack

$461.89/month
Access the Tradjenta patient assistance program with the Rx Advocates
The Rx Advocates help people use patient assistance programs to get their monthly prescription medications. We can help people afford the top 100 prescribed medications in the United States by working with over 100 pharmaceutical companies' patient assistance programs. We also can help people obtain over 800 FDA-approved prescription medications that patients may need. The Rx Advocates is a prescription advocacy program that is recognized on a national level.
The Rx Advocates is not an insurance plan, discount card, or prescription drug coupon service. We get people signed up for pharmaceutical company patient assistance programs. A patient assistance program provides free or discounted medications to patients who meet certain income guidelines. These programs are usually sponsored by the companies that make the medications.
Many people do not know these programs exist. Sometimes patients that do know about the programs start to apply but get frustrated at the process. It can be difficult or confusing, and they give up. We help patients qualify for many of these programs. The only cost is the service fee of $70-$100 and that depends on the number of medications they are using each month.
How much does Tradjenta cost?
As of September 2023, the average retail cost of Tradjenta is $631.00.
The average cost of a prescription can be different in some areas of the country than in others. The type of insurance or lack of insurance can change the price of a prescription for some people. Prescription drugs can cost different amounts at different pharmacies.
What are the possible limitations of a Tradjenta Coupon?
Applying a Tradjenta Coupon might sound like an appealing approach for lessening the cost burden, but it's prudent to be aware of the potential constraints that may accompany:
Limitations: Coupons often come with stipulations regarding their applicability, such as specific pharmacies where they can be used or a specified timeframe within which they remain valid.
Copay Accumulators: Certain insurance policies implement a copay accumulator program. In these cases, your Tradjenta coupon may not contribute to your out-of-pocket maximum. This scenario would require you to cover the full cost of the medication, making the coupon ineffectual in overall cost reduction.
Validity Concerns: Coupons generally carry an expiration date, and once lapsed, they lose their value.
Inadequate Coverage: Even with the aid of a coupon, the medication's cost may remain high due to the limited or lack of insurance coverage, forcing you to bear a significant portion of the expense.
Remember, patient assistance programs offer more sustained savings in comparison to coupons. The Rx Advocates are ready to help you apply for and secure qualification for such beneficial programs.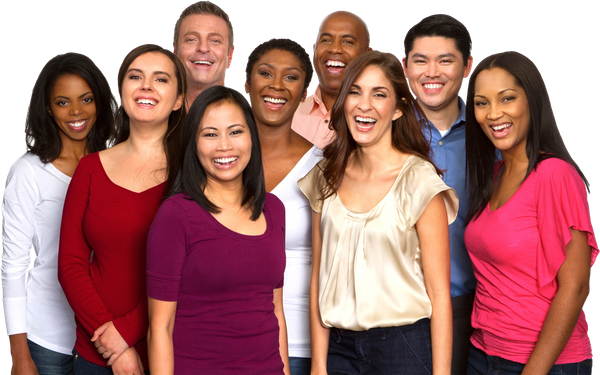 Am I eligible for Tradjenta patient assistance programs?
The guidelines for the patient assistance program can be different at each company. With The Rx Advocates the service requirements are:
Earning $40,000 or less annually for individuals for service
Earning $60,000 or less annually for couples for service
Earning $100,000 or less annually for large families for service
Contact us to find out if you
qualify
for savings with patient assistance programs, we will check for you.
Tradjenta coupon, discounts, & patient assistance FAQ's
Tradjenta (linagliptin) is a once-a-day pill that works along with exercise and a proper diet to control type 2 diabetes.
Type 2 diabetes is a chronic condition that affects the way the body handles blood sugar. With type 2 diabetes, the body does not make enough insulin or does not react to the insulin that is being produced.
Insulin is a hormone made by the pancreas and allows the body to use glucose for energy. When there is too much glucose in the bloodstream, it can eventually lead to damage of the small and large blood vessels
Tradjenta treats type 2 diabetes by signaling the pancreas to produce more insulin and by the liver to produce less sugar.
Tradjenta can be taken with or without food. The most common side effects of Tradjenta are low blood sugar, increased pancreatic enzymes, and nasal congestion.
 People with type 1 diabetes should not take Tradjenta because it would not be effective. Anyone allergic to any of the ingredients. It should not be used by children under the age of 18.
There are other FDA-approved medications to treat type 2 Diabetes. Medications include:
At The Rx Advocates, we do not offer Tradjenta coupons, we help people get access to patient assistance programs. We do want to explain how a prescription drug coupon works. Once a patient has been prescribed Tradjenta to control their blood glucose levels they will probably search the internet for a coupon. Prescriptions are expensive, looking for a coupon makes sense.
This is especially true if a patient needs more than one medication every month to be healthy.
Some patients may think they will not be able to get the medication that they need to keep their blood glucose levels in check because it is so expensive for a one-month supply. Even with a coupon, many people may not be able to afford this medication. Sometimes the coupons available are only good for one use, then patients have to pay full price again for the next month.
Get Tradjenta Discounts Every Month
Through The Rx Advocates
Getting patients their monthly medications so they can stay healthy at a reasonable price is the goal of The Rx Advocates. We understand that the prices of prescription medications can be hard to afford for many people. This is especially true if the patient does not have health insurance that covers medications. Many pharmaceutical companies offer patient assistance programs to help patients who meet the qualifications get their monthly medications much cheaper.
Patients without health insurance will benefit from patient assistance programs, but help is available for those who do have insurance through the same patient assistance programs. Some insurances may not include prescription coverage. It is also possible that the copay could be very high. Patient assistance programs can help them save money also. The Rx Advocates can help people who have insurance and those without insurance access the patient assistance programs without the confusion of trying to figure it out by themselves.
It is possible that people are not aware that pharmaceutical companies offer patient assistance programs. This is a missed opportunity that The Rx Advocates can fix for people within the guidelines. The Rx Advocates apply to the program for the patient.
With the Rx Advocates, the cost for each medication will stay the same, there are no hidden fees. The service fee for one prescription per month is $70. For two prescriptions the cost is $80. The cost for three prescriptions is $90. It is only $100 per month if someone needs four or more prescriptions.
At The Rx Advocates, we are here to help you save money and stay healthy. Accessing patient assistance programs can save patients thousands of dollars. Do you want more information about how The Rx Advocates can help you? Please contact us today to get help as soon as possible.