Cialis Coupon & Assistance Programs
Are you struggling to afford your monthly Cialis prescription? We understand that the cost of this medication can be a significant financial burden, especially if you don't have insurance coverage. However, you don't have to go without the treatment you need. The Rx Advocates can help you save significantly on the monthly cost of your Cialis prescription.
We do this by connecting you with patient assistance programs offered by pharmaceutical companies, which can provide much greater savings than a simple Cialis coupon or savings card. Contact us today to learn more about how we can help you access the medication you need at a price you can afford.

30-Day Supply

$70.00/month

One Dose Pack

$348.77/month
Access the Cialis patient assistance program with the Rx Advocates
The Rx Advocates The Rx Advocates help people obtain affordable prescription medications through patient assistance programs. We work with over 100 US-based pharmaceutical manufacturers and provide assistance for the top 100 prescribed medicines. Patients can access more than 800 FDA-approved medications at reasonable prices. There are no hidden fees or additional costs for qualifying patients. They pay a set service fee based on the number of medications needed: $70 for one, $80 for two, $90 for three, and $100 for four or more. We do not offer coupons, discount cards, or health insurance. Our goal is to ensure people can afford their monthly medications for their overall well-being and peace of mind.
What are the potential pitfalls of a Cialis Coupon?
Utilizing a Cialis Coupon may seem like an immediate way to lower your prescription costs, however, it's essential to understand the possible limitations that may apply:
Application Constraints: Such coupons often have restrictions in terms of where they can be used or a defined timeframe for their validity.
Insurance Limitations: There are insurance providers that use a copay accumulator program, where your Cialis coupon may not apply toward your out-of-pocket maximum. In such scenarios, you might find yourself responsible for the full cost of the medication, and the coupon will not contribute to the overall expense reduction.
Expiry Dates: Coupons generally have a designated validity period, beyond which they cease to provide any benefits.
Partial Coverage: The application of a coupon may not necessarily make Cialis affordable if the insurance coverage is minimal or non-existent. This could result in a significant out-of-pocket expense.
Patient assistance programs, compared to coupons, provide a more reliable solution for savings on medication costs in the long run. The Rx Advocates are here to facilitate your access to such programs by assisting in the application and qualification process.
How much does Cialis cost?
As of June 2023, the average retail cost of Cialis is $457.44.
The price of this medication is dependent on the following factors:
The dosage amount prescribed to the patient by the doctor.
The location of the patient.
The location of the pharmacy.
Whether the patient has health insurance or not.
This medication comes in the form of a tablet in the following doses: 2.5 mg, 5 mg, 10 mg, and 20 mg. Most patients will very likely be started on a low dose of Cialis.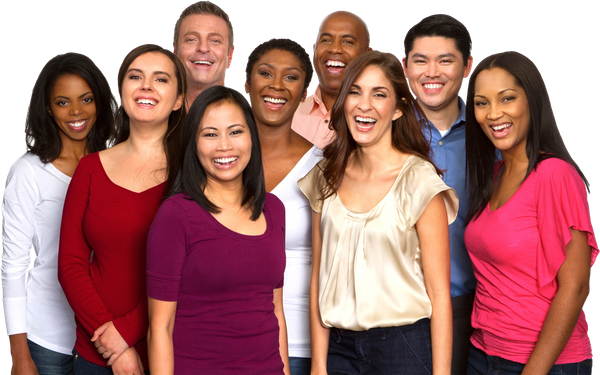 Eligibility for Cialis patient assistance programs
People must meet the following criteria to qualify for most patient assistance programs:
The annual income for individuals must not exceed $40,000.
The annual income for couples must not exceed $60,000.
The annual income for large families must not exceed $100,000.
These guidelines for qualifying for assistance may vary from one patient assistance program to another. Please contact us so we can review your specific information to determine whether or not you can benefit from our services.
Cialis coupon, discounts, & patient assistance FAQ's
Cialis (Tadalafil) is a prescription medication used to treat erectile dysfunction in men (ED)). Symptoms of ED include the inability to maintain an erection for intercourse.
Cialis can also treat the symptoms of benign prostatic hyperplasia (BPH), also called enlarged prostate. Symptoms include difficulty urinating, painful urination, and frequent and urgent urination in adult men. 
When sold under the trade name Adcirca, this medication is used to improve symptoms of pulmonary arterial hypertension (PAH), which is elevated high blood pressure in the vessels carrying blood to the lungs, causing shortness of breath, dizziness, and tiredness. 
Cialis (Tadalafil) is in a class of medications called phosphodiesterase (PDE) inhibitors. It works by increasing blood flow to the penis during sexual stimulation, causing an erection. 
Alternatively, It treats PAH by relaxing blood vessels in the lungs to allow blood to flow more easily. 
This medication comes as a tablet taken by mouth with or without food. 
It is important that you do not suddenly stop taking this medication without talking to your doctor. Your healthcare provider will guide you as to how you should stop taking this medication if it is not beneficial for you. 
People who are prescribed this medication should inform their doctor of all other medications they are taking, including those that contain nitrates, because it can cause a dangerous drop in blood pressure. Do not use poppers (nitrates) while taking this medication. Do not consume food high in nitrates, like cured meat.
The Rx Advocates do not offer coupons but we still want people to understand how they work. When people are prescribed Cialis, they may immediately go online and search for Cialis coupons, understandably so because it is expensive. However, people need to understand that coupons do not provide the savings that are hoped for by people.
Cialis coupons may help people save money but still leave patients paying hundreds of dollars out of pocket. Coupons are also for a limited time so these savings may not last for subsequent months. Also, people will need to leave their homes to go to the pharmacy to pick up their medication and present their coupons to the pharmacist, which is not convenient. We will do all the work for you and ship your medication to you.
Get Cialis Discounts Every Month
Through The Rx Advocates
At The Rx Advocates, our mission is to provide assistance to people to help them obtain their monthly prescription medications at an affordable price. There are many patient assistance programs that offer discounts. Many people are not aware of these programs that can help them save hundreds and even thousands of dollars each month.
Patient assistance programs can provide assistance to people with health insurance and to people who do not have health insurance. These programs help people to obtain their medications at a set service fee each month. People will know exactly what they will be paying because there are no extra charges or additional costs for our services. They will have peace of mind knowing that there are no surprise charges. But best of all, they will always be able to afford their medications.
If you are interested in finding out if you qualify for our services, please contact us today. We will review your situation to determine if you meet the criteria to benefit from our services. If you qualify, we can get you started on our program right away.