NovoLog Coupon & Patient Assistance Programs
Are you finding it hard to manage the high cost of NovoLog? Keep in mind that you're not alone in this battle. Countless individuals like you depend on this medication to control their diabetes, but without the assistance of insurance coverage, a NovoLog coupon, a savings card, or a patient assistance program, many face difficulties covering the full NovoLog cost each month. The Rx Advocates are committed to supporting as many people as possible in obtaining their vital medications at an affordable price.
You should never be forced to choose between securing your medication or addressing other important financial needs. With The Rx Advocates, you can seamlessly save money on the medications you require through our patient assistance programs.


30-Day Supply

$70.00/month

One Dose Pack

$273.67/month
How much does NovoLog cost?
As of June 2023, the average retail cost of NovoLog is $273.67.
The cost of NovoLog can vary depending on the dosage amount, the patient's location, the pharmacy's location, and the health insurance provider of the patient (or the absence of health insurance).
This medication is available in vial or pen form. The dosage may need to be adjusted based on the patient's blood sugar levels when tested.
How much will NovoLog cost through The Rx Advocates?
The Rx Advocates is a patient advocacy program that helps individuals access costly monthly medications through patient assistance programs provided by more than 100 U.S.-based pharmaceutical manufacturers. They offer over 800 FDA-approved medications at a set fee of $70-$100 per month, based on the number of medications patients receive. The program ensures there are no hidden fees or charges for medication. The aim is to keep medication prices affordable and provide peace of mind for patients who require these medications. The Rx Advocates is NOT a prescription discount card, insurance plan, or coupon but rather a means of ensuring patients can access medications at an affordable price through patient assistance programs.
For example:
1 Medication (e.g. NovoLog Only) – Fixed cost $70 per month
2 Medications (NovoLog + 1 other) – Fixed cost $80 per month
3 Medications (NovoLog + 2 others) – Fixed cost of $90 per month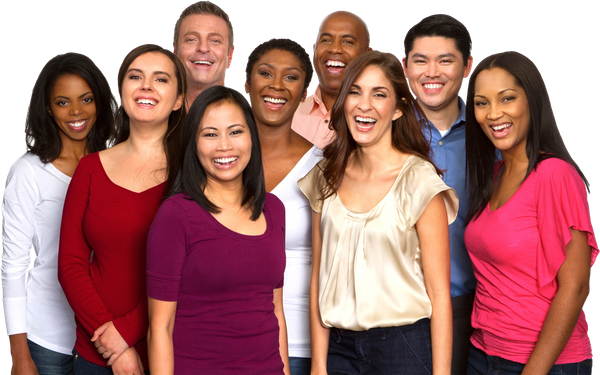 NovoLog coupon limitations
While a NovoLog coupon can provide some immediate cost savings, there are several limitations to consider. These limitations can vary depending on the specific coupon and the pharmacy where it is used, but some common restrictions to be aware of include:
Limit on Number of Uses: Some NovoLog coupons may have a limit on the number of times they can be used. For example, a coupon may only be valid for the first few prescriptions or for a limited period.

Limited Time Offer: NovoLog coupons may only be available for a limited time and expire on a specific date.

Restrictions on Refills: Certain coupons may have restrictions on the number of refills allowed. This means that patients may have to pay full price for subsequent refills of their prescription medication.

Not Accepted at All Pharmacies: A NovoLog coupon may not be accepted at all pharmacies. Patients should confirm with their pharmacy if the coupon is accepted before attempting to use it.

May Not Provide the Best Price: In some cases, the coupon may not provide the best possible price for the medication. Alternative cost-saving options like pharmacy discount programs or patient assistance programs may offer a better deal.
It is essential to carefully consider the limitations and restrictions associated with NovoLog coupons before deciding to use them as a cost-saving option. Patients should also be aware of alternative cost-saving measures and consult with their healthcare provider or pharmacist to determine the most appropriate approach.
Eligibility for NovoLog patient assistance programs
Individuals who earn up to $40,000 annually may qualify for service.
Couples who earn up to $60,000 annually may qualify for service.
Large families who earn up to $100,000 annually may qualify for service.
Guidelines may vary from one program to another. Do not procrastinate contacting us so we can review your individual case. We will be able to let you know whether or not we can assist you with your monthly medications.
NovoLog coupon, discounts, & patient assistance FAQ's
NovoLog (insulin aspart) is an injectable medication that is administered in subcutaneous (fat) tissue. It helps to control blood glucose (sugar) for people with type 1 and 2 diabetes and can be used by both adults and children.
NovoLog (insulin aspart) is a short-acting synthetic version of human insulin. People with diabetes cannot produce enough insulin for their own needs, so injectable insulin supplements their needs. Insulin moves sugar from the blood into other body tissue like muscle and brain cells, where it is used for energy. 
Before taking this medication, you should let your doctor know all of the other medicines you are taking, particularly medications used to treat diabetes. 
Prescription coupons are very different from patient assistance programs. The Rx Advocates does not offer coupons, but we still want you to know how they work. Many people will go online and do a Google search for NovoLog coupons due to the high cost of this medication. Sometimes the coupons found can save people a substantial amount of money. However, the problem with the coupon is that it is only offered one time and may expire. The patient will need his/her medication on a monthly basis. 
NovoLog coupons may save people money, but many times still require the patient to pay hundreds of dollars out of pocket to continue to have access to their medication. It is important to keep in mind that coupons are only for a limited time and then patients have to go back to paying full price. Some coupons only cover the first month's supply of the medication then people are left to pay full price for subsequent months. 
Get NovoLog Discounts Every Month
Through The Rx Advocates
At The Rx Advocates, our mission is to help people to be able to afford their monthly medication at a set price with no hidden fees or extra charges ever. We understand how expensive prescription medications can be for people who do not have health insurance. There are many patient assistance programs that can help people receive their medication at an affordable price, which so many people do not know about.
Patient assistance programs are helpful to people who have health insurance and people who do not have any health insurance. The Rx Advocates make it possible for people to get the medications they need monthly without them stressing over the high monthly costs, which can add up to be hundreds and thousands of dollars over time.
Would you like to learn more about how The Rx Advocates can help receive your monthly prescription medications at an affordable price? We are here to help. You will never pay more than the set service fee of $70-$100 monthly. The cost is dependent on the number of medications you need to be filled monthly. We can check to see if you are eligible and get you started on our program right away. Please contact us for assistance.