Is your Concerta medication costing you too much? Brand-name prescription medications like Concerta can be quite expensive, especially when paying out of pocket. Many people who need this medication to manage ADHD or Narcolepsy simply can't afford it without the help of patient assistance programs, a Concerta coupon, or a savings program. At The Rx Advocates, we help people receive their medicine at significantly lower and more affordable prices. No one should have to go without their medicine because of the cost. The Rx Advocates provide the assistance many people need so they don't have to go without their necessary treatment to live a quality life.


30-Day Supply

$70.00/month

One Dose Pack

$430.01/month
Access a Concerta patient assistance program with the Rx Advocates
The Rx Advocates help people by getting them approved for patient assistance programs to get their prescription medications at a discount. We work with over 100 United States pharmaceutical companies' patient assistance programs. Our prescription advocacy program is recognized on a national level. We can help people get over 800 FDA-approved medications that they may need. This includes the top 100 prescribed medications in the United States.
The Rx Advocates is not an insurance plan, discount card, or prescription drug coupon. We connect people with patient assistance programs. A patient assistance program provides free or discounted medications to patients who fall within certain guidelines. These programs are usually sponsored by the pharmaceutical companies that make the medications.
Often people do not realize that these programs exist. If someone is aware of the programs, they might try to get approved but get frustrated at the difficult process and give up. We help patients take advantage of these programs without getting frustrated.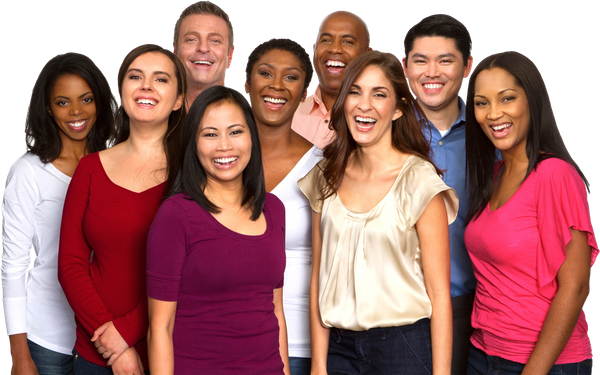 Disadvantages to using a Concerta Coupon
Concerta coupons can help reduce the cost of medication, but they do have some limitations to consider:
Insurance Restrictions: Some insurance plans may not accept coupons, or they may have restrictions on the use of coupons. Patients should check with their insurance provider to ensure that they can use the coupon before relying on it to reduce the cost of their medication.
Limited Savings: While coupons can provide significant savings, they may not be enough to bring the cost of medication within an affordable range for some patients. The discount provided by the coupon may only apply to a certain quantity or a limited number of refills, after which patients may be responsible for paying the full price.
Eligibility Limitations: Some coupons may have restrictions on who can use them or how many times they can be used, making it difficult for patients to rely on them as a long-term solution for managing the cost of their medication.
Expiration Dates: Coupons have an expiration date, and patients may not be able to use them after they expire.
While coupons can provide temporary relief, patient assistance programs can offer more sustainable solutions for managing medication costs. The Rx Advocates can help you apply to and qualify for these programs, which provide eligible patients with free or low-cost medication.
How much does Concerta cost?

As of September 2023, the average retail cost of Concerta is $603.00.
The cost of Concerta can vary depending on the patient's location and the pharmacy's location. The cost can be very different for someone who has health insurance than for someone who does not have insurance.
Concerta is available in an 18mg dose, 36 mg dose, 54 mg dose, and 72mg dose.
How much will it cost with The Rx Advocates?
How much will it cost with The Rx Advocates?
If approved, by the Aczone Gel Patient Assistance Program, you'll be charged a fixed monthly service fee. This fee varies depending on the number of medications you qualify for. For example:
NOTE: In addition to our monthly service fee, we charge a one-time enrollment fee of $35. Our service is month-to-month, so if you're not happy with it, you may cancel at any time.
Eligibility for Concerta patient assistance programs
The guidelines for the patient assistance program can be different for each pharmaceutical manufacturer. With The Rx Advocates the basic requirements are:
Earning up to $40,000 annually for individuals
Earning up to $60,000 annually for couples
Earning up to $100,000 annually for large families
We can check to see if your situation qualifies for these programs, do not wait to contact us.
Concerta coupon, discounts, & patient assistance FAQ's
Concerta (methylphenidate extended-release) is a stimulant medication for the treatment of attention-deficit hyperactivity disorder (ADHD) in children over the age of 6, adolescents, and adults. Concerta is an extended-release medication and should not be crushed or chewed.
ADHD is a chronic condition that often begins in childhood and can extend into adulthood. Symptoms of ADHD include:
Short attention span, especially for activities that they have no interest in
Physical, verbal, or emotional hyperactivity
Impulsiveness
Restlessness and fidgeting
Disorganization
Poor time management
Concerta helps manage the symptoms of impulsivity, inattention, and hyperactivity. Patients starting Concerta should begin at the lowest dose, and increase over time if it is necessary. Children should not take more than 54 mg per day, adolescents should not take more than 72mg per day unless directed by a physician
There are some people who should not take Concerta. Concerta should not be taken by anyone younger than six years old. Anyone with Tourette's syndrome or a family history of Tourette's syndrome should not take Concerta. People with glaucoma, significant anxiety, or narrowing of the esophagus, stomach, or intestines should not use Concerta.
Concerta is a schedule II controlled substance. If Concerta is used improperly it can lead to high tolerance levels and drug dependency. People can overdose on Concerta, and severe reactions can include vomiting, increased heart rate, and hallucinations.
There are several FDA-approved medications to treat ADHD. They include:
At The Rx Advocates, we do not offer Concerta coupons, we help people get into patient assistance programs. We do want to explain how a prescription drug coupon works. Once a patient or their child has been prescribed Concerta they will probably search the internet for a coupon. Prescriptions are expensive, looking for a coupon can be a smart thing to start with.
Some patients may think they will not be able to get the medication that they or their child needs to help control ADHD because it is expensive. Even with a coupon, many people may struggle to afford this medication. Sometimes the coupons available are only good for one use, or they can expire, then patients have to pay full price again.
Get Concerta Discounts Every Month
Through The Rx Advocates
At The Rx Advocates, we recognize how challenging the prices of prescription medications can be for many people and their families. This can be an even bigger struggle if the patient does not have health insurance that covers medications. Many pharmaceutical companies offer patient assistance programs to help patients who qualify, but people may not know about these programs.
If patients do know about the patient assistance programs, they can apply themselves. This can be a long, time-consuming process. Some of those who start out trying on their own to qualify may get discouraged and give up. Working with The Rx Advocates makes the process quicker and easier.
Patients without health insurance will benefit a lot from patient assistance programs. There can still be a great benefit for those who do have insurance through the same programs. Some insurance policies do not cover prescriptions, or the copay may be very high. Patient assistance programs can help them save money also. The Rx Advocates can help people with insurance and without insurance use the patient assistance programs and save money every month.
Saving hundreds of dollars on Concerta every month is possible. With The Rx Advocates, there are no hidden charges. Patients will only have to pay the monthly service fee for their prescriptions.
The service fee for one prescription per month is $70. For two prescriptions the monthly service fee is $80, three prescriptions are $90. The service fee is only $100 per month if someone and their family need four or more prescriptions. Four or more prescriptions every month can easily cost thousands of dollars without any discounts.
At The Rx Advocates, we are here to help you save money on Concerta and other prescriptions every month. We can check anyone's eligibility for patient assistance programs. Please contact us today so we can start helping you save money right away.