Entresto Coupon & Patient Assistance Programs
Is your Entresto medication too expensive? Affording your monthly prescription can be difficult, but you don't have to rely on the limited savings from Entresto coupons,  discounts, or savings cards. The Rx Advocates helps countless individuals afford their monthly medications at a fraction of the cost. Our focus is on providing you with a better long-term solution through patient assistance programs. Say goodbye to the stress of high out-of-pocket costs and hello to affordable access to your life-saving medication. Don't just settle for an Entresto coupon; choose the comprehensive support of The Rx Advocates.


30-Day Supply

$70.00/month

One Dose Pack

$714.37/month
The limitations of an Entresto coupon
While an Entresto coupon may provide some immediate savings on your prescription medication, it's important to consider the potential limitations of relying solely on coupons for cost relief. Coupons may only be valid for a limited time, may have restrictions on use, and could limit your access to the full range of savings options available. By qualifying for an Entresto patient assistance program offered by the pharmaceutical company that makes Entresto, you can access more savings options and enjoy the peace of mind that comes with a more stable and long-term solution for paying for your medication. 
How can we help reduce the cost of
Entresto?
At The Rx Advocates, our goal is to assist people who are struggling to afford their monthly prescription medications. We offer a set monthly fee with no hidden charges ever. We know that it can be challenging and expensive for people to have to pay full price for their medications every month. This is true both for patients with and without health insurance to offset the costs. Fortunately, many patient assistance programs can help make obtaining one's prescription drugs much more affordable.
We work with more than 100 patient assistance programs in the United States. This allows us to provide exceptional services for our patients at the very best prices. Through our knowledge and expertise in this area, we are able to help people obtain more than 800 brand-name FDA-approved prescription medications. 
The Rx Advocates does not offer prescription discount cards, insurance plans, or coupons. Instead, we help our patients by contacting patient assistance programs for them. This allows them to get their medications at more affordable prices. Best of all, our services offer peace of mind because our patients will always know exactly how much their medications will cost, with no hidden fees.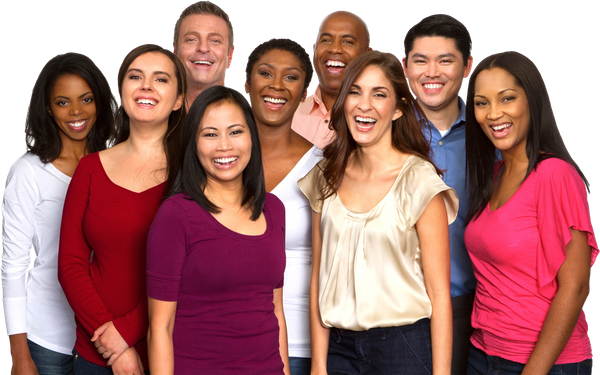 Qualifying for Entresto patient assistance with The Rx Advocates
To be eligible for services through The Rx Advocates, patients need to meet certain income requirements. They are as follows:
Individuals who earn up to $40,000 annually may qualify.
Couples who earn up to $60,000 annually may qualify.
Large families who earn up to $100,000 annually may qualify.
We always review our patients' individual cases because income guidelines may vary based on the patient prescription program that is needed.
How much does Entresto Cost?
As of June 2023, the average retail cost of Entresto is $750.56.
The average monthly cost of Entresto will vary depending on a few different factors:
The patient's dosage.
The patient's location.
The pharmacy's location.
The presence or absence of health insurance. 
The medication may be less expensive for someone who has health insurance. But copays may not always cover this medication or they may be higher than what they are for other medications. If they are taking additional medications, they would need to pay even more. Most people cannot handle these types of expenses without financial help.
Entresto Coupons & Patient Assistance Program FAQ's
Entresto is a medication that is used to treat heart failure. Entresto has two main benefits:
Entresto reduces the risk of hospitalization for heart failure
Entresto reduces the risk of cardiovascular death related to heart failure
Entresto has two active ingredients, sacubitril and valsartan. They work together to relax the blood vessels and increase the amount of sodium excreted by the urine. Entresto makes it easier for the heart to pump blood, reducing the amount of work the heart needs to perform.
This medication is FDA-approved for both adults and children over the age of 1.
Entresto tablets are available at three different dosages, including 24/26 mg, 49/51 mg and 97/103 mg.
Entresto can have some side effects, such as:
Dizziness and lightheadedness related to low blood pressure
Cough
Kidney failure
High potassium blood levels
Any serious side effects should be reported to your doctor right away.
There are several medications that may be prescribed to patients as alternatives to Entresto, depending on the type of heart failure. They include:
People will commonly search the Internet to try and find prescription drug coupons for the medications they need. Coupons are not the same as getting financial help through a patient assistance program. At The Rx Advocates, we do not offer coupons, but we still feel it is important for people to know how they work.
Coupons can be very valuable when obtaining one's prescription medications, but they have some caveats too. For example, most coupons have expiration dates, and it can be a challenge to find a current one that can be used. Also, while a coupon might provide substantial savings, that savings typically does not last.
No patient should ever feel as though they need to go without their prescription medication. This is especially true for a drug like Entresto, which many people need to treat chronic heart failure. Even though coupons can be useful, when it comes to medications like Entresto, working with patient assistance programs results in much better savings.
Get Entresto Discounts Every Month
Through The Rx Advocates
At The Rx Advocates, we know how worrisome it can be for people to have concerns about how they will afford their prescription medications. This is something that no one should have on their minds, and we aim to lift that heavy burden. Our patients are able to receive their monthly medications free of charge, and they will only ever pay our monthly service fee. Our work with patient assistance programs makes this possible, and we are happy to pass the savings along to our patients.
Patient assistance programs can work well for people who have health insurance as well as for those who do not. Paying for a medication like Entresto can cost thousands of dollars every year, and that simply is not possible for most people.
Do you have questions about how The Rx Advocates can help you receive your monthly prescription medications at a more affordable price? You will never pay more than the service fee of $70-$100 every month, and your medications will be sent directly to your door.
We can easily check your eligibility and get you started on our program right away. Please contact us to get assistance.