Are you worried about the cost of Lantus? The Rx Advocates can help! Lantus SoloStar is a lifesaving medication for many, but the high price can make it difficult to afford it month after month without a Lantus coupon, savings card, or discount program. The Rx Advocates help people save big through patient assistance programs, so they can access the medications they need to stay healthy. Don't go without the prescription you need, let The Rx Advocates help you find a more affordable solution.


30-Day Supply

$70.00/month

One Dose Pack

$357.93/month
How we can help you save on Lantus
The Rx Advocates offers patients aid in receiving medication through patient assistance programs. The Rx Advocates is a renowned prescription advocacy program. We partner with more than 100 United States pharmaceutical manufacturers' patient assistance programs. The medication list that we assist patients with obtaining includes the top 100 prescribed medicines in the United States. We help people to receive more than 800 brand-name prescription medications that are FDA-approved.
When people sign up with The Rx Advocates, they have a set service fee depending on the number of medications that we assist them in obtaining. They never have any hidden fees or extra charges for our services. Patients who need to receive one medication will have a set fee of $70, for 2 prescriptions they pay $80, for 3 they pay $90 and for 4+ they will pay $100. The most anyone will ever pay is $100. They will never pay any additional charges. People can have peace of mind knowing that they pay a set fee each month and the price does not change.
The Rx Advocates, is not a prescription discount card, insurance plan, or coupon. We help our clients with obtaining the medication they need so they can live a healthy life both mentally and physically. People who have signed up with us find that they save hundreds and thousands of dollars through our services.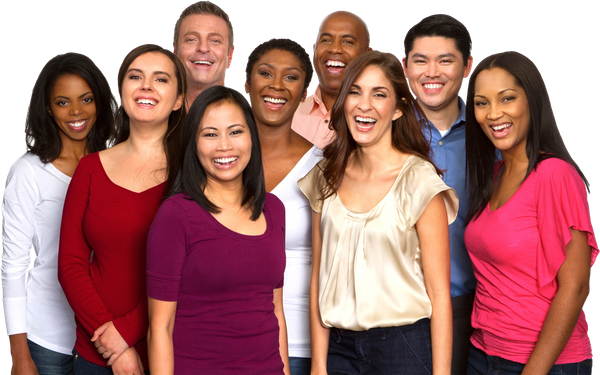 More than just a Lantus Coupon
Getting approved for a Lantus patient assistance program can offer more and better long-term savings compared to a Lantus coupon for several reasons:
1) Sustainability: A coupon may only offer temporary savings and only cover a portion of the cost, while a patient assistance program provides ongoing support.
2) Broader Coverage: Coupons may only apply to specific dosages or forms of a medication, but a patient assistance program may cover a wider range of options.
3) No Expiration Date: Coupons have expiration dates and may not be valid when needed.
4) Larger Savings: Lantus coupons may only offer limited discounts, whereas patient assistance programs can often provide much larger savings over time.
By partnering with The Rx Advocates, individuals can gain access to patient assistance programs that can provide long-term, reliable savings on Lantus and other necessary prescription medications.
How much does Lantus Cost?
As of September 2023, the average retail cost of Lantus SoloStar is $.
The cost of Lantus can vary based on the following factors:
The dosage prescribed by the health provider.
The location of the patient.
The location of the pharmacy.
Whether the patient has health insurance.
The amount a patient pays for Lantus SoloStar depends on the dosage that their doctor prescribes for them. Lantus SoloStar comes in 2 different options are 3 mL single-patient-use prefilled pen and 10 mL multiple-dose vial.
How much will it cost with The Rx Advocates?
How much will it cost with The Rx Advocates?
If approved, by the Aczone Gel Patient Assistance Program, you'll be charged a fixed monthly service fee. This fee varies depending on the number of medications you qualify for. For example:
NOTE: In addition to our monthly service fee, we charge a one-time enrollment fee of $35. Our service is month-to-month, so if you're not happy with it, you may cancel at any time.
Qualifying for Lantus Patient Assistance
People must meet the following criteria in order to qualify for most patient assistance programs:
Annual income for individuals cannot exceed $40,000.
Annual income for couples cannot exceed $60,000.
Annual income for large families cannot exceed $100,000.
The guidelines to
qualify
may differ from one patient assistance program to another. Please contact us so that we can review your precise situation.
Lantus Coupon & Patient Assistance Program FAQ's

Get Lantus SoloStar Discounts Every Month
Through The Rx Advocates
At The Rx Advocates, our goal is to do everything we can to provide a way for people to obtain their monthly prescriptions at an affordable price. We understand that prescription medications can be very costly to have to come up with the money from month to month. Many people have more than one prescription that they need to take so they can live a healthy life both mentally and physically.
So many people are not aware of the savings that The Rx Advocates can provide for them. In our program, it does not matter how many prescription medications you need to take, the most you will ever pay for our services and your medication is $100. For those who need only one then you will pay a set fee of $70. This saves you a substantial amount of money each month. 
Patient assistance programs help people with health insurance and without health insurance. These programs make it so people are saving hundreds and thousands of dollars each month. No one should ever have to go without their prescription medications. All people deserve the opportunity to receive the treatment they need to live a fulfilling life.
If you are interested in learning more about how The Rx Advocates can help you obtain your medications at an economical price then please do not hesitate to contact us today. We are ready to get you started on saving hundreds and even thousands of dollars.