Xigduo XR Coupon & Assistance Programs
We know how tough it can be to afford your Xigduo XR medication without the backing of insurance, a savings card, or a Xigduo XR coupon. That's where we at The Rx Advocates come in. We aim to lessen the financial load of your monthly medication costs by guiding you through patient assistance programs offered directly by pharmaceutical companies. These programs typically offer savings that can be much greater than those from a regular Xigduo XR coupon. We strongly believe that no one should have to compromise their health because of financial struggles. 


30-Day Supply

$70.00/month

One Dose Pack

$591.13/month
Access the Xigduo XR patient assistance program with The Rx Advocates
The Rx Advocates offers help to people who are struggling to pay for their monthly medications. Our prescription advocacy program is very well-known, and we assist people all over the United States. We work with more than 100 pharmaceutical manufacturers' patient assistance programs to help people receive more than 800 FDA-approved medications. 
When our patients work with us, they can be certain that they will never incur any hidden charges or fees. We are very upfront about our pricing, and our services cost between $70-$100 per month, depending on the number of prescriptions a patient needs. Our fee is the only expense our patients have; their medications are delivered directly to their door for free. Our goal is to keep their medications affordable for them, and they will never be asked to pay more.
The Rx Advocates does not offer health insurance plans, prescription drug coupons or discount cards. Instead, our patients enjoy ongoing savings because of our work with patient assistance programs on their behalf. It can be very frustrating and time-consuming to apply for these programs, but we handle this for our patients so they can have peace of mind and more affordable medications.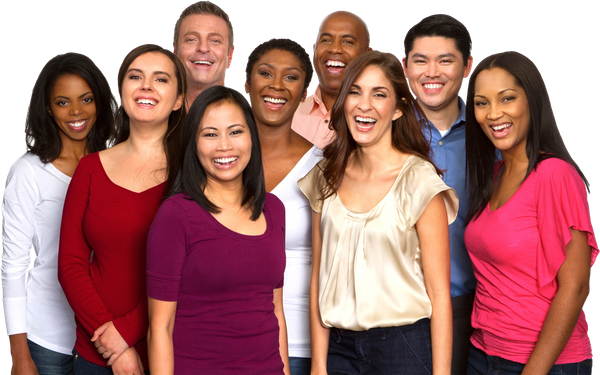 How much does Xigduo XR cost?
As of June 2023, the average retail cost of Xigduo XR is $666.00.
The average cost of Xigduo XR can depend on several factors. The patient's location, the pharmacy's location, dosage, and use of health insurance to cover the cost all factor in.
This price applies to all strengths of this medication.
Potential limitations of a Xigduo XR Coupon
While a Xigduo XR Coupon can seem like an immediate solution to reduce medication expenses, it's important to understand potential challenges that might be associated with it. These coupons often have limitations concerning where and when they can be used. Additionally, if your insurance policy uses a copay accumulator program, the Xigduo XR coupon might not count towards your out-of-pocket maximum. Consequently, you could still have to bear the full cost of the medication, which makes the coupon less beneficial in overall cost reduction.
Moreover, coupons usually come with an expiration date, making them non-beneficial after a certain period. Even with the aid of a coupon, the cost of medication can remain high if insurance coverage is insufficient, resulting in significant out-of-pocket expenditure.
However, patient assistance programs typically offer more reliable and long-term savings compared to coupons. The Rx Advocates can guide you through the application process and help you qualify for these programs.
Am I eligible for Xigduo XR patient assistance programs?
There are certain criteria that must be met for people to
qualify
for services with The Rx Advocates. In order to be eligible:
Individuals must make less than $40,000 a year in income.
Couples must make less than $60,000 a year in income.
Large families must make less than $100,000 a year in income.
Of course, these guidelines may vary based on the patient assistance program that the patient may need. We always recommend contacting us to discuss personal details so we can review each patient's individual case.
Xigduo XR coupon, discounts, & patient assistance FAQ's
Xigduo XR is an extended-release medication that doctors prescribe to treat type 2 diabetes. It is designed to release a little of the medication into the body throughout the day.
It works by lowering blood sugar levels in the body. It is a combination of two medications – metformin and dapagliflozin, which is a kind of medicine called an SGLT2 inhibitor. This medication works the best when it is combined with a healthy diet and exercise.
In addition to helping reduce blood sugar levels, Xigduo XR can also reduce the risk of hospitalization for heart failure in adults who have been diagnosed with type 2 diabetes. It is beneficial for patients who have known heart disease or other related risk factors.
In the long term, Xigduo XR can be very beneficial to patients' health. It can prevent kidney damage, nerve problems, sexual dysfunction, and blindness. This medication is taken once a day, typically in the morning, along with food.
There are several medications that can treat type 2 diabetes. They include: 
Your doctor will carefully choose the medication that is right for you.
Prescription drug coupons also offer savings on medications, but in many different ways than patient assistance programs do. While The Rx Advocates do not offer coupons, we still feel it is important for people to know how they work.
When a patient is given a prescription for Xigduo XR, they will typically go online to try to find a way to save money on it. Coupons may allow for short-term savings, but they are typically not worthwhile in the long run. 
Many coupons are only good for one month, or they do not offer the type of savings that can be obtained by working with patient assistance programs.
Get Xigduo XR Discounts Every Month
Through The Rx Advocates
At The Rx Advocates, we know how stressful it can be to go without one's medication. For type 2 diabetics, taking their medication on time every day is critical for their health and well-being. We want to remove the financial burden of covering the high cost of medications like Xigduo XR so people can easily afford them.
We work with patients who have health insurance as well as with those who do not. Over time, and without assistance, people can end up paying thousands of dollars a year on their medications. But when they work with us, they will never pay more than $70-$100 per month. We will deliver their medications right to their door free of charge.
Would you like to learn more about how The Rx Advocates can save you money on your monthly medications? We are here to help. Please contact us today.