Estring Coupon & Assistance Programs
If you are struggling to afford your Estring prescription, you are not alone. Paying for this medication can be challenging, especially if you do not have insurance coverage. However, there are options available to help you save on the monthly cost of your medication. One option is to use an Estring coupon or savings card, which can provide some relief.
At The Rx Advocates, we go beyond coupons and savings cards to help individuals save significantly on the monthly cost of their Estring medication. We connect eligible individuals with patient assistance programs offered by pharmaceutical companies, which can provide much greater savings than a simple coupon. These programs are designed to help people who are struggling to afford their medications due to financial hardship or lack of insurance coverage. If you need help affording your Estring prescription, contact us today to learn how we can help. Our compassionate team is dedicated to providing you with the personalized assistance you need to get the treatment you need at a price you can afford.


30-Day Supply

$70.00/month

One Dose Pack

$537.27/month
Access the Estring patient assistance program with the Rx Advocates
The Rx Advocates is a nationally recognized prescription advocacy program. We help people get approved for over 100 patient assistance programs. These programs include 800 FDA-approved medications that people need to be healthy. We can help patients afford the top one hundred prescribed medications in the United States.
The Rx Advocates is not a prescription discount card or insurance plan. We know how to navigate pharmaceutical companies' patient assistance programs for people to get the medications they need at a reasonable price. These are medications needed for people to stay healthy.
Patient assistance programs are put together by pharmaceutical companies for people who cannot afford the medications they need. Patients can apply by themselves, but the process is long and can be confusing. Many people may give up before they can be approved.
The Rx Advocates work with patients and their doctors to put together the applications for the patient assistance programs. Then we submit the application and follow up with each pharmaceutical company to make sure the process is moving along. After the pharmaceutical company approves the application, we take care of any additional paperwork, including refills.
Estring coupon limitations
Although an Estring coupon can provide some savings, it's crucial to be aware of the limitations associated with using coupons:
Coupons often come with expiration dates, which means you might not always have a valid discount when you need it.
Certain restrictions may apply, such as a cap on the number of refills or only being eligible for new users.
Some pharmacies may not accept coupons, or they may not be compatible with your current insurance plan.


Instead of depending on coupons, explore the advantages of patient assistance programs that offer long-lasting savings and a more dependable way to manage your prescription costs. The Rx Advocates can help you apply for and qualify for these programs, ensuring that you won't need to rely on finding an Estring coupon in the future.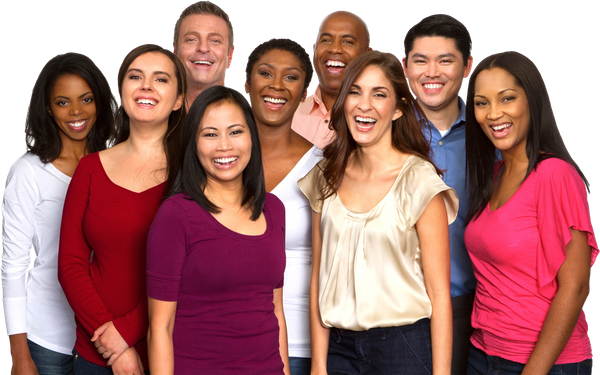 Am I eligible for Estring patient assistance programs?
To qualify for most patient assistance programs with The Rx Advocates, people must meet the following guidelines:
An individual can qualify if they earn up to $40,000 each year.
A couple can qualify if they earn up to $60,000 each year.
A large family can qualify if they earn up to $100,000 each year.
Pharmaceutical companies could have different requirements for each program. Contact us to see if you
qualify
.
How much does Estring cost?

As of June 2023, the average retail cost of Estring is $690.00.
There are a few reasons why one patient may pay a higher or lower price than someone else. Costs of living are different in varying parts of the country. Which pharmacy the patient uses can affect the price they pay. Insurance makes a big difference in prices, especially if the patient does not have insurance.
Estring coupon, discounts, & patient assistance FAQ's
Estring (estradiol vaginal ring) is a flexible ring that provides low-dose estrogen continuously for three months. It provides relief for symptoms of postmenopausal vaginal atrophy. Estring gradually releases estrogen over 90 days.
Estrogen is a hormone produced by the ovaries, and it influences the health of female reproductive organs and other processes in the body. After menopause, estrogen levels drop, leading to symptoms of menopause.
One symptom of menopause is vulvar and vaginal atrophy, which is the thinning, drying and inflammation of the vaginal walls due to the lack of estrogen. Estring helps relieve these symptoms by adding estrogen back into the system.
There are some cases where Estring should not be used by a woman. If she has unusual vaginal bleeding after menopause, she needs to see her healthcare provider. This could be a sign of uterine cancer. If a woman has previously had breast cancer or uterine cancer, Estring should not be used.
Estring should also not be used by a woman who has had a stroke or heart attack. It should not be used by someone who has been diagnosed with a bleeding disorder or blood clots. It should also not be used by someone with liver problems or liver problems in the past unless directed by a doctor.
There are FDA approved alternatives to treat menopause symptoms, they include:
At The Rx Advocates, we do not offer coupons for patients to use. We would like to explain how a coupon works. When a woman is prescribed Estring, they may do an internet search for a coupon.
This is a reasonable activity as prescriptions like Estring can be expensive. Some patients cannot take the medication if they do not find a lower price. This is especially true if they have multiple daily medications they need. However, coupons do not always have the highest amount of savings available.
An Estring coupon may save someone a little bit of money, but they may still have a large out-of-pocket cost. Even with this coupon, some patients cannot afford to get Estring. Often prescription coupons may only be used one time, then patients will have to pay the full price if they need a refill.
Get Estring Discounts Every Month
Through The Rx Advocates
At The Rx Advocates, our goal is to help patients get the monthly medications they need at a price they can afford. We know how expensive prescription medications can be. This is especially true for patients who do not have health insurance.
Patient assistance programs are a huge benefit to people without health insurance. These programs can also help patients that do have health insurance save money. As long as a patient is within the income guidelines, they may be able to be accepted into patient assistance programs with insurance.
Prescription medication costs can be hundreds or even thousands of dollars each month. The Rx Advocates can help patients get the medications they need each month without having to stress over the high monthly price. Patients will only pay the service fee each month; there are no hidden charges.
The Rx Advocates connect people with patient assistance programs to help people save money. 
Would you like more information on how The Rx Advocates can help you receive your monthly medications at a reasonable rate? Please contact us for assistance.